by B.B. Pelletier
Today, I'll continue the story of what airguns I hung onto over the years and why I kept them. I'll also throw in a few firearms just to spice things up.
Crosman M1 Carbine
I kept the second M1 Carbine BB gun I ever got, but I let the first one get away. It was a wood-stocked model that's considered more collectible, though I think the plastic-stocked gun looks more realistic. I kept this one because it was a gift, and I have the original box it came in plus the original owner's manual. I also kept it because it's an M1 Carbine, and I have told you many times how I love that little gun.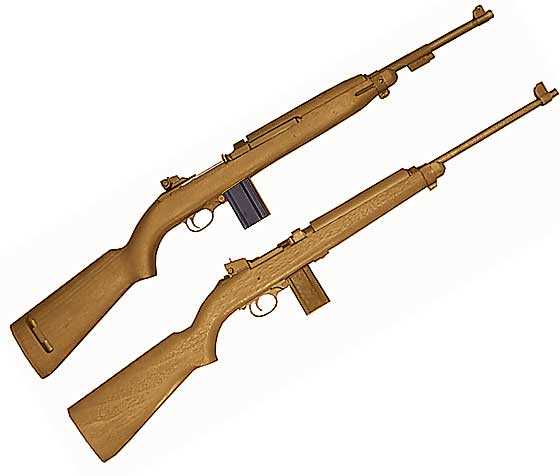 A military M1 Carbine above and my Crosman M1 Carbine below. It's very realistic!
S&W 78G
I kept a boxed 78G that I bought in an auction years ago, then had Dave Gunter reseal and soup up a little. It's a fine-shooting air pistol, though it cannot compete with a 2240 accuracy-wise. I keep it because I've sold several boxed 78Gs and one 79G over the years. Ten years ago, these guns were being sold new-in-the-box at airgun shows for $100. I knew it couldn't last, and it didn't; but when there's a pile of 50 of anything, it tends to lose value in my eyes. I'll hold on to this one because it would cost too much to replace it.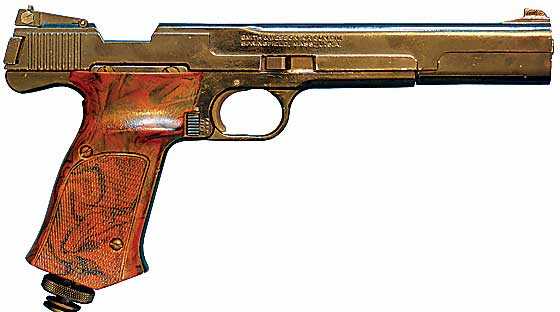 The S&W 78G is a single-shot copy of S&W's model 41 target pistol.
Daisy 499B
I keep the world's most accurate BB gun because every so often I write about it. I need to have one to remind me of how really great the gun is. And I bought a case of Number 515 Precision Ground Shot, so I'd never run out for the rest of my life. I just opened the second box after 10 years. There are 23 more boxes to go, so you might plan on buying them at my estate sale.
Diana model 27
I've owned several Diana 27 rifles, both in .22 and .177, but the beautiful one I bought from Richard Schmidt at the first Little Rock Airgun Show I attended 17 years ago is the one I will keep. I've had it apart several times for photography and tuning, and I love the way it shoots. I've had several .177 model 27s, and I can say that I never warmed up to any of them. For some reason, the .22 caliber gun is the one I love.


I love my little Diana 27, which is a Hy-Score 807.
Airguns I no longer have – the Hakim
I've owned at least 15 Hakim spring rifles over the years. For a couple of years, the Anschütz-made Hakims were my weakness, just like M1 Carbine firearms are today. For some reason, I lost interest and slowly let them all get away. They're great air rifles, and you really should shoot one, but I'm no longer fatally attracted to them.
Now, if you have a BSA Airsporter you'd like to get rid of reasonably, we should talk. The Airsporter is a BSA-made Hakim design in a sporter stock. Same for the Falke model 80 and 90, though both of those rifles are much more collectible and sell for a lot more.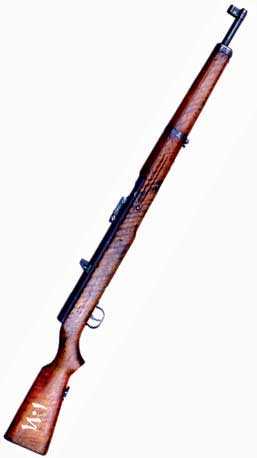 The Hakim used to be on my must-have list…but no more.
The Sheridan Supergrade
I owned one long enough to learn that it is neither more powerful nor more accurate than a standard Sheridan Blue Streak. But it's quite the air rifle from the style side. I don't normally care about style, but the Supergrade is one exception. Mine was an early rifle that had the long bolt handle, which I find particularly attractive. I had to sell it to raise money to live on, and then the prices tripled inside two years. I probably won't get another.
Sharp Ace
I've owned three Aces. Two were Japanese-made and one was made in southeast Asia. One of the Japanese guns was regulated to 12 foot-pounds and had a beautiful barred walnut stock. The other Japanese model was full-power and got up to 25 foot-pounds in .22 caliber.
The Ace trigger gets stiffer as more pumps are put into the gun. I could not reconcile that, so I let them all go. They're terribly accurate, though. Way more than the Sheridan rifles.
Daystate Sportsman Mark II
This is a sidelever multi-pump rifle that looks and feels like a PCP. It's just as accurate, too. But it weighs over 10 lbs. scoped, and the sidelever makes it unbalanced. I could not reconcile that feel, so I sold it. I still see it for sale every so often at airgun shows.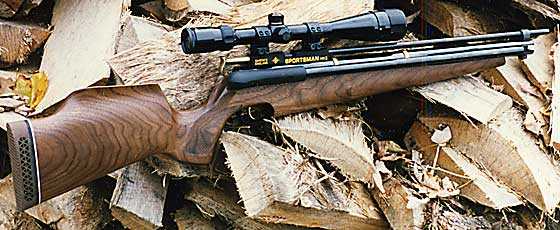 The Daystate Sportsman Mark II is a multi-pump made to look and perform like a PCP.
Air Arms Schamal .22
This rifle was a heatbreak to sell. It was another natural shooter, like the R8 I just reviewed for you. It had a great number of shots per fill and was reasonably lightweight. The stock was figured walnut that I thought was breathtaking. At 40 yards, it shot one-hole groups. I've seen other Schamals that didn't excite me, but this one was special. I sold it to get the money to live on, but if I got it again I don't think I'd let it get away a second time.
Baby Bernadelli .25 ACP
Forty years ago, I owned a .25 ACP Baby Bernadelli, which is an Italian copy of the Baby Browning. For some unknown reason, that little pistol was dead-nuts accurate. I could put three bullets through the bottom of a pop can at 30 feet every time. I'm talking a one-inch group! It was a natural shooter that I let get away…and have regretted it ever since.
Ruger flattop .44 Magnum with 10-inch barrel
I've owned eight Colt Single-Actions, including three that were first generation guns. I have also owned a genuine Remington 1875 single-action. Yet, I don't really miss any of them as much as I miss this Ruger. It was collectible when I owned it in the 1970s, and it's super-collectible today. I liked it because it was accurate and because I could load it to .44 Special power and it didn't kick much. I doubt I'll ever spend the money to buy another one like it.
Well, that's enough sob stories for one day. How about the rest of you open up between now and Monday with your own tales of woe? I have many more to come, so don't worry. We're just getting started.