by B.B. Pelletier
Today, I'll continue the story of what airguns I hung onto over the years and why I kept them. I'll also throw in a few firearms just to spice things up.
Crosman M1 Carbine
I kept the second M1 Carbine BB gun I ever got, but I let the first one get away. It was a wood-stocked model that's considered more collectible, though I think the plastic-stocked gun looks more realistic. I kept this one because it was a gift, and I have the original box it came in plus the original owner's manual. I also kept it because it's an M1 Carbine, and I have told you many times how I love that little gun.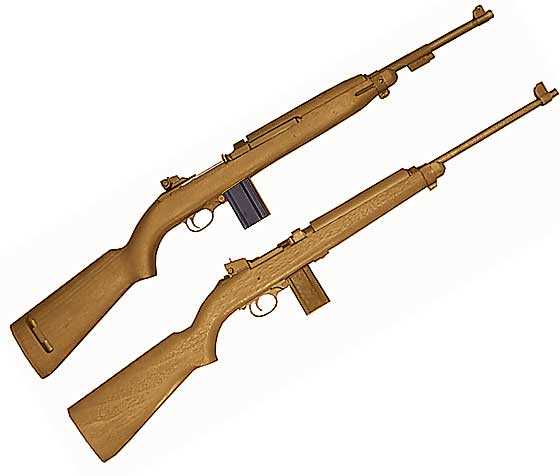 A military M1 Carbine above and my Crosman M1 Carbine below. It's very realistic!