by Tom Gaylord
Writing as B.B. Pelletier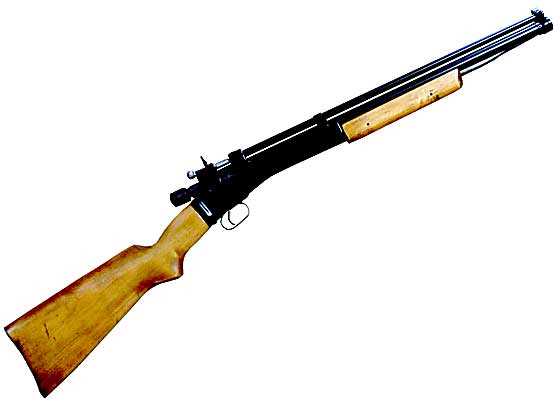 Crosman's 100 is a .177 caliber variation of the more plentiful model 101.
This report covers:
Texas Airgun Show
Model 100
Refinished and resealed
Description
Bolt action
Sights
Reference material
What's next?
Today we begin looking at a variation of a multi-pump pneumatic rifle we have seen before. And when I say we've seen it, we have never seen this particular variation. What we have looked at its sibling, the .22-caliber Crosman 101. Both rifles got their start with the Crosman model of 1924, which was a .22-caliber multi-pump that came to market in — you guessed it — 1924!
The model 100 is simply the .177 caliber variation of the 101. It is scarce because during the time when it was manufactured, .177 was not a popular caliber in the United States. The larger .22 sold many times as many guns — probably for all the reasons you have discussed on this blog.