Doing Things the Old Way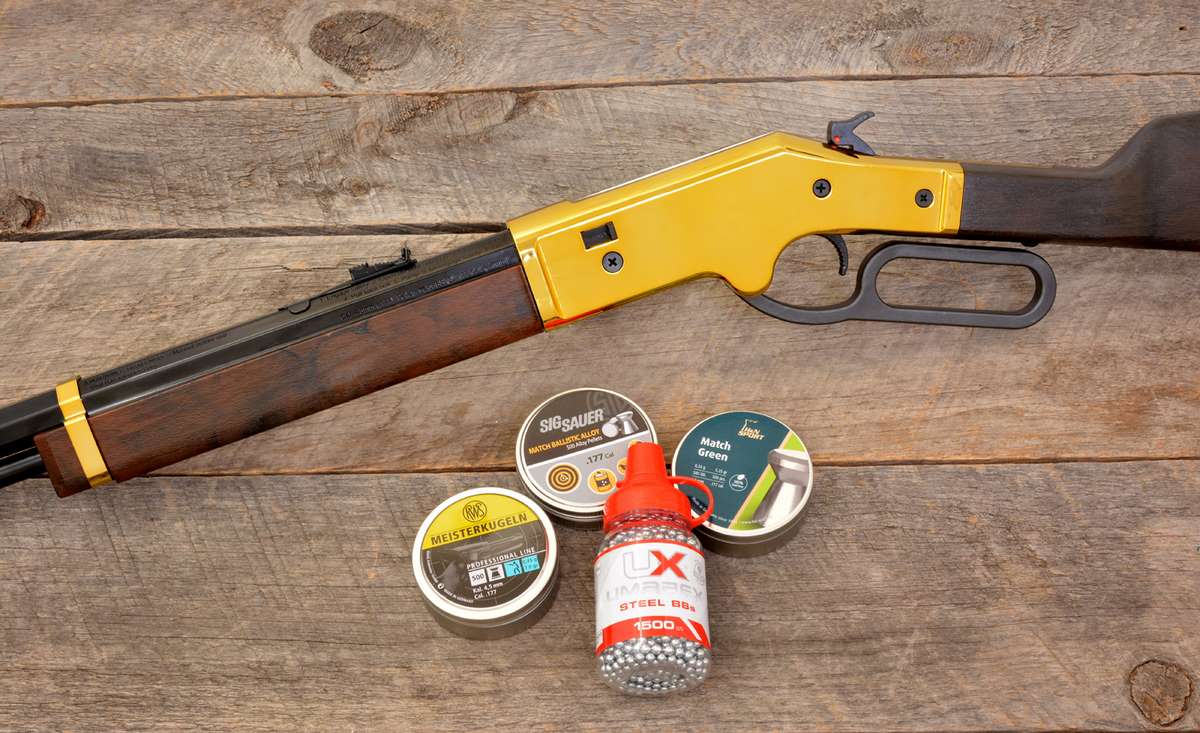 Testing the Barra 1866 really comes down to how easy and accurate this air rifle is to load and shoot. Lever action rifles have always been easy to handle, and pretty fast, too, not semi-auto fast, but in the hands of a skilled rifleman fast enough. But, when you take the lever and give it a new function, to extend further with a much longer stroke than a traditional lever action, the dynamics change entirely! This is not a bad thing, it's just not a lever action thing, and the stroke to chare the air chamber in the 1866 is a fairly long one, 32 inches to be exact, but the resistance is light, even as you increase to the full 10 strokes, less resistance than most pneumatic air pistols especially with the length of the stroke. I remember testing the Air Venturi Seneca Aspen last March and when I was done with every shooting session I felt like had been to the gym. Its basically apples and oranges comparing the Aspen, which is a precharged pneumatic you can fill by working the lever action to power the onboard air pump, to 10 pumps with the Barra to fire a 4.5mm pellet. What they do have in common is varying velocities based on the number of pumps for the Barra and the PSI you can reach with multiple pumps for the Aspen. The total for the 1866 is 10 pumps (and you only get one shot), while the Aspen can take as many as 100 strokes to reach the max 3200 psi to shoot at the highest velocity. It took me 90 strokes to get the pressure up to 2800 psi during my tests last year. The Aspen was sending .22 caliber pellets downrange at over 900 fps and allowing several consecutive shots at around the same velocity before PSI dropped to the point where I had to add more pumps to bring it back up. Today, I am looking to send a .177 caliber pellet downrange with the 1866 at up to 800 fps.
The Aspen is a much more expensive multi-shot or single shot PCP air rifle suited to precisions target shooting and small game hunting in the field (great as a backup survival rifle as it is self contained), while the 1866 is just a solid one-shot plinker with a classic Old West look. Like I said, apples and oranges, but let's see what we can squeeze out of this brass framed beauty.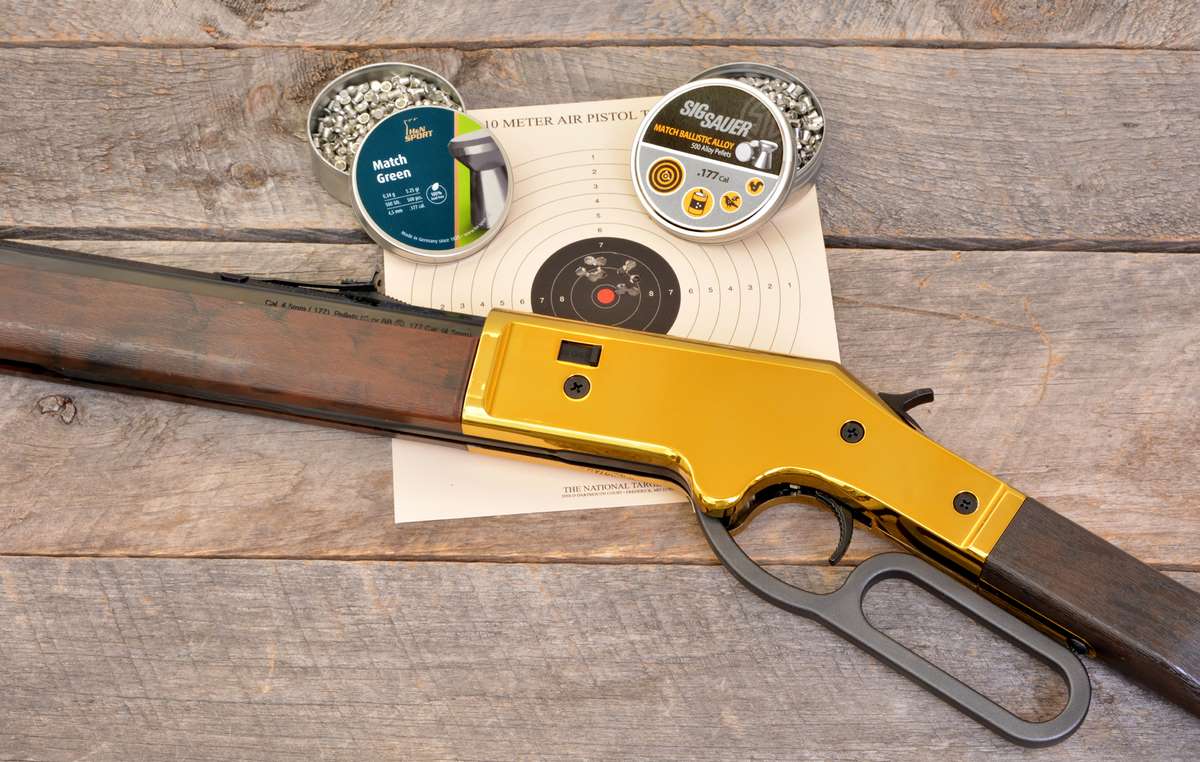 Pumps and Speed
It takes about 10 seconds to work the lever 10 times and give the 1866 a full charge for maximum velocity. Using 7.0 gr. Meisterkugeln lead wadcutters the Barra clocked an average of 683 fps. I then switched to 10 pumps with 5.25 gr. H&N Sport Match Green alloy wadcutters and ended up with an average downrange speed of 755 fps. One more try, this time with the no longer available Sig Sauer Match Ballistic 5.25 gr. alloy wadcutters which hit 752 fps.
I shot the pellet velocity tests from the shoulder at 21 feet and using a 10 Meter Pistol Target on the pellet trap, my five rounds of H&N Sport Match Green alloy wadcutters had a spread of 0.375 inches, and the Sig Match Ballistic alloy 0.5 inches. That was aiming with the sights centered on the bottom of the 5-ring. This was still a little high and I could have held under at the 4-ring.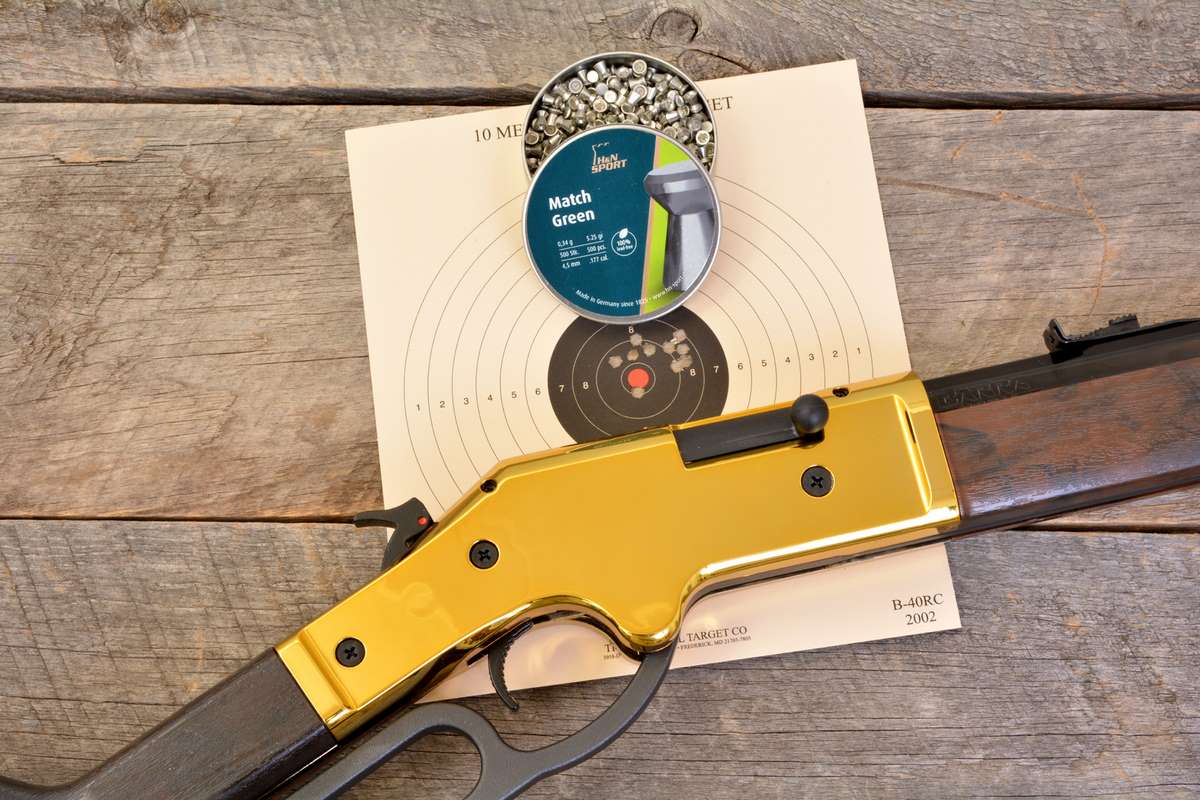 Before switching to BBs, I ran some 10-meter tests off the rest with the H&N to see how accurate the Barra is at the minimum range for a pellet rifle. I started by bringing the rear sight down 9 steps to the bottom (it was all the way up when I started at 21 feet) and began adjusting from there. The rear is also windage adjustable with a Philips-head screw. I shot 10 of the 5.25 gr. alloy wadcutters into a group measuring 1.0 inches spread across the upper third of the black between 10 o'clock and 3 o'clock with a best 5-shot group in the 8 ring measuring 0.44 inches, and the second group with one cutting the bullseye and four above, measuring 0.68 inches. With a little fine tuning of the elevation and a slight windage adjustment this could be tightened up, or at least more centered with POA corrections.
The real culprit for my accuracy with this rifle is the heavy, short trigger pull, which is controllable but hard on the trigger finger after a few dozen rounds. Average trigger pull on the Barra measured 8 pounds, 9.5 ounces with only 0.312 inches of take up. The trigger shoe also has very heavy, deep serrations which wear on the skin. My only suggestion to Barra, at this price point, for this gun, would be a smoother trigger.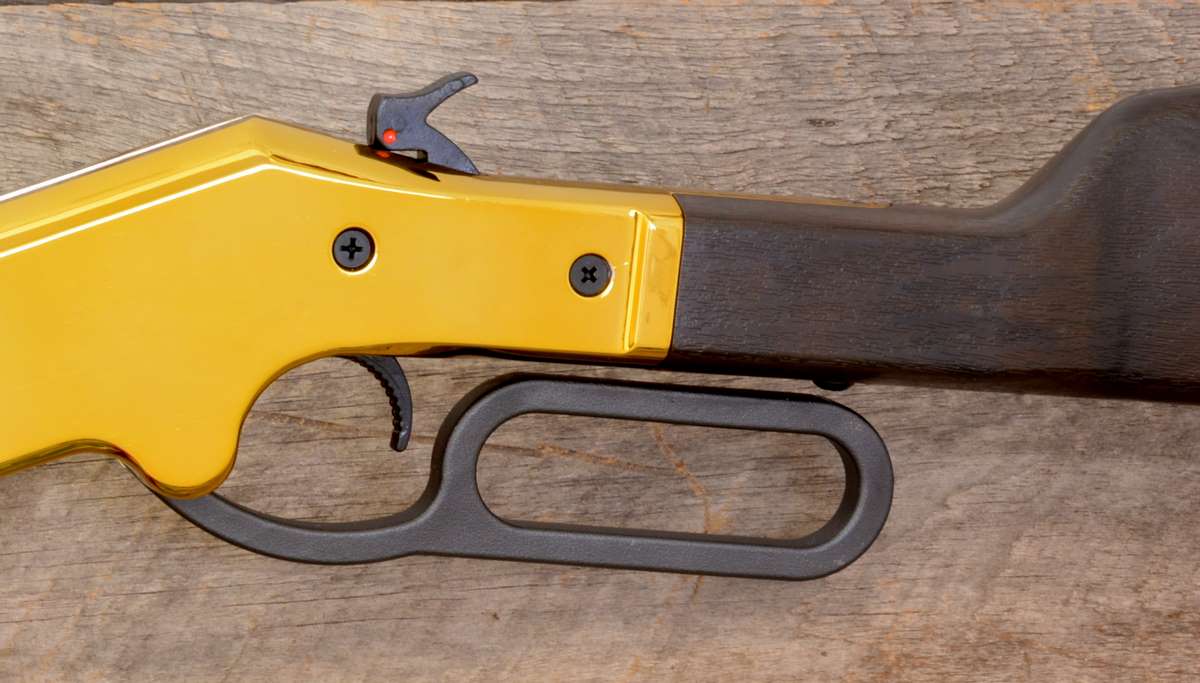 What About BBs?
The Barra 1866 makes a pretty decent single shot pellet rifle, but with BBs on board, it takes on a different life, that of an 1866 Red Ryder with its shiny brass colored receiver, blue steel octagonal barrel and loaded with 50 BBs ready to cock and shoot. Yeah….but Ralphie didn't have to pump his Red Ryder 10 times between shots. And you don't either, so long as you're not going for maximum velocity. The book clearly states from 1 to 10 pumps, but never more than 10. What will 1 pump do with a BB? It will get you a meager 262 fps but at 21 feet that'll knock a tin can down. (Did it, it does). Double pump it and you get 389 fps. Starting to get the picture with BBs? You don't need to pump it 10 times for backyard plinking. Five pumps with get you an impressive 572 fps average, and if you double that, the 1866 will send a steel BB downrange at an average of 691 fps and that's more than enough to shoot BBs at 10 meters with reasonable accuracy. How reasonable? I put 10 Umarex Precision with 10 pumps each into a Shoot-N-C target with a spread of 1.375 inches and a best 5-shot group measuring 0.87 inches.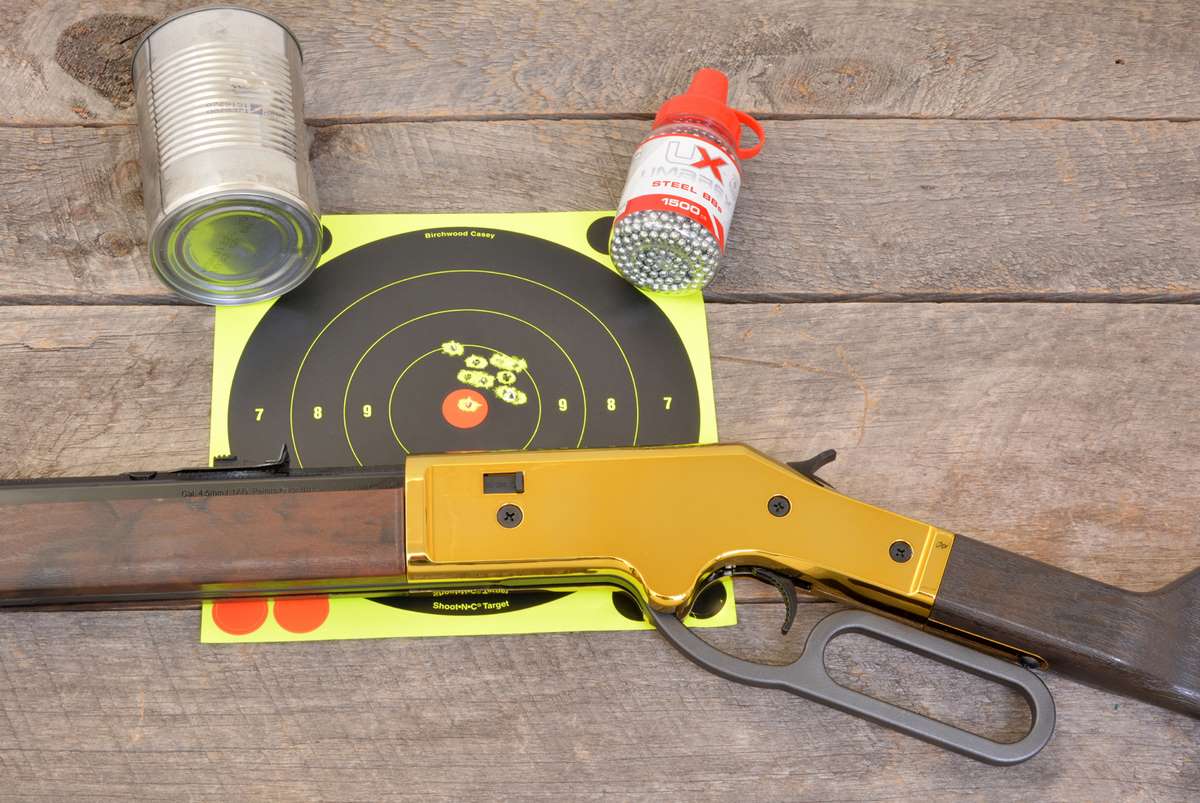 It's slow, it gets tiring (if you do 10 pumps for each shot) but the Barra 1866 with pellets or BBs can definitely ride your backyard range!