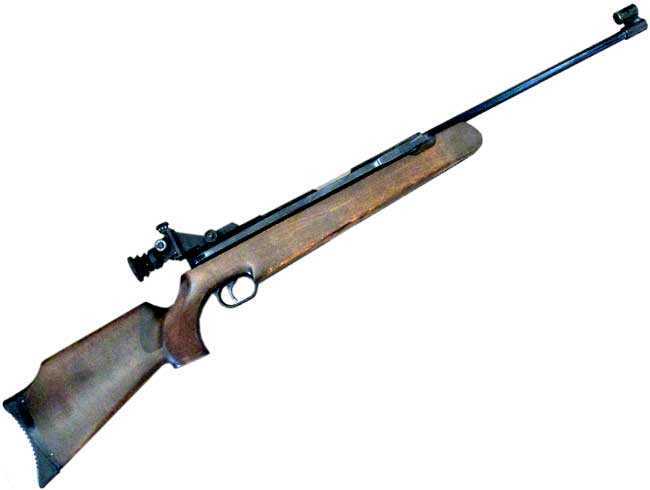 FWB 110.
This report covers:
History update
First string is a surprise
Qiang Yuan Training pellets
Sig Match Ballistic Alloy
Shooting behavior
Trigger pull
Cocking effort
What's next?
Today we test the velocity of the FWB 110 recoiling target rifle, and I think Frank Balistreri, the reader who sold it to me, is in for a surprise.
History update
Reader Stephan from Germany told us that Feinwerkbau sold the 110 and 150 at the same time and the Blue Book of Airguns agrees with him. As Stephan states, the 110 was probably offered as a less expensive alternative to the recoilless 150. The 110's run was cut short in 1964 and the Blue Book estimates fewer than 200 were ever made. I think the production number is probably correct because the late Robert Beeman was friends with the owners of Feinwerkbau and travelled to see them several times. He might have had access to those numbers.
First string is a surprise
Okay, Frank — are you reading this? Here is the first string of RWS Hobby pellets.
Shot…….Vel.
1…………..516
2…………..515
3…………..553
4…………..592
5…………..566
Stop!
I expected the first two velocities but not the one I got with shot number three, and certainly not shot number 4! This rifle is shooting well. It seems to need a little oil So I pulled the lever all the way back to open the sliding compression chamber to receive oil and I dropped 5 drops of Extreme Weapons Lubricant down the air transfer port. Before you guys start getting anal about what oil to use I will say this. Rifles like the 110 have lower compression than many spring-piston air rifles and almost any oil can be used, in my opinion. It's very similar to oiling a rifle that has a leather piston seal. Just be sure to use a high-quality oil, and EWL is one of the best. RemOil would work well, too.
Now, let's continue with the string.
6…………..Did not register
7…………..603
8………….730
9…………..652
10.………..638
11..………..647
12..………..637
The rifle did diesel several times after oiling, although there was no explosive detonation. I could see smoke coming out the muzzle.
By shot 12 it seemed that the rifle had settled down to shooting in the mid-600s, which I believe is where these rifles are supposed to shoot. So I started a new 10-shot string. I will show all of the next 10 shots. I'm still shooting Hobbys.
Shot…….Vel.
1…………..646
2…………..628
3…………..646
4…………..635
5…………..642
6…………..650
7…………..645
8…………..637
9…………..643
10..………..622
The average for this string is 639 f.p.s. and I think this rifle is doing fine. It doesn't seem to need new seals, although I have bought them, so I will install them anyway. Another good thing is that the mainspring seems to be right where it should be.
At the average velocity Hobby pellets develop 6.35 foot-pounds of energy at the muzzle. The spread went from a low of 622 to a high of 650, which is a difference of 28 f.p.s. That's high for a target airgun.
Qiang Yuan Training pellets
Next up were some Qiang Yuan Training pellets. They weigh 8.2 grains, so I expected them to shoot slower than the 7-grain Hobbys. That was surprise number two. Ten pellets averaged 650 f.p.s. The spread went from a low of 647 to a high of 655 f.p.s. That's an 8 f.p.s. difference. What that means is the rifle "likes" this pellet, as opposed to the Hobby. That has to be the fit of the pellet to the bore, because the Chinese pellet is 1.2 grains heavier than the Hobby.
At the average velocity this pellet develops 7.69 foot-pounds of energy. For sure I am testing this pellet for accuracy when the time comes.
Sig Match Ballistic Alloy
Well, Sig has dropped the Match Ballistic Alloy pellet from their line of pellets. They were selling them for $35 a tin, which is $10 higher than comparable lead-free (tin) pellets. It's expensive but this is an accurate pellet and I will lament its loss.
These averaged 742 f.p.s. with a spread that went from a low of 735 to a high of 752 f.p.s. That's a difference of 17 f.p.s. At the average velocity this 5.25-grain pellet generates 6.42 foot-pounds of energy at the muzzle.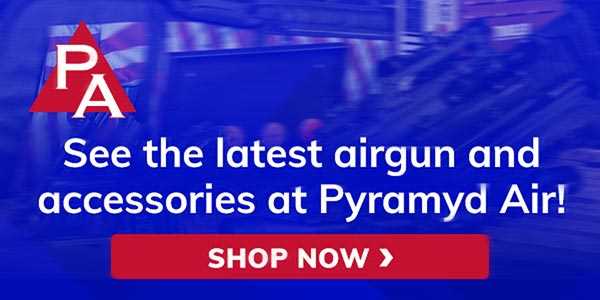 Shooting behavior
I was quite curious about how the 110 feels when it shoots. This was my first time examining one up close for a prolonged period. At the start of shooting I felt the rifle had a small amount of buzz, but after the oiling it seemed to calm down. However later when I shot it after testing the cocking effort I felt the buzz again, so there is a solid reason to open her up! As powerful as the mainspring is, I think it will tolerate a thin coat of Tune in a Tube grease to quiet that buzz.
Trigger pull
The trigger is two-stage and adjustable. Stage one takes 6.8 ounces and stage two breaks at 9.6 ounces. The stop at stage two is positive. That is ideal for me.
The trigger seems fine to me, so I'm leaving it where it's set. I held the rifle to my cheek when I fired a couple times and quite honestly, I feel no recoil. There is a thump in the butt but no movement that I can detect. Of course that will come under closer scrutiny when I shoot it for accuracy. Now I own several other recoiling 10-meter rifles like a Walther LGV and a Weihrauch HW 55 SF, so I can tell when a rifle recoils lightly. I think this 110 might just be a champion.
Cocking effort
All sidelever spring-piston FWB target rifles cock easily, but the 110 has the benefit of not having to push the action back into battery. That removes several pounds from the process. It cocks with 10 pounds of force until the lever passes the midpoint, then the effort drops back to 7 pounds for the remainder of the stroke. This is one of the lightest-cocking air rifles I have ever tested. Even my Walther LGV Olympia cocks with 17 pounds!
What's next?
I had planned to tear into this rifle after testing the velocity but that was based on the premise that it needed seals. It doesn't, so I think I'll test accuracy next and then tear her apart.