by Tom Gaylord
Writing as B.B. Pelletier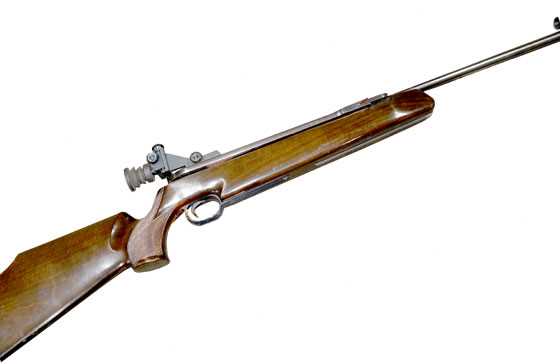 FWB 110 target rifle.
This report covers:
Sliding compression chamber
Velocity
RWS Hobby
Vogel Match Green
Accuracy
How good is it?
Summary
Today I will finish the report on the FWB 110 target rifle. Some readers thought I was testing the rifle myself. Jerry and Tommy Cupples offered to leave it with me, but given its rarity and value, I declined. I would hate for anything to happen to it in shipping! So, they did the testing for me. Let's take a look.
Sliding compression chamber
When you pull the sidelever back you also pull the sliding compression chamber back, which in turn moves the piston. The piston compresses the mainspring, and when the sear catches the piston, the rifle is cocked. I showed you the compression chamber open in Part 1, so link back to that (above) if you have forgotten. read more