3D Printing obsolete airgun parts and airgun stuff
This is a guest report on 3D printing by reader 45Bravo whose name is Ian McKee. Just the title seems attractive to me!
If you'd like to write a guest post for this blog, please email me at blogger@pyramydair.com.
Take it away, 45Bravo.
3D Printing obsolete airgun parts and airgun stuff
by Ian McKee
This report covers:
Parts
3D printer
If you can think it, it can be made
The colors and possibilities are endless
In June 2016, BB wrote a blog titled. "How hard can it be?" about what it entails for a person or company to make or mass produce old or obsolete airgun parts for resale. It's a good read, but with the proliferation of low cost, high quality 3D printers for personal use, and the hobbyist who has time on his hands and likes to tinker, that manufacturing model has taken a new direction.
Back in 2011, B.B. wrote a 3 part blog about the Cybergun 4.5mm Mini Uzi CO2 airgun.  By the comments, it was a pretty popular and reasonably accurate gun.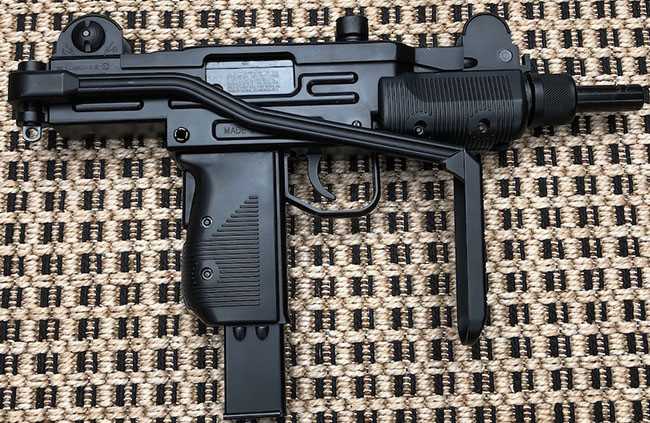 Mini Uzi.
A few years ago, I picked up an early model Umarex 4.5mm Mini Uzi CO2-powered selective fire submachine gun that was not functioning. The Umarex Mini Uzi was actually made by KWA in Taiwan, but is marked IMI and was sold under license from IMI (Israeli Military Industries), the maker of the firearm Uzi.
Since the gun wasn't working, and it is an iconic firearm in history, and it is relatively small, I hung the Umarex model on the wall over my desk/workbench as a decoration.
I had intentions of getting the parts to fix it, but just never got around to it.
Parts
Fast forward to the present day, with the high prices of firearm ammunition, and my recent experience with the Crosman DPMS SBR BB gun, my interest in the Uzi was rekindled. 
Umarex no longer supports the gun, and KWA is not shipping replacement parts until further notice due to Covid. Some places still sell new old stock magazines for about $50, but all I need is a $4 part. It's part number 501, called the Gas Route Packing, is basically a rubber seal that routes the CO2 gas from the magazine to the bolt at the moment of firing.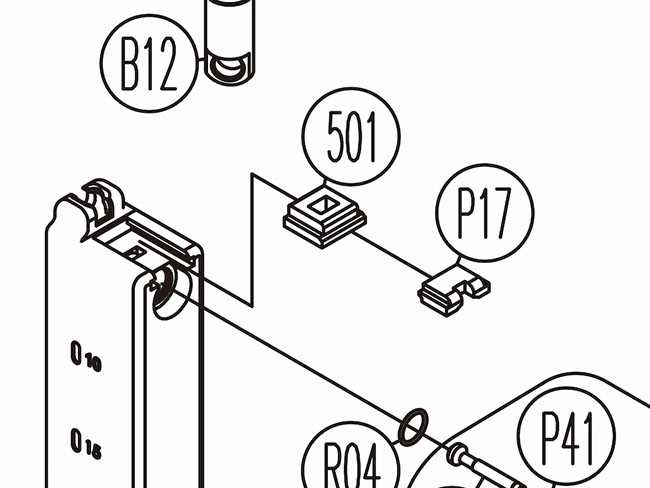 Do I really have to spend $50 to get a $4 rubber part, and still have only 1 working magazine?
3D printer
Enter personal 3D printers to the rescue. I had the chance to buy a gently used 3D printer called an Ender 3 Pro, for $100 used. It sells online for about $240.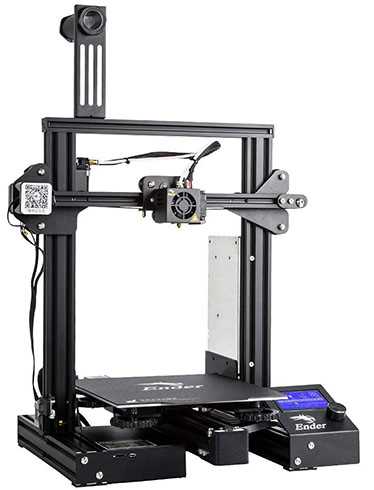 Ender 3 Pro
My new toy!
It looks a little like a science project, and needs some assembly, but that prepares you to perform any needed maintenance it may need in the future, like tightening belts or replacing worn parts, or even adding new upgrades to the printer as they evolve.
If you are not familiar with 3D printers, basically you would use a Computer Aided Design program (called a CAD program obviously) to "build" a 3 dimensional drawing of something you have dreamed up, or a part of something you need but can no longer get. Many free-to-use CAD programs are available online. 
If you have the original part, you can take measurements and draw the replacement part. Once the drawing is "built" digitally, you can save and share the file with anyone in the world and they can replicate your part for themselves.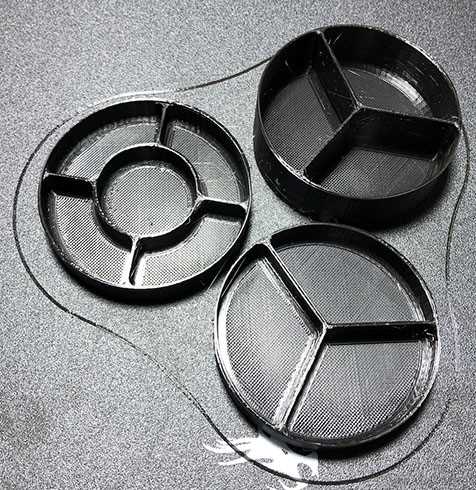 Pellet tin dividers.
The printer is basically a computer controlled hot glue gun that applies a series of very thin layers of about .16mm thick of a material called filament, (it looks like weedeater string) in precise X, Y and Z coordinates to build a 3 dimensional object, layer by layer.
There are several sites on the internet where people share 3D printer files of many different things, including many parts and accessories for airguns so you don't have to be versed in a CAD program to start printing things, just download and go!
I found the file for the part I needed on thingiverse.com, this file is free to use, but it is covered under a non-commercial license by the designer, so anyone using this particular file cannot sell it commercially but they are free to download and use it for their personal enjoyment.
But many files on the sites are free to use in any way you wish, including the right to sell the parts if you want. Since I am new to 3D printing and am still in the steep learning curve stage, I put out a feeler on one of the airgun forums, and got a response. One of the members already had his printer setup to print in rubber, and printed me 10 of the parts for the cost of the printing filament, and shipping. Thank you Roger. The parts may not be the prettiest things, but they work, and now I have a lifetime supply of them.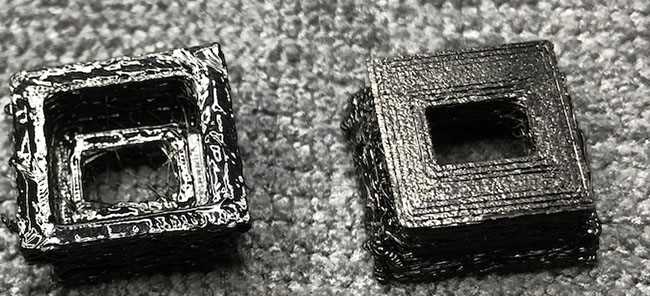 These parts were printed with a material called Priline TPU. It is soft like rubber, but also durable.
If you can think it, it can be made
Do you need a multi-shot adapter for an Air Arms S200?  The 3D printer files are available online for FREE. 
Do you need a front sight insert for your vintage airgun? Yep, you can print one. Rear sights for your Crosman 1377? Toys for the kids and grandkids? How about a 1/2×20 adapter to put a moderator on your Crosman 13XX custom build you have been working on?

13XX front sight and adaptor.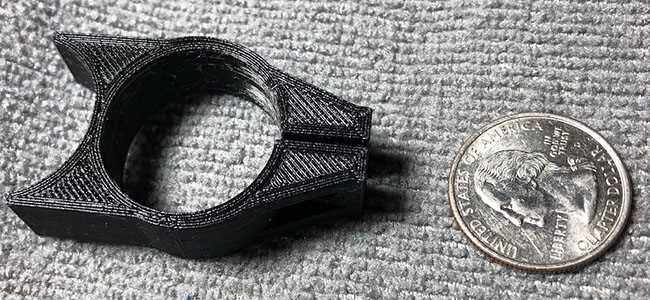 Barrel band.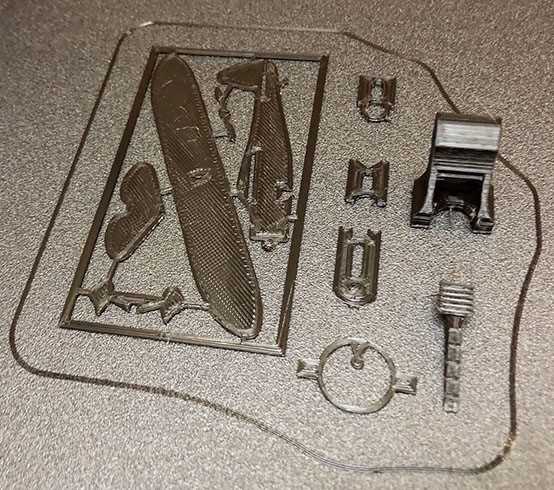 All of these items were printed at the same time. They are a little rough as I did not have my printer calibrated correctly at the time I printed them.
Scope mounts for a Crosman Mark I? Yep, I have files for those too.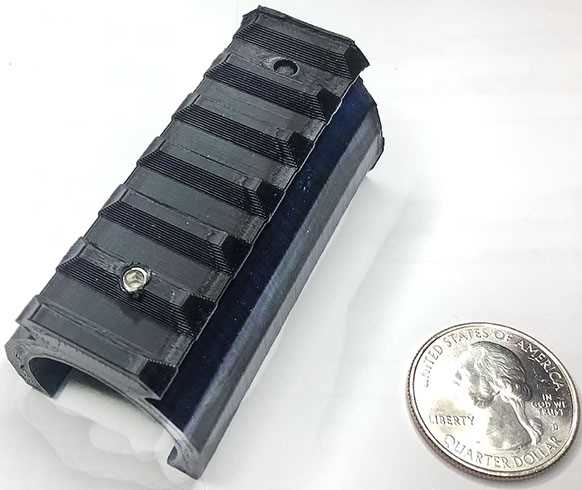 An inexpensive no-gunsmithing mount for the Crosman Mark I&II guns.
3D Printers are capable of printing in many types of filament, the filament most commonly used is called PLA (Poly Lactic Acid) and is available in many colors but you can use ABS plastic filament and some 3D printers can even print in metal.
The colors and possibilities are endless
So, sound off in the comments, post some ideas, what parts for an airgun would you like to see printed?
Shoot safe, have fun.
Ian
Tags In
Tom Gaylord is known as The Godfather of Airguns™ and has been an airgunner for over a half-century, but it was the 
Beeman
 company in the 1970s that awoke a serious interest in airguns. Until then, all he knew were the inexpensive American airguns. Through the pages of the Beeman catalog, he learned about adult airguns for the first time. In 1994, Tom started
The Airgun Letter
 with his wife, Edith. This monthly newsletter was designed to bring serious reports about airguns to the American public. The newsletter and
Airgun Revue
, a sister magazine about collectible airguns, was published from 1994 until 2002, when Tom started
Airgun Illustrated
-- the first American newsstand magazine about airguns. Tom worked for three years as technical director at
AirForce Airguns
, the makers of the 
Talon, Condor, and Escape
 precharged air rifles. Today, he writes about airguns and firearms for various publications and websites. He also makes videos, and you'll find short clips embedded in some of his artices on Pyramyd Air's website. Tom is a consultant to Pyramyd Air and writes under the name of B.B. Pelletier.