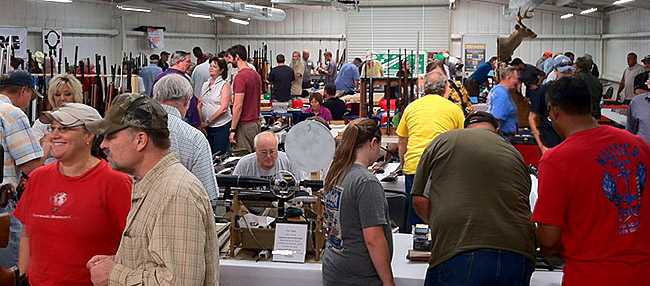 The Texas airgun show is always packed with people and dealers.
This report covers:
Gun show
What about new airguns?
The deal
I want an FWB 124
Funny story
But I want…
Watch for THAT guy
Cash
Other stuff
If only I had known earlier
Summary
Today we're going to talk about your first airgun show. Okay — you have saved up your money for Bidenberry juice and motel fees with enough left over for you to think about buying something. There is an airgun show coming up, but it's two states away, which is a drive of about 800 miles. Is it worth it?
Gun show
Perhaps you have been to some local gun shows where you sometimes see an airgun, but they are few and far between. In a show of 300 tables there might be 15 airguns. How is an airgun show different and is it worth your investment of time, money and precious days off to make the trip? Well, let's see.
At the Texas airgun show that's coming up on Saturday, September 24, I will have three tables. On those three tables I will have more airguns than that entire 300-table gun show just mentioned. And my stuff will be good — not rusty Red Ryders.
I will be selling a Sharp Ace Target Standard — of which there are less than 50 in this entire country! Talk about a multi-pump pneumatic that's rare! A Sheridan Supergrade is dirt-common by comparison. And the Supergrade will be priced at or over $2,000, while my many times rarer Sharp will be less than a third of that.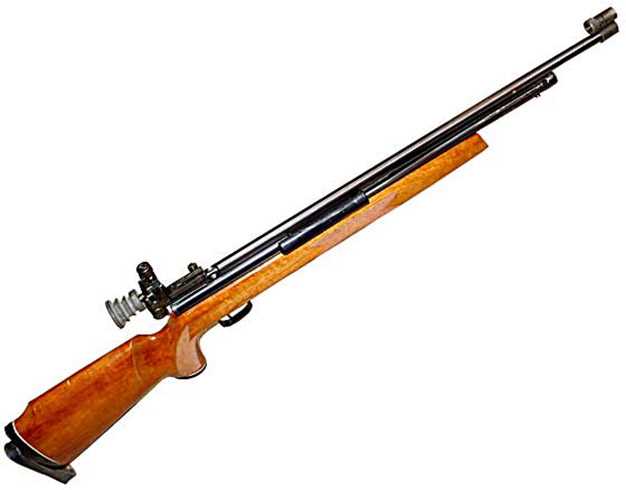 Sharp Ace Target Standard.
And I am just one dealer. Look at that top picture again. That was the 2014 Texas airgun show that was smaller than the one coming up. And there were more airguns on those tables than you will ever see at all the gun shows you attend in your life. You betcha it's worth it!
What about new airguns?
You don't shop for new cars at a used car lot and you shouldn't expect to find new airguns at an airgun show. Many people come to the show expecting to find large catalog dealers like Pyramyd Air, with everything in the catalog on or under their table. "Yes, I do like your Air Arms S510XS with synthetic stock, but do you have it in red? I don't really care for the blue."
"Sure," they say. "Give me a moment while I search through the 15 tractor trailer-loads of airguns we brought to this show. I'm sure I can find a red one for you."
The deal
The deal with new airguns is you probably aren't going to find them at an airgun show. But what you will find is an almost-new gun that some guy is selling to finance his next airgun purchase. And, on a sadder note, you'll often find a guy walking through the aisles trying to sell his favorite airgun to buy food for his family, as I have done more than once. If it's a long gun he probably has a white paper sign taped to a thin dowel rod stuck down the bore. Watch for it. If it's a handgun he's carrying in a pistol case. If he's got a backpack, he's a pseudo dealer on wheels. Talk to him.
There is at least one exception to the dealer thing. AirForce Airguns is one of the Texas show's main sponsors and they are selling new airguns at the show. And they have blems, bargain hunters. And they also manufacture the RAW airguns, so you could see one of them there, too.
I want an FWB 124
Here is an airgun show tale that I find exceptionally amusing. A guy comes to the show expecting to find and buy an FWB 124. He really, really wants one. He wants one almost as much as he wants a TX200, but he thinks he hasn't got the money for one of those.
So, he walks the aisles, searching for his expected treasure. He is so focused that he walks past three TX200s that are selling for about what he expected to pay for the 124. He actually can't see those rifles because his mind has a template of a 124. If what he sees doesn't fit that template, it's of no interest. Been there; done that; got the t-shirt; wore it out.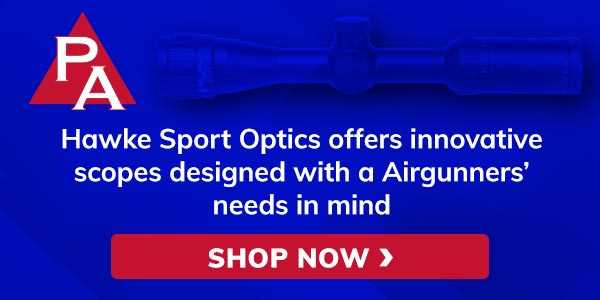 Funny story
At the Findlay Toys that Shoot airgun show several years ago Pyramyd Air had several tables. They were there to get rid of pellets in dented tins and some airguns they had acquired when they bought out smaller dealerships. I saw a beautiful FWB 124 on their table and Tyler Patner asked me what they should charge. I gave him a price that was reasonable, but not dirt cheap. I think I said $300 for a beautiful 124 deluxe. I then spent the day sending people over to their tables to look at that 124. Finally, just after noon I went by and Tyler told me lots of people had looked at the rifle but there were no buyers. He had lowered the price I gave him two times to $250. I simply could not stand it any longer. I bought that air rifle on the spot and you have read about it in this blog. If you want it, come to my estate sale, because I ain't a-gonna sell it unless I have to.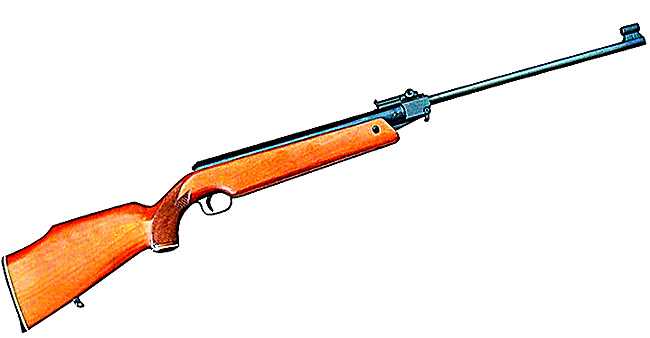 The very FWB 124 BB bought at the Findlay show.
But I want…
… an IZH 61. Come to the Texas show. I am selling two of them for $60 each — both in boxes!!!!!
… an IZH 46. Come to Texas. I have one to sell. It's too cheap to list here.
Oh, hey, BB, how about selling me one of those right now? Fahgetaboutit. BB is taking his stuff to the show and putting it on his tables. And he is pricing things for cheap like he did at the Malvern show in 2021. Be there or be square.
Don't tell me there aren't bargains at airgun shows. You may not find the exact airgun you are looking for, but widen your search a little. There is plenty of good stuff. Reader Jonah wanted a TX 200 Mark III. I had brought mine to the last show just so he could shoot it, but there were at least two for sale on tables and he bought one. I believe he got a great price, too. Jonah?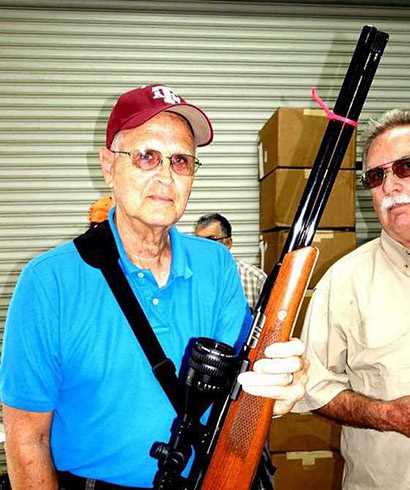 Reader Jonah found his TX200 Mark III at the Texas show.
Watch for THAT guy
Remember me telling you about a guy with a rifle or pistol(s) to sell? EVERY airgun show I have ever attended has at least one of those guys. You never know what he will bring, so be a Boy Scout and come prepared. I remember a show at Roanoke, Virginia, where a guy walked in carrying a genuine Austrian army Girardoni. Several collectors with deep pockets made him lowball offers but a guy who flew in from the United Kingdom paid him $3,500 cash for the rifle and one soldier's hand pump. The United Kingdom, folks!!!!! Don't tell me you live too far away from the show! The United Kingdom!
And by the way, $3,500 sounded like a lot of money to me in the late 1990s and still does today. But today's value of the air rifle he bought is at least $80,000 and could be close to $100,000 with that hand pump. So, watch for THAT guy.
At one show in Little Rock, Arkansas a doctor pulled his car up to the entrance, rented a table right inside the entrance garage door and proceeded to sell box after box of like-new-in-the-box Beeman airguns he had purchased 20 years earlier. He had the bills of sale for each gun in their original boxes (of course he did!) and he sold them for exactly what he had paid for them, so for the guys with cash in their pockets it was a trip back in time.
Cash
Yes, cash. Dealers at airgun shows are private individuals just like you and me. They don't take checks from people they don't know and they FOR SURE don't take credit cards! Do you try to use your card at a garage sale? Come on, guys!
Other stuff
Every show has a personality. At the Texas show it's ranges to try out airguns you want to purchase and also specialty airguns like big bores. In the past Hatsan, Umarex and AirForce have had their big bores and smallbore PCPs on the range and Crosman had their full auto BB guns available to try. The bullets, pellets, BBs and air/CO2 were all provided free. Hoot mon! Ye kenna git a bitter deal than that!
Prizes are another part of many airgun shows. There will almost always be a door prize for one lucky attendee plus numerous raffle prizes. So, if the attendance is 300 or so, you have a decent chance to win. And the raffle tickets are sold all show long. In 2017 a young man who was celebrating his birthday that day won a $4,000 Air Arms RSN 70 Limited Edition donated by Pyramyd Air and someone else won an AirForce Texan! These are good prizes, folks! And, once again, you aren't competing with that many people.

This lucky young man won the $4,000 Air Arms RSN70 Limited PCP donated by Pyramyd Air. And, it was his birthday!
If only I had known earlier
Don't you dare say that in the comments. I write about these shows and publicize their dates well in advance. You guys whine and cry when there aren't any shows. Stop whining that you would have gone if only…
Summary
An airgun show is well worth whatever you have to do to attend. I know many people who went to one, just to see what it was like, and they are now at every show I attend. If you have been to a show, please tell the other guys what impressions you had.