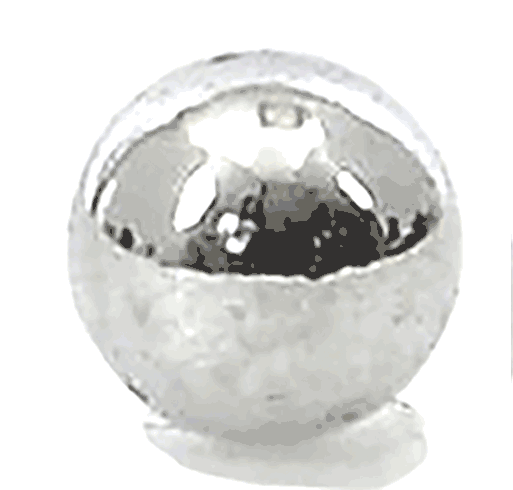 The steel air rifle shot is commonly called a BB.
This report covers:
The first BB
All early BBs were lead
Trouble changes BBs
BB's rant
You'll shoot your eye out
Wow!
The first BB
Today we begin a long look at the BB that practically defines us as airgunners. This will be a good one!
The first BBs were actual shotgun shot, sized BB. They are nominally sized 0.180 inches in diameter. They are in the middle of shot sizes B and BBB. Oh, and by the way, If you look for information on this blog with the search term BB you find every one of the 4,000+ reports I have written!
The airgun projectile we call a BB began in 1886 as common lead shotgun shot, sized BB or 0.180-inch diameter. It was selected for W.F. Markham's revolutionary new spring-piston gun that was made of maple wood and a minimum of metal parts. The probable inventor of the new airgun, George W. Sage, simply chose a commonly available projectile that produced good results in his creation.


Markham BB gun.
One year later, Clarence Hamilton of .22 rimfire fame followed Markham by inventing an all-metal spring-piston airgun. When he demonstrated it to local businessman and founder of the Plymouth Iron Windmill Company, Lewis Cass Hough, the surprised man declared, in the vernacular of the day, "Boy, that' a daisy!' We have heard the same colloquial expression from Doc Holiday in the movie Tombstone when he said, "You're a daisy if you do." The actual statement was made during the gunfight at the OK Corral when Frank McLowry said to Doc, "I've got you now!" to which Doc replied "Blaze away! You're a daisy if you have."
Back to the subject. Hamilton's clever little gun was also made to shoot lead BB shot, and Hough thought enough of it that he commissioned several hundred to be built for premiums when farmers bought his iron windmills. Production began in 1888.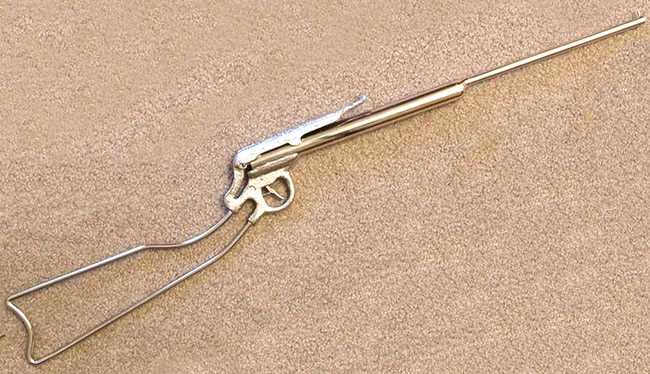 This Daisy wire stock BB gun was made in this century. It IS NOT a replica, because it was made by Daisy. One thousand were made.


The topstrap of the recent model says Daisy — a name that wasn't on the first Iron Windmill BB guns. The letters are hard to read because they were made in a sand casting like the original.
Demand for the new airgun quickly outstripped windmill sales, and Plymouth Iron Windmill began making the BB guns to sell directly. They used Hough's original exclamation of Daisy as the trade name. In 1895 the windmill company reincorporated as the Daisy Manufacturing Company and continues under that name today.
All early BBs were lead
Lead BB shot continued to be the projectile of choice until the beginning of the 20th century, when Daisy contracted to have its own proprietary lead shot made. The new shot was sized smaller, at 0.175 inches. Daisy could now control the uniformity of the shot. They also saved lead, which, when you are making hundreds of millions of an item, pays off. Even better, kids had to buy ammo from them instead of raiding their father's shotgun ammo supply.
The size reduction also brought a small increase in velocity, which meant that a smaller-diameter wire mainspring could be used and the guns would retain the same velocity while cocking easier.
Other BB gun manufacturers went along with the new shot size because, by this time, Daisy was a 500-pound gorilla. Soon, everyone sold the smaller air rifle shot and the world forgot the old true BB-shot guns. But the name stuck!
Trouble changes BBs
In the mid-1920s, Daisy began receiving returned BB guns with split shot tubes (the true barrel on a BB gun that is inside an outer sheath commonly referred to as the barrel). The offending guns came mostly from the Minneapolis region, so Cass S. Hough, grandson of the founder, traveled to that city to learn the problem. What he discovered forever changed the BB-making business.
The American Ball Company of Minneapolis had noticed small boys rummaging through their discard pile of ball bearings to find steel balls that would fit their airguns. Company managers had learned there was a market for airgun ammunition, so they began to manufacture steel BBs under the name Bulls Eye.
The ball bearing maker regarded BB shot as a non-precision item, so they didn't hold the tolerances of their Bulls Eye ammo very tight. Oversized steel balls, being harder than the BB gun shot tubes that were made for lead, would sometimes split open or the BBs would get stuck.
Daisy management initially felt that the steel BB posed no real threat, since their owner's manual clearly warned shooters to only use Daisy lead shot. But Cass Hough argued that the returns were increasing because steel shot was both cheaper and shot faster in their guns. Unless the company wanted a black eye for standing on its principles, they had better get with the program!
Hough convinced upper management, and in 1928 Daisy and American Ball penned an agreement whereby Daisy would be the exclusive distributor for Bulls Eye air rifle shot. Daisy got a share of the profits and American Ball was connected to worldwide distribution channels. Best of all, Daisy gained control of the specifications and ended the oversized ball problem. A decade later, Daisy bought American Ball, bringing the Bulls Eye brand in house. Only recently have they dropped that name.
When the switch was made from lead to steel Daisy also reduced the size of the BB from 0.175-inches to 0.173 inches, nominally. I say nominally because steel BBs today range in size from 0.171 to 0.173-inches in diameter. Recently Marksman put out a steel BB that's sized 0.176-inches in diameter. Watch out because these will jam most BB guns.
BB's rant
This is where the writer, BB, (see what I mean about the name?) gets up on his soapbox for a rant. WHY are BB manufacturers insisting that their steel BBs are 4.5mm/0.177-inches in diameter? None of them are, but the public doesn't know that and they don't pay attention to such things. It's just as bad as the airsoft manufacturers insisting that their 6mm plastic balls are BBs. "Oh", you say. "Who really cares?" How about a mom who buys airsoft balls for her son's BB gun? How about when she buys steel BBs for his airsoft gun? That's who cares.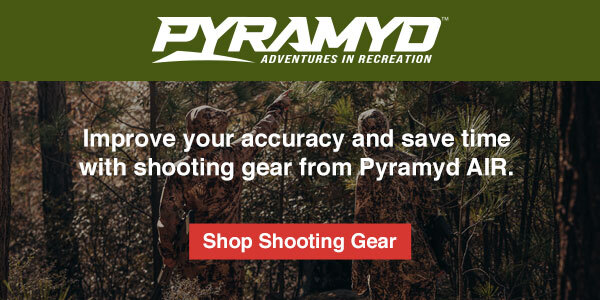 You'll shoot your eye out
It was only after Daisy switched to steel air rifle shot that people started noticing that BBs were rebounding with enough energy to break the skin and pierce eyes. Do they really do that, you say? Yes, they do. Your author has had his lip busted open several times by the rebound of a steel BB shot out at 500 f.p.s. from an Anics BB pistol. And that was from a target 10 meters away! Go ahead, stick your tongue on the flagpole — I triple-dog dare you!
Wow!
When I started this series yesterday morning I didn't realize how much information there was. Because of innovations such as Air Venturi Dust Devils, H&N Smart Shot and Diana Oktoberfest rifles there is a lot more to say about BBs today than there was a decade ago. We're gonna have some fun with this one!