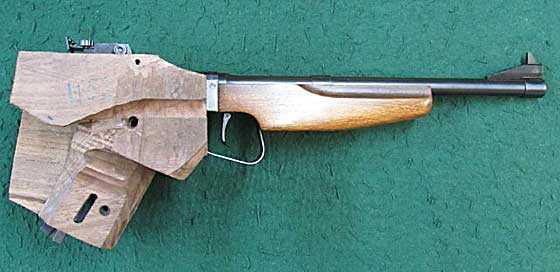 TOZ M-35 Russian free pistol.
This report covers:
Prepare to wait
Here we go
The end
Now to fit
Bottom line
But wait — there's more
Summary
Today is an update for the Russian TOZ-35M free pistol. Today we get grips! Look at the photo above and you'll know how special today is!
I was browsing the internet, looking for material on carving those massive blocks of wood when I stumbled across Precision Target Pistol Grips.com. Andrew Berryhill was coaching a college shooting team and needed a set of grips for a small left-handed, right master eye target shooter. Guys — how many times have we talked about this?
He was frustrated and turned to 3D printing (Ian McKee, are you listening?) to make grips for her and in so doing, kicked over the anthill of precision bullseye target shooting. Guys, there just ain't anyone making custom target grips for an affordable price — ANYWHERE!
I read his website and discovered that among his many talents is the ability to make target grips for the TOZ-35M free  pistol. When I read the price I immediately ordered a set, for I have owned this pistol for 4 years and haven't yet fired the first round.
Prepare to wait
I won't say the process was quick. I submitted the order on May 19 and received the grips on June 12. So it took almost a month. But they are here and I will soon have a free pistol I can shoot!
Here is an extract of the message he sent me before the grips arrived.
"Great news! Your custom grips were shipped out. They were sent first-class USPS, so you should have them soon.
"Once you receive the grips, I'd be grateful if you'd let me know how they fit your hand and your gun. I've included mounting instructions below to assist you in ensuring a good fit.
"If, for any reason, the grip isn't quite right, please reach out. Because 3D-printing is still a relatively new process, sometimes things don't go as planned. My number one goal is to have a satisfied customer who will rave about Precision Target Pistol Grips to the guy shooting next to him.
"Mounting and Modifying Tips:
"• Mounting: When you mount the grips on your gun, remember that while they are quite strong, they are not immune to damage. Be careful not to tighten down the grip screws too much – only use as much pressure as you would on a wood grip to ensure a secure fit.
"– Specifically when mounting the Toz grips, follow these steps for the best results.  Toz frames are notoriously inconsistent.  You may find your grip and frame pair allow only the top grip screws to be secured grip to frame.  The lower screws can vary significantly in their placement.  Therefore first put a top grip screw through the hole in the grip, then set the grip on the frame.  From there you should be able to just start to secure that top screw.  Now see if the lower screw aligns.  You best chance to secure the bottom screw may require the top screw to only be just started into the frame.  Once both screws are started you can slowly tighten both.  If the lower screw hole cannot be aligned, then use the setscrew provided to be used at the rear of the grip to secure the back of the frame to the grip.  The top grip screws, along with the rear facing frame set, combined with the the screw that only holds the two grip halves together is more than sufficient to secure the grips to the frame.
Here we go
I removed the Russian wood grips. Andrew says that TOZ pistols are notoriously inconsistent. If they are they will be the first Russian arms that I have see that are. Having worked with the IZH 46 and 46M and the 60 and 61 rifles I can say that the quality and consistency has always been first class. The same goes for the Makarov pistols, Mosin Nagant and SKS rifles on which I have reported.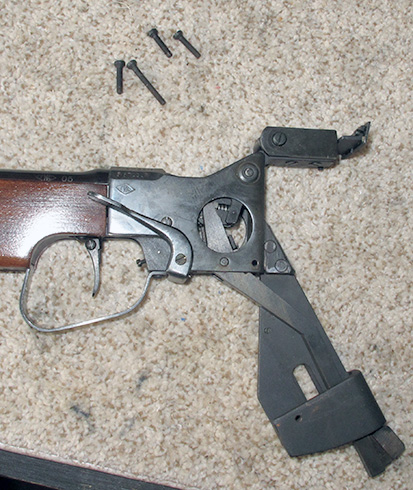 The wood grips came off.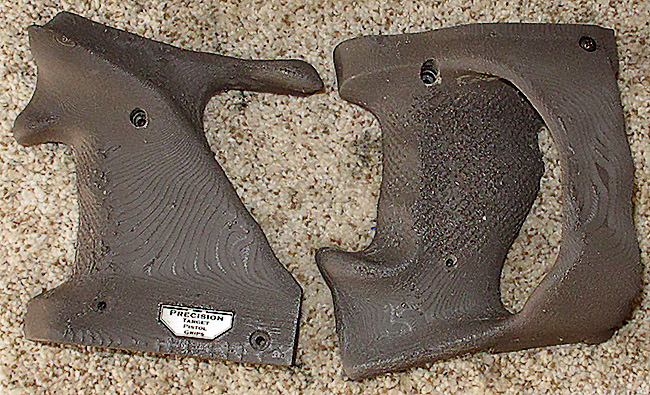 New TOZ-35M grips.
First I dry-fit (mounted without screws) both grip halves to the frame to see how they fit. The frame inletting was adequate, but I later discovered that the screws are a large part of how well these grips fit. They are like new leather cowboy boots; they'll take some adjustments and getting used to.
Normally a pair of pistol grips take a few minutes to attach. Hogue and Pachmar rubber grips take a little longer. These grips took a half hour, of which the first five minutes was spent reading the directions. I know — that voids my man-card for a week, but these were different enough that I needed to know.
In the end I discovered that these grips sort of wrap around the pistol's steel frame. The screws put tension on the grip panels to suck in the corners as you tighten. Go slow and be deliberate. Expect the screw holes in the frame not to align and be thrilled when they do.
The end
The goal was to mount a set of grips that allow me to shoot the TOZ-35M. That took the first 20 minutes. Only then did I start precision fitting the grip panels to a perfect fit. In the leather shoe analogy this is you after a week, walking with blistered feet.
Next I began loosening and tightening the grip screws alternatively to get a better fit. This is you using that boot stretcher to ease the pressure on the bunion on the small toe of your left foot.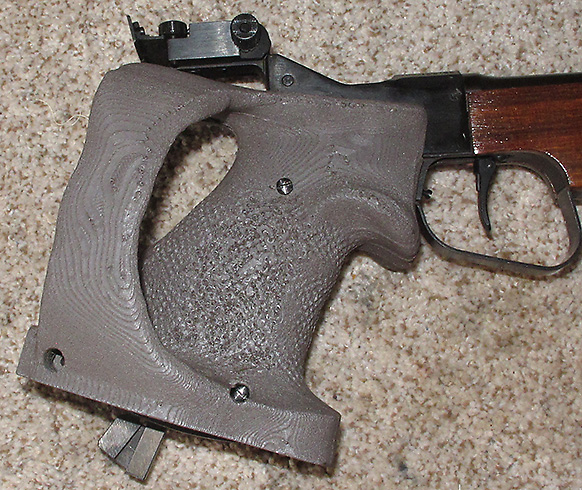 The right side grip.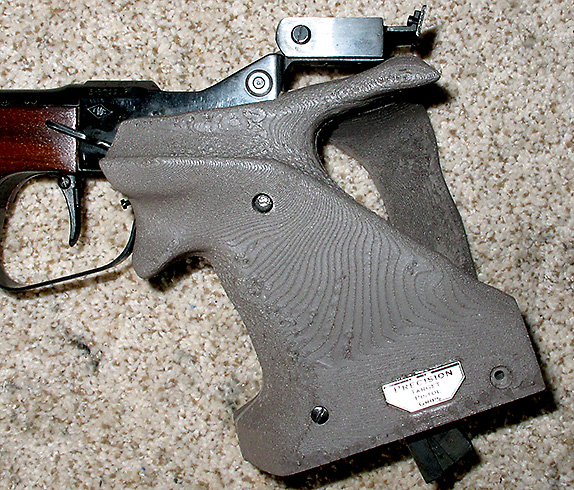 Left grip.
Now to fit
I am pleasantly surprised how well these grips fit. I expected the right-hand wrapover to be loose, but it's not. In fact I need to relieve a little to clear my index finger knuckle. But that is exactly what I want!
My trigger finger doesn't reach the trigger, so some material needs to be removed under that finger as well. And since that is also the knuckle that's too tight, that's where I'll remove material first. I also need to slide the pistol trigger blade as far to the rear as it will go. All of that is to be expected. Even the finest Minelli grips need tweaking.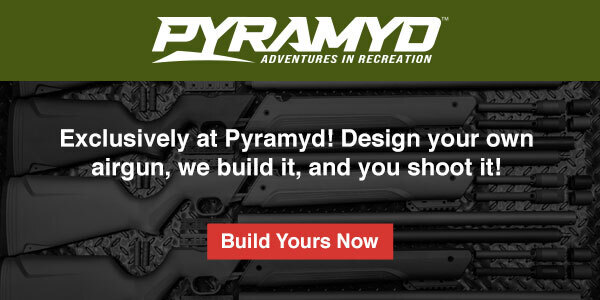 Bottom line
A small investment has restored this free pistol to shooting status. When I finish fitting the grips to my hand I expect to show you some results.
But wait — there's more
In the message he sent me there was also this:
"Repeat Customer Grip Discount:
And finally, I'm offering you the opportunity to order a duplicate of your custom grip to place on a different gun (pricing starts at $119). Obviously some modifications are usually necessary to make the surface of the grip fit the new frame, but my goal as a maker is the same as as a coach: the gun should be comfortable in your hand and the grip repeatable. If you're interested, visit my website and order the "Repeat Customer Grip" – https://www.precisiontargetpistolgrips.com/store/p71/Repeat_Customer_Grip_-_Pistol_and_Rifles.html
But how many people have more than one free pistol? BB Pelletier does!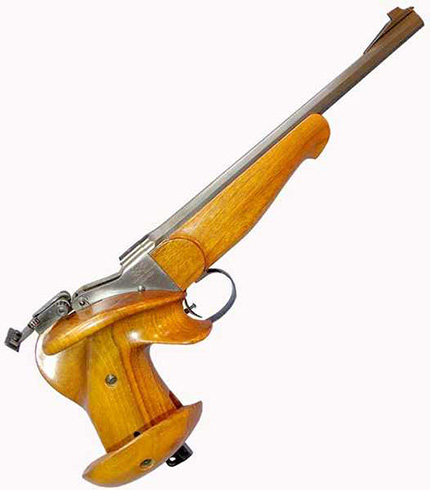 My Hammerli 100 free pistol has a wooden grip that's too big for my hand. But maybe not no more!
I hope he means I can order a set of grips to fit the Hammerli. If so, I will. I sure don't want to booger up the grips on that pistol as it is a collector's item!
Summary
This is an airgun blog, but the quarter million readers worldwide are interested in all kinds of guns, and I know some of them have free pistols. Others have 10 meter pistols and Andrew does them too. And 1911s. And Rugers etc. etc. ad nauseam. Folks — this is a SOURCE!