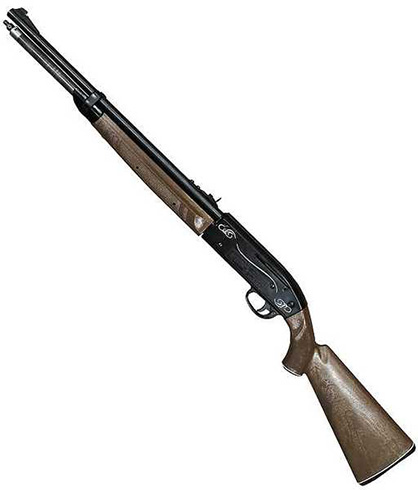 The hundred dollar pcp was an idea from this blog that actually caught on!
This report covers:
What we want
How do "they" know?
New Coke
Not the point
What people want
BB's idea
Summary
Today it's your turn to write the blog. I'll get you started, but the brunt of the work depends on you readers.
What we want
Over the months and years we have told the airgun manufacturers what we don't want. I'll give you an example, because we need to discuss it.
We don't like fiberoptic open sights. I would say that at least 80 percent of the readers who comment on this blog will agree that they don't want fiberoptic open sights. Some of us call them "glowie thingies." And we sit back and wonder how the companies can overlook such a large contingent of their buyers.
Guess what — we aren't large! Sure, this blog has well over a hundred thousand registered readers and probably somewhere in the neighborhood of a quarter million readers worldwide, BUT — the number of registered readers who actually comment is quite small. It's maybe a couple hundred people at most. And, of those, perhaps 30-40 do most of the talking. That's small potatoes compared to the number of people who daily walk into any one of the discount chain stores in the United States, alone. And those people vote with their wallets! If glowie thingies help sell the airguns in those stores then glowie thingies will continue to be installed. Any company would be better served to sell five thousand of something than to sell fifty, just to get praise from this blog.
How do "they" know?
But what if fiberoptic sights are not what sell airguns? What if they are just put on because that's what the manufacturers think their buyers want? Well, that's a harder issue to deal with. And when you do, sometimes the answer can cripple your business or shut it down for good. Let me tell you about a classic instance that supports that statement.
New Coke
In 1985, Coca-Cola attempted to rebrand their product. Their arch rival, Pepsi-Cola, had been gaining market share, mostly due to an aggressive marketing campaign called the "Pepsi Challenge" where in blind taste tests people preferred sweeter Pepsi over Coke. Coke did internal tests of their own and discovered that Pepsi was right — the people they tested did prefer the sweeter taste. So Coca-Cola decided to reformulate their principal product to meet the challenge. The result was New Coke. The American public reacted negatively, and New Coke was considered a major failure.
What Coke failed to realize was they had an established base of loyal customers who preferred their product exactly the way it was. An airgun equivalent might be Weihrauch, except with their new stock profiles they are currently flirting with disaster.
It's true that this is just one case, but it reflects what can happen when a manufacturer loses sight of their customer base. There have been many others and some are happening right now that may have even more disastrous results.
Not the point
Now we have to shift gears, because product bashing isn't what today's report is about. It's about creating features in products that will help them sell. It's not about saving money, but never forget that the product has to be affordable. It's not about custom features that you have personally always wanted, but don't overlook features that most people want.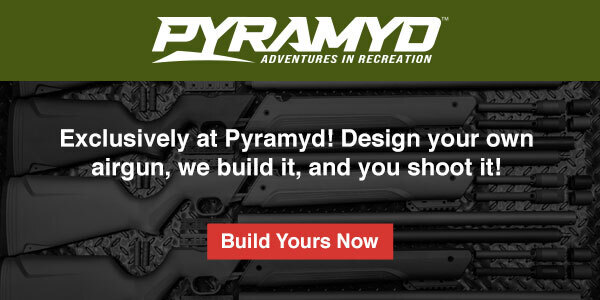 What people want
For example, a great many shooters want an air rifle that will work with a bipod. But very few people want a bipod on a breakbarrel springer. Personally I don't care for bipods, but I know that more people like them than don't. And finding a way to put a bipod on a breakbarrel spring-piston rifle and make it work is a noble pursuit.
BB's idea
Okay, I have one for you. For years have I told my business associates that a chronograph that uses a smart phone as its computer would be a good idea. And there still isn't one! There are many chronographs that work WITH a smart phone — I'm talking about one in which the computing power of the smart phone IS the chronograph!
Smart phones are loaded with computing power and most people own and carry them. What is needed is a sensor unit to sense the flight of the projectile and feed that data into an app on the phone. This sensor should be small, light and should retail for under $100 — hopefully closer to half of that.
Okay, that's my idea. Now I want to hear yours. Remember to explain it thoroughly and — well, you know what to do.
Most of our ideas will pass without comment, but if even one of them is considered we will have won. Don't forget that the Benjamin Maximus was born out of the $100 PCP project that we did right here on this blog. I didn't say that — Crosman officials said it to me.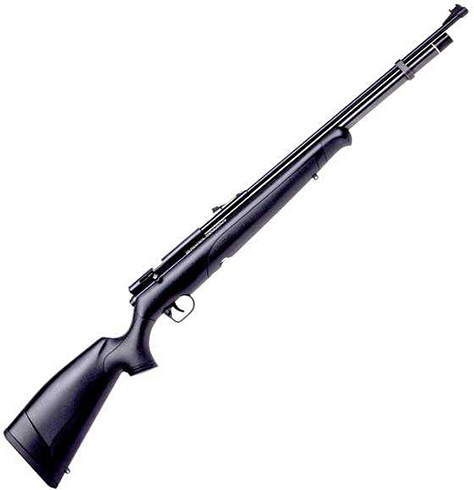 The Benjamin Maximus was born out of consideration of the $100 PCP.
Summary
Today's report is on you. What features do we want to see? Remember that they must be features that benefit the company offering them.