Giffard carbonic gas (CO2) rifle.
This report covers:
Cloud Nine to the rescue
Leaks
Fix the Giffard valve
Over to BB
Ammo
Velocity 1
Tank off
Velocity 2
Summary
Today we begin looking at the operation and performance of the Giffard Carbonic Gas CO2 rifle. As may recall, in Part Two I reported that there was no adaptor to fill the Giffard's removable gas tank, so there was no way for me to fill it. Fortunately this blog has the services of reader Cloud9.
Cloud Nine to the rescue
I contacted him and asked if he could help me. He graciously consented. Fortunately he had acquired a metal lathe a couple years ago and knew how to use it. That was ideal for what had to be done. So I passed the rifle to him.
I showed a You Tube video in Part 2 that was so informative that I want you to watch it again. It shows how this rifle works.
Cloud Nine made an adaptor to fill the Giffard's tank.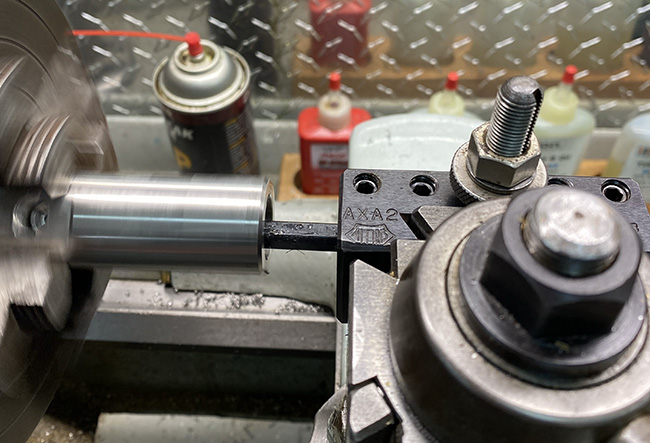 Cloud9 made an adaptor to connect the Giffard tank to a bulk CO2 tank.
Leaks
When the Giffard tank was connected to the bulk CO2 tank he discovered that the valve in the Giffard's tank leaks. That valve is both an inlet valve and an exhaust valve. It's the only way for gas to get into or out of the tank.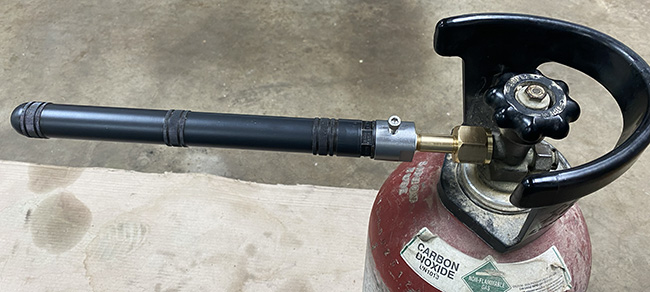 When he was able to connect the Giffard tank to the bulk CO2 tank reader Cloud9 discovered that the Giffard tank leaked.
Fix the Giffard valve
To repair the Giffard valve Cloud9 had to disassemble the tank and remove the valve parts. It was a straightforward process because the valve is simple, but getting it out of the Giffard wasn't easy.


Cloud9 had to disassemble the Giffard tank valve to repair it.
He told me the valve had been repaired or modified since the gun was made. The valve seat that would probably have been made of animal horn is now a very hard synthetic material.
The tank had rust inside that he tried to remove. He got most of it but said if any that remains flakes off and gets onto the valve it will probably start leaking again. When he returned it he said it had held gas overnight.
Over to BB
I got the rifle back a week ago and last Friday I did the test that I'm about to share. First I took the rifle out to my garage and tried dry-firing it. No gas! It had leaked down in the time I had it.
I filled the tank at room temperature, which isn't the best practice, but I was so excited to test the rifle!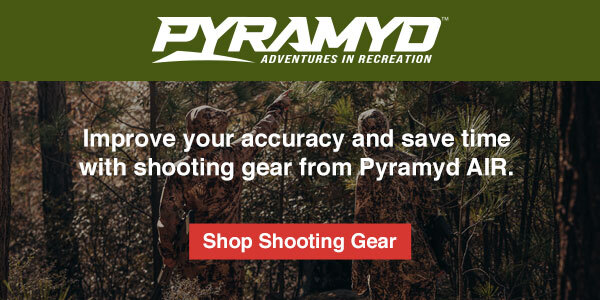 Ammo
Giffards were made in at least three calibers — 8mm and 6mm are common and 4.5mm (.177 caliber) is rare. My rifle is 8 mm which is the most common. I have Hornady .32-caliber swaged lead balls that measure 0.310-inches nominally. Since 8mm is close to 0.315-inches, nominally, they should fit. I found that some dropped into the loading tap while others were slightly too big to enter. That doesn't means the balls are as large as 8mm though. It could also mean they are slightly out of round.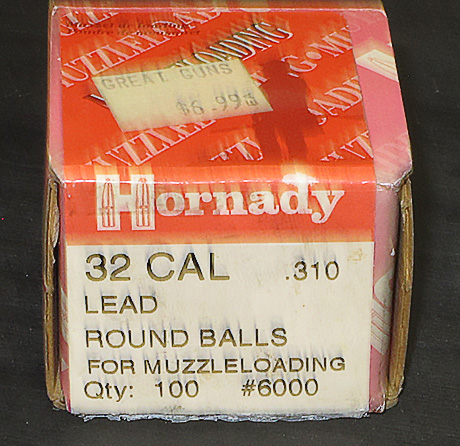 Hornady .32 caliber lead balls seem almost perfect for the Giffard.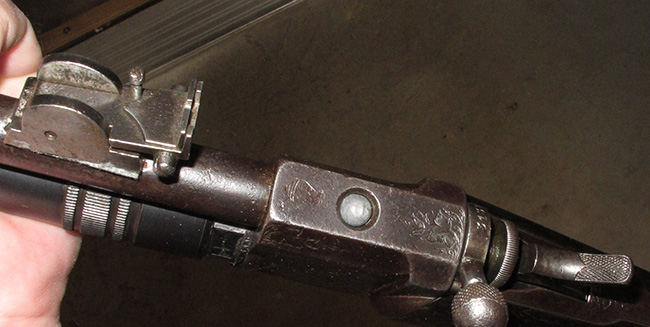 Some .32-caliber balls drop into the loading tap, while others like this one, stick in the top. It may just be out of round.
Velocity 1
Remember that I filled the CO2 tank at room temperature. Because the pressure of CO2 is temperature dependent, the fill went very quickly. I got three shots from the fill. They were:
Shot………..Vel. f.p.s.
1………………..507
2………………..487
3………………..475
It was obvious the tank was running out of gas, so I stopped shooting.
Tank off
I took the rifle into my kitchen and removed the tank.


I removed the Giffard tank…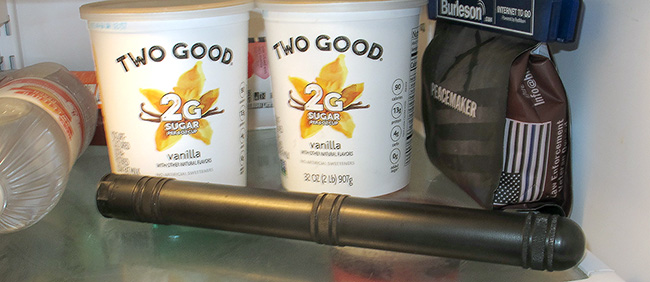 … and put it into the refrigerator to cool.
Cooling a bulk-fill CO2 tank is an old trick to get more gas inside. If the tank is warm when the liquid CO2 flows in it flashes to gas, raising the pressure and preventing more gas from entering. If the tank is cool more liquid flows in, resulting in more gas.
Velocity 2
After 2 hours in the refrigerator I removed the tank. I wore gloves this time to keep from warming the tank with my hands. Then I immediately filled the tank again. Here are the results from that fill.
Shot………..Vel. f.p.s.
1………………..540
2………………..516
3………………..509
4………………..502
I stopped there. If the tank was colder would more liquid CO2 flow in? Certainly. But this Giffard tank is over 140 years old and it doesn't need to be stressed that way.
The .310 round lead balls weigh 45.4 to 45.8 grains. Using 45.5 grains as a data point I calculated the muzzle energy of the rifle at its highest velocity. It's surprisingly low, at 29.47 foot pounds.
I may shoot the rifle for accuracy, though these undersized lead balls probably won't help things. I WILL NOT mount a scope or dot sight, and if anyone suggests that I will come to their house at night and let the air out of their tires! That's like suggesting that the ceiling of the Sistine Chapel could use a second coat!
Summary
Thanks to the efforts of reader Cloud9 my Giffard is now working. It is a curious non-powder-burning arm that I group with airguns, though it doesn't actually use air. Curiously, it is the very first gun to use CO2, yet its design is extremely advanced.