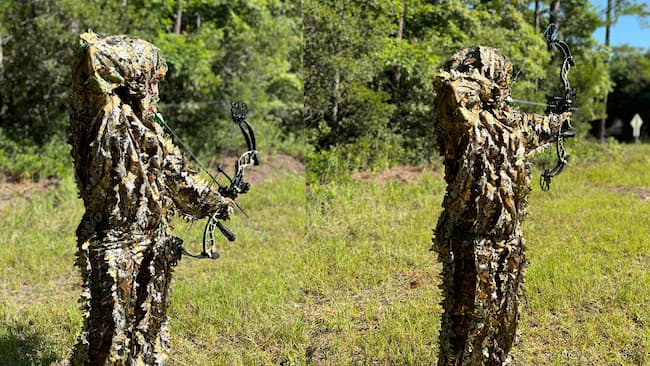 Have You Read Part One?
Have you ever watched a sequel to a movie but never watched the original? How'd that work out for you? I bet you asked way too many questions and quickly became an annoyance to those you watched the movie with. If you haven't read All In or "Sin" Part One, go do that now. Otherwise ask the questions in the comments below and I'll get back to you only to tell you the same thing. "Go read the part one."  
After you've discovered whether you've become complacent or can easily slip into that role, it's time to talk more about sin or missing the mark.
A Bigger Miss
It's one thing to miss the mark when your aim is an inanimate object like the Big Shot Pro Hunter Double Duty Buck Target. It's another thing when your aiming to put some meat on the table, we should all agree on this.
If when you look at your deer archery target, your mouth begins to water because the taste of venison roast won't leave you alone. You better start practicing for real hunting situations, because if you don't the only thing that you may taste is the thought.
Prepare Yourself
The truth is that hunting is unpredictable, you never know what's going to happen. It's important to prepare for anything and everything. A big factor is the terrain you're hunting.
That's where a some things play a big part and will produce a hit or miss!
First thing to remember is use your body appropriately, every part! The upper portion of your body from your torso up should always represent a "T". The lower half should play the necessary part in allowing your upper body to hold that "T" form. Sometimes you may need to wrap a leg around a tree, or squat down to stay hidden, just remember, it's all in or sin.
Second is line-of-sight distance verses horizontal distance. The line-of-sight distance is the actual measurement from you to the target, no matter the incline, decline or lack thereof. The flat surface shots are the simplest to measure and the simplest shots to take, most of the time.
Horizontal distance is the distance you should use when shooting at angles, not sight distance because gravity has less effect on the PSE Carbon Force arrows then you might think.
Appropriate Measurments
There are tools that make measuring the Horizontal distance easy. You can get an angle compensating range finder or an inclinometer and a cut chart. If you're less inclined to carry things with you, you'll either want to memorize the cut chart or get familiar with eyeballing distances and doing the math yourself. I recommend the first two because the latter is not as reliable as the first two.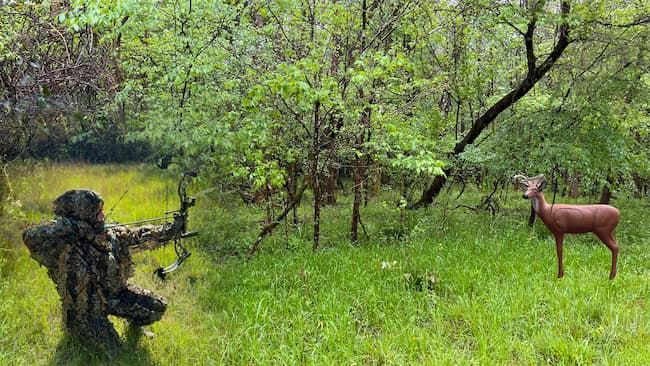 Real Time Practice
The best way to learn is real life practice in the terrain you're going to hunt. For the best results play different scenarios out as if they're really happening. Then you will have an idea in a small sense of success or yes, failure you might experience.
I'll leave you with these instructions. Then take your archery target, the Big Shot Pro Hunter Double Duty Buck Target or the Big Shot Iron Man 30" Personal Range Target place it in whatever position will give you the best real life practice. Don't leave the best part out, get into character; paint your face, deck yourself in camouflage, hide your scent, take up your Ten Point Nitro 505 Crossbow or your Bear Legit Compound Bow. Also bring plenty of practice arrows and get to stalking, (yes stalk your target).
Before you pack your things up and go home, be sure to duplicate each success multiple times, because that's what you call real time practice!