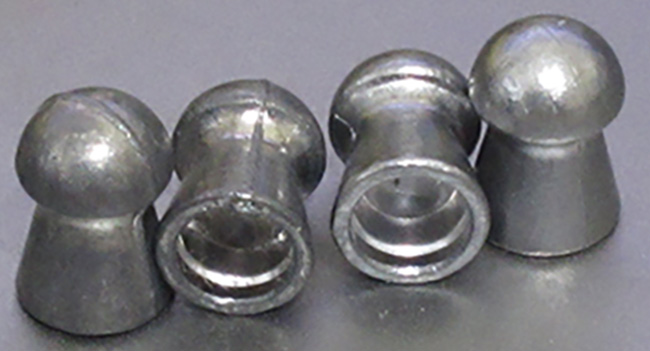 10.5-grain Crosman Premier pellets on the left and the new Benjamin Match Grade domes on the right. They look very similar, but aren't the same.
The report covers:
Name?
The tins
No parting line
Proof of the pudding
Other calibers
Hard Air Magazine
When?
Summary
Today we look at the mystery pellet that shot such a great 25-yard group with the HW 50S yesterday. That pellet is branded Benjamin and Ed Schulz is the person who told me about it. He told me I was going to think it is a 10.5-grain Crosman Premier because it looks so much like one, but in fact it isn't.
Name?
The pellet is called Benjamin Match Grade. Really? Come on, Crosman, name this pellet! Everybody on the planet calls their pellets match grade; that's not a real name. Wake up, marketing department! Earn your keep.
And, once you do name the pellet, freeze the name and don't let it migrate to your other pellet lines. You had a dominant position in the pellet world for two decades with the Premier line. Now is your chance to dominate again.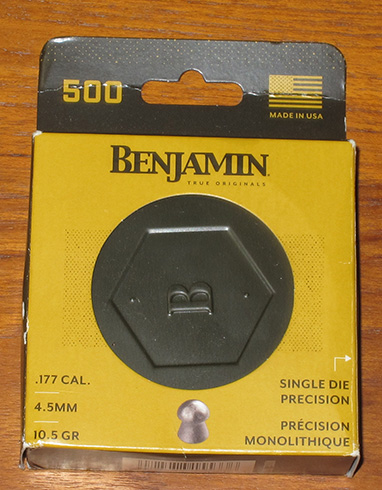 The new Benjamin pellet package.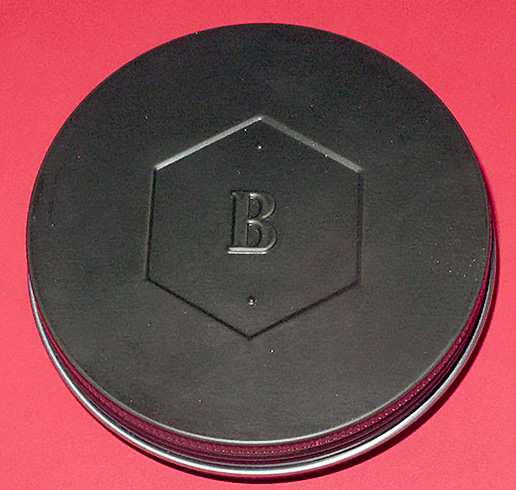 The tin is plain.
BB Pelletier can't leave things at that, so he's going to name it — at least until Crosman does. From this point until I hear different this pellet will be the Benjamin Bullseye. I like the initials — BB.
Come on, marketeers. You know the world calls your Benjamin Marauder rifle an M-rod and the discontinued Benjamin Discovery the Disco. I'm not telling you to do that, but give this pellet a NAME!
The tins
They came to me 500 per tin and they look all nice and new. Of course they are going to look that way because they are new.


The new Benjamin pellets come 500 per tin.
I asked Ed about the composition and he told me these are made from lead hardened with antimony. Yeah, so they're more than just lookalikes. But go back to yesterday's test and look at the huge difference in downrange performance.
No parting line
One place where they differ is in the parting line of the pellets. The parting line is that line where the two die halves come together to form the pellet. On the Premier 10.5s it is visible. On the Benjamin Bullseyes, not so much.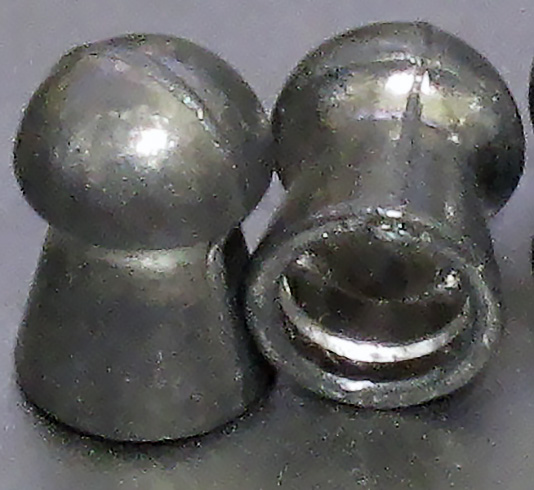 Enlarged many times and sharpened with Photoshop filters, the Premier pellet parting line can be seen.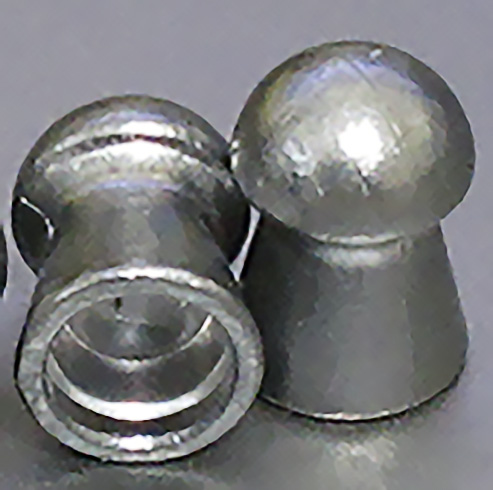 The parting line on the Benjamin Bullseye is next to invisible.
Proof of the pudding
And the proof of the pudding — is in the tasting! We have already seen one side-by-side comparison that showed a dramatic difference in accuracy between the Benjamin Bullseye and the Crosman Premier. And there are many more to come.
The Diana two forty has yet to be tested at 25 yards. It's also a .177, making it ideal for a test.
The HW 30S is another candidate, though for this test I believe I will scope the rifle, just to be as fair as possible. I haven't shot that rifle scoped yet, so that should prove to be fun.
I also have a new/old .177-caliber Beeman R7 that can be tested with both pellets. So there are many rifles I can use to test this new Benjamin Bullseye. I won't overwhelm you with the tests, either. I'll let some time pass between each test, but this new pellet is one I will watch.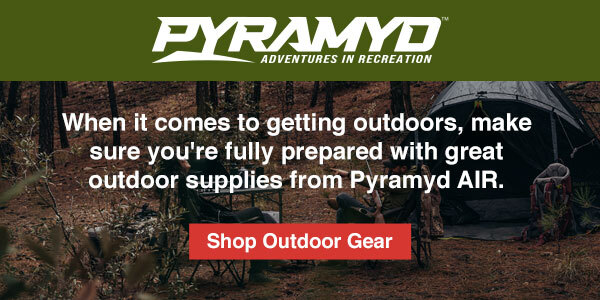 Other calibers
Were there other calibers of Crosman Premiers? Of course there will be other calibers of the Benjamin Bullseye.
Hard Air Magazine
There is an excellent review of this pellet at the Hard Air Magazine website. Stephen Archer goes into great depth explaining all the variables that he evaluated. His conclusion is this is a great new pellet. I concur. It is great and it is also new. And he has given a retail price of $19.99 for a tin of 500. I just hope Crosman will be able to maintain that price for awhile, given the cost of lead these days.
One thing Hard Air Magazine did test was the weight of the pellet. They observed an average weight of 10.48-grains. I would round that up to 10.5 grains because I don't like to fiddle with hundredths of a grain, of which there are 700,000 in one pound, avoirdupois. Sometimes we go one click past reasonable and wind up in the noise. That's why I round up when I report velocities and pellet weights.
When?
This new pellet will hit the market pretty soon, I think. Crosman says sometime in September, but your best bet would be to watch the Pyramyd AIR website.
Summary
We have a new pellet. And this one isn't some rebranded Asian job. This one is made by a company that has proven they know how to make pellets.
You readers always put caveats on things made in China, but let me tell you, China isn't alone in their battle with standards and quality. My hope is Crosman can maintain the line on this new batch of pellets, because I think they are on to something great.