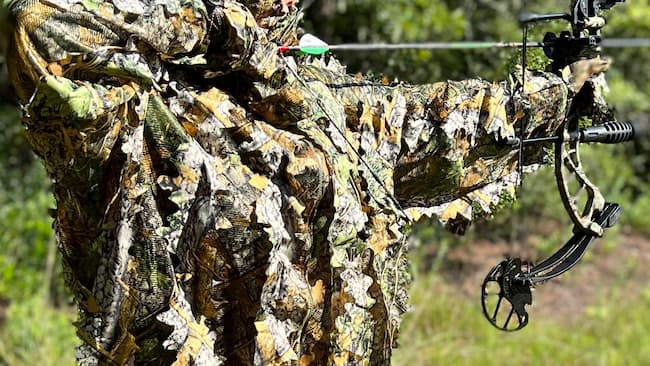 Taking the Risk
There are always risks when sending projectiles at any reputable speed down range. When firing a gun there are a few risks. One of them is the recoil, while some guns don't produce much, some may send an unaware shooter to the ground. Recoil is a small thing when on the other side of the coin there may be catastrophic failures that will give you more than a strong punch in the shoulder.
You, "But Bow Bully, what risks are there when shooting a bow?"
The most common risk is the forearm slap. I don't have any experience personally with this but, have been a witness to a fellow archer's misfortune. When the string in full draw has the capability of sending an arrow over 300 feet per second, you better believe if it catches a piece of you on the way by, it's going to leave a mark.
Watch That Forearm
There are other risks but, let's focus on this one for now. Have you ever been slapped? Not by your girlfriend, by your bow string! Maybe you were shooting a recurve bow like the Bear Super Grizzly when you got slapped.
Did you throw the bow down and say some choice words to it, like it was the bow's fault? Did you set it down gently, then fall to your knees while you looked up to the sky and cried aloud, WHY? WHY? While your salty tears streamed down your face? If so, why so dramatic, it'll heal.
It's Not Your Fault?
You can stop blaming your bow or the alignment of the stars, it's your fault. I understand, it's much easier to blame everything else and move on. Blaming others doesn't fix the problem. You can buy a new bow like the PSE Archery Stinger ATK Hunter and guess what? If you're still blaming the bow and didn't bother to find out the real problem, you'll probably get slapped again.
If you're willing to accept the correction that will allow you to sling the string on both the bows you now own without purple consequences, here it is.
Good Form Is Your Protection
It's all about form, I told you it was your fault. I'm watching you fasten your Trophy Ridge Ten Ring Release, grip the grip with your left hand, close the jaws of your release on the d-loop, with a push pull motion draw. Don't release yet.
Check yourself. Are you in a T stance? Great! Now take a look at your left arm or the one you are holding the grip with. Is your elbow locked out? It is? UH OH! Do not release! I repeat, do not release!
That's the problem, your forearm is in the line of fire! Unlock that elbow and allow a slight bend. Now that you know your problem, it's a good idea if you transfer "knowing" into an action and make the proper hold a habit!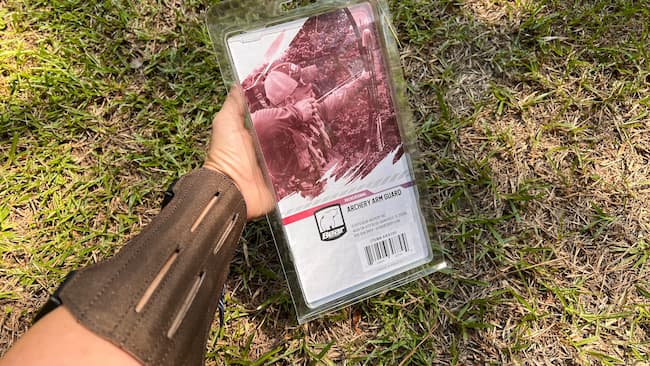 If you'd like to continue shooting traditional bows or compound bows without such great purple consequences, take my advice and don't lock your elbow. If you'd like to continue shooting traditional bows or compound bow but don't want to change your form, invest in protection for your arm like the Bear Archery Cordura Arm Guard. Maybe you're concerned you'll occasionally fall back into bad form, an easy solution is to invest in an arm guard.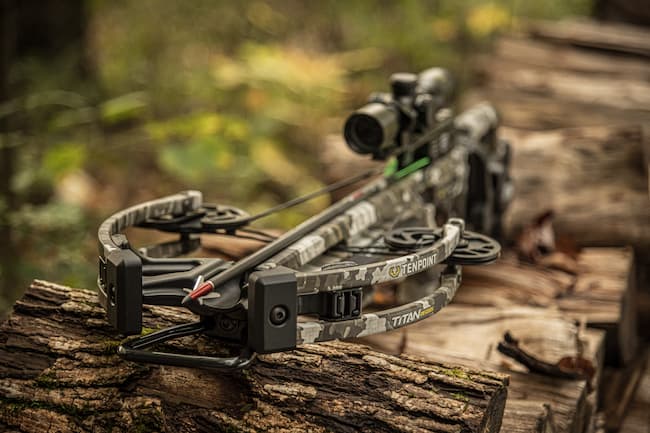 There's Always a Crossbow
Maybe the result of the slap is that you've sworn off all bows except crossbows because like the TenPoint Turbo S1 they don't require any part of you to be in front of the string to send the arrow flying, and that is comforting to you. You have that option and I won't judge you, at least not right now, not in front of everyone else.
Isn't it a wonderful thing to have so many options? Learn the problem and correct your issues, change the type of bow you shoot, or invest in protection for your vulnerable parts. Whatever you choose, get out there and sling the string!