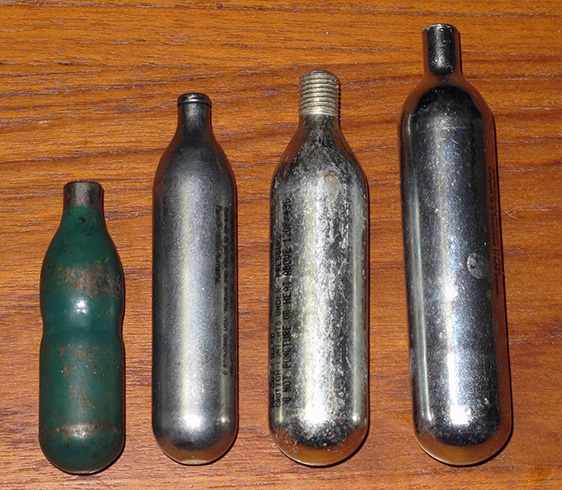 Common small CO2 capsules. Left to right — 8 gram, 12 gram, 16-gram and 20 gram.
This report covers:
1930s
I940s
1950s
Advancement gap!
Your thoughts?
Airgunners think they have cornered the market on CO2 cartridges, but actually the world doesn't know we even exist. Today I want to discuss CO2 cartridges and where we've come from, plus a little on where we have yet to go. I would tell you that the Crosman Fortify inspired this report, but the truth is, you readers inspired it. I almost couldn't get Part 3 of the Fortify report out fast enough because you were all talking about CO2 guns.
The picture above says a lot, but it doesn't say it all. The next one says more.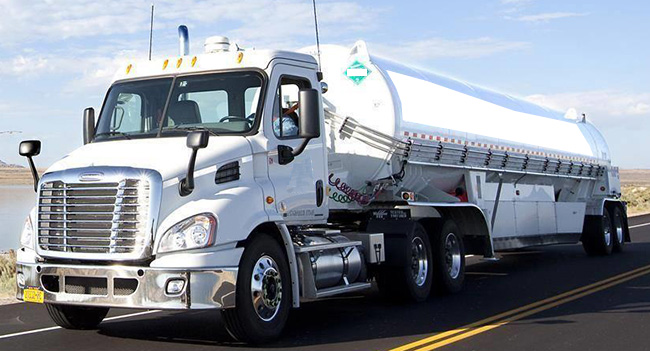 CO2 transport truck.
That truck transports CO2 from the manufacturer to locations where the gas is dispensed. It holds a lot more CO2 than a 12-gram capsule. But if this truck's output were somehow connected to a Crosman Fortify pistol, the velocity would remain the same. The pistol would get a lot more shots (no kidding!) but no change in power. And the point? The amount of CO2 only affects the number of shots — not the power of the gun! That said, let's look at some CO2 gun history.
1930s
CO2 use in guns dates back to the 1870s with the Giffard guns. But the first practical use of the gas was in the 1930s when Crosman tethered their model 117 repeating pellet rifles to large CO2 tanks so the rifles could be used in shooting galleries.
I940s
After World War II Crosman bought up many (tens of thousands?) 4-ounce (113.4-grams) CO2 tanks that were used to inflate large life rafts. They modified their multi-pump rifle to use the gas and attached a tank to the bottom of the action, giving hundreds of shots


Crosman model 101 CG (compressed gas) rifle. That tank held 4 ounces
This was viewed as an advance, since the rifle was no longer tethered to the gas supply. While shooters found it advantageous, shooting gallery operators found it dangerous because the rifles could now be fired in any direction.
1950s
In 1952 Crosman also converted their tethered model 117 rifle to the model 118 that was filled from a separate 10-ounce CO2 tank. Like the 101 CG rifle this one also freed the rifle from the tether, plus it didn't have the large tank hanging below the receiver. But they weren't alone. The Benjamin Air Rifle Company that was a separate company at that time also brought their model 250 CO2 pistol out in 1952. That one used an 8-gram soda siphon CO2 cartridge, making it free from tethers and also from bulk tanks. And the airgun race into CO2 cartridges was on!


The 8-gram soda siphon cartridge was the first CO2 cartridge on the market.
In 1956 Crosman brought out their model 150 CO2 pistol. It was a landmark advance because it held a 12-gram cartridge that has 50 percent more gas than the one with 8 grams. And by the way, though the Blue Book of Airguns says the cartridge has a 12.5-gram capacity, it's really just 12 grams.


The 12-gram CO2 cartridge came to market with the Crosman 150.
Advancement gap!
From 1956 until the 2004 the 12-gram cartridge was the most popular cartridge for airguns with the 8-gram still being offered but in models that were not as well-known. Then in 2004 Crosman brought out several AirSource models that used 88-gram cartridges. That kicked off another round of airgun creations that we are still seeing. But between 12-grams and 88-grams there has been no activity. That leaves a gap that hasn't been explored yet but could be.
While the 12-gram cartridge is probably the best for handguns, is it also best for rifles? Has anything been done to investigate this large middle-ground?


This Air Venturi cartridge holds 90 grams but the threads on the neck allow for a small variation in the capacity.
If you look at the two larger cartridges at the top of this report (16 gram and 20 gram) you'll see that they could be used in at least some airguns. Perhaps not air pistols but certainly some air rifles could hold them, and they offer much more capacity. That means more shots.
There are even larger cartridges that lie between the 20 and 88-gram size, so clever airgun designers need to at least consider them. Who knows, maybe they already have and didn't find anything worthwhile. All I'm saying is that on the consumer side, we aren't aware of anything that's been tried. This gives us food for thought.
Some of you readers may be ahead of me on this. For example, bicycle riders probably know about the tire inflators that use 16-gram cartridges. Homeowners may be aware of the Gallo flush system for air conditioning drain lines that take the 20 gram cartridges. So, it's not like these things are hidden.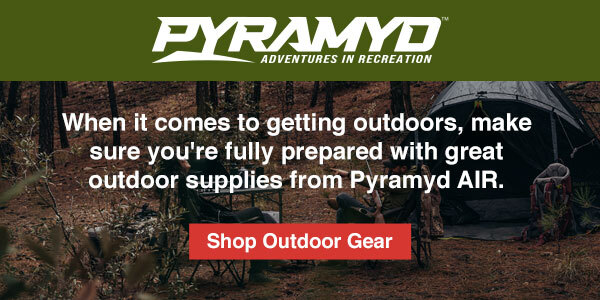 Your thoughts?
What do you think? Is the cartridge size gap an area that needs to be explored by airgun developers. If so — why? And if not, why not?