This report covers:
History of CO2 in airguns
History of the CO2 cartridge
The bottlecap cartridge
Welded cartridges are reliable
Big deal!
Bigger bottles
Can we use high-pressure air?
Summary
Today we will look at something that has powered airguns longer than breakbarrel pellet rifles have been in existence — CO2, and more specifically, CO2 cartridges.
History of CO2 in airguns
We know that Paul Giffard first produced air rifles and smoothbore guns in 1873 that were powered by carbonic gas, which is what CO2 was called back then. Obviously he was experimenting with the gas as a power source many years before that. So CO2 as a power source for guns probably goes back to the early 1860s, if not before. Why would Colt pay Giffard today's equivalent of a million dollars for the rights to use his system if it wasn't successful at that time?


Giffard rifle from the 1870s uses CO2 in a removable tank.
The Giffard used a removable tank that held gas for many shots. But that tank had to be returned to the factory to be refilled, and that was probably what killed the company. The same business plan has killed other CO2 gun companies since then.
Reader Cloud9 has resealed my Giffard and I will be reviewing it for you soon. But today we want to look at a different type of CO2 gun — one that uses disposable cartridges. We'll start with a common one — the 12-gram cartridge.
History of the CO2 cartridge
To the best of my knowledge the Benjamin Air Rifle company first used CO2 cartridges. Not CO2 gas — that was Giffard. CO2 CARTRIDGES. They began selling them in 1950, when the smoothbore model 250 BB gun first came out. All of Benjamin's early gas guns used an 8-gram CO2 cartridge that was borrowed from the seltzer bottle that was used to make carbonated water. They were called Sparklets when they were used and sold under the Benjamin name.
At the time they were the only game in town. You either used them, used a bulk-fill gas gun that a couple companies like Crosman made or you did without. Since CO2 wasn't that well known, despite 75 years of being on the market, it didn't matter. But in 1956 that changed when Crosman brought out the model 150 (.22 caliber ) and 157 (.177 caliber) pistols that used 12-gram CO2 cartridges. With 12 grams you get more gas for more shots. The projectile doesn't go faster regardless of how much gas the gun has. It's like the gas in a car. Put more in the car and it doesn't go any faster — just farther.
Crosman still calls them Powerlets, and in the past they said they said they contained 12.5 grams of liquid, which they did back in the day. Today 12 grams is all you encounter. So 12-gram and 12.5-gram — same, same.
The bottlecap cartridge
When Crosman started filling their own proprietary CO2 cartridges someone else had patented the welded cartridge seal and either Crosman didn't want to pay the fee to license that technology or it wasn't for sale at the time — so they used a "bottlecap" to seal their cartridges. A large percentage of cartridges with this seal leaked, giving rise to the fact that CO2 is hard to contain.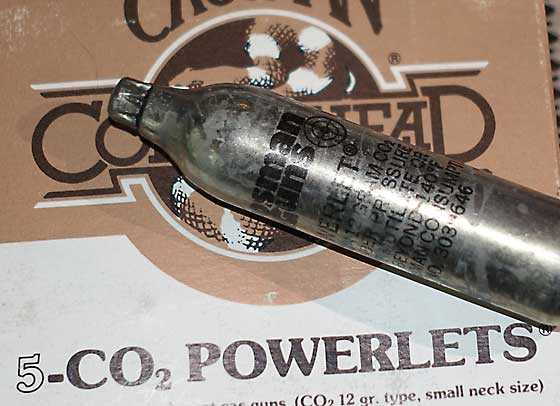 Here is the thousand-word picture. This box was made for sale in the 1970s. Notice the cartridge still has the crimped bottlecap closure that leaked so often. Also note the writing on the box says this cartridge holds 12 grams of CO2.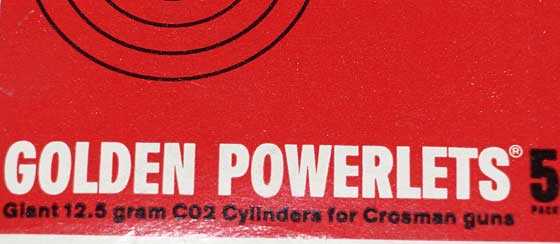 This box of Powerlets from the 1960s says the cartridges hold 12.5 grams of CO2. These are also sealed with bottlecaps.
Welded cartridges are reliable
Once the welded sealing patent expired Crosman was able to start making the kind of cartridges shown at the top of this report. They don't leak, but an entire generation of airgunners remember the bottlecaps from the '50s and '60s. Even today, these guys think that CO2 cartridges leak. Many of us know better, but leaking and CO2 were synonymous.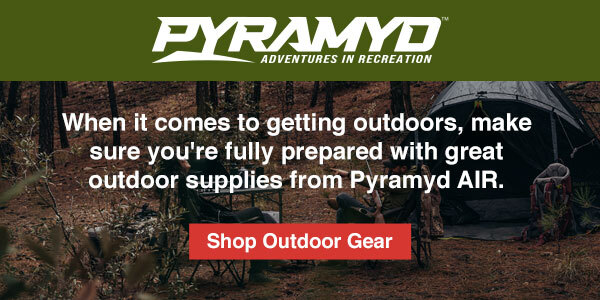 Big deal!
I should tell you all this. I visited Crosman's plant in New York state several times and toured their factory. The smallest items they produced — BBs and CO2 cartridges — required the largest machines to make. As I recall both lines were machines 40 feet long and 10-12 feet high! And the CO2 line had a huge tank of liquid CO2 outside the building (for safety in case of an explosion?), so that line was even longer than it looked inside. For reasons of propriety I was forbidden to photograph either line.
Bigger bottles
Of course we have the larger CO2 containers — the 88-91 gram ones. They are also disposable and so large that they drive a frugal airgunner crazy when it comes time to throw one away. I have several empty ones just sitting around in case I ever need to take a picture of one. Yet the picture I show below was borrowed from the Pyramyd AIR website. It's just hard to throw away such a large, useful-looking thing! Hoot mon!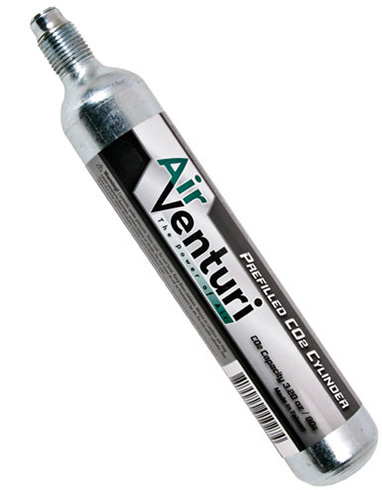 Larger CO2 cartridges come in 88-91-gram capacities.
And for THOSE there is an adaptor to allow removal from the gun, in case you finish shooting and there is still gas in the cartridge. It's not compatible with all guns that use the big cartridges, so check before you buy.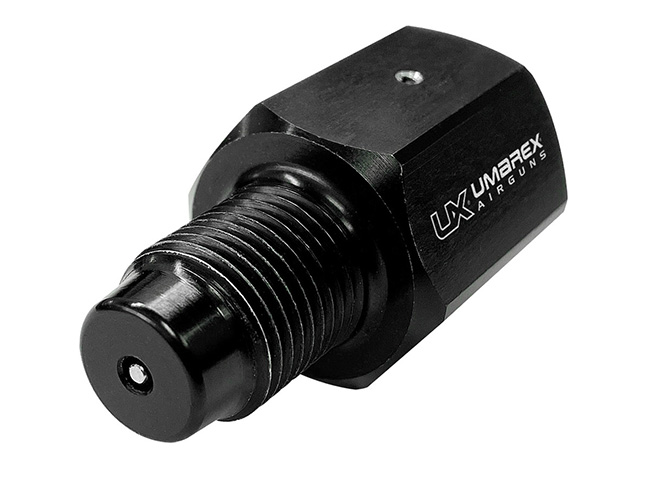 This adaptor works to allow you to shut off the flow of CO2 gas on some guns that use the large cartridges.
Can we use high-pressure air?
This question always comes up. Switching from CO2 to high(er) pressure air — 1,000 to 1,200 psi — will boost the velocity of any airgun by around 20 percent. Who doesn't want that?
Going back to the Giffard, there is a conversion cylinder made that allows that. It boosts the gun's muzzle energy from about 55 foot-pounds to over 100. But what about the smaller cartridges? Is there an adaptor for them?
Years ago I bought a UK "conversion kit" that allowed the use of high pressure air in a gun made to take 12-gram cartridges. It didn't work. Save your money, because it simply does not work. Yes, a bulk-fill gun like a Giffard can sometimes be converted to use high pressure air, but only when the entire valve is inside the screw-on tank. When high-pressure air has to work with a conventional CO2 valve it should work if the air pressure is low enough, but I don't know of one.
Summary
The CO2 cartridge has a long and rich history in the airgun world. Today was a refresher course for all of us on where we have been and what we have done.