Page 2 - Air Venturi EC-3000 Compressor by Reviews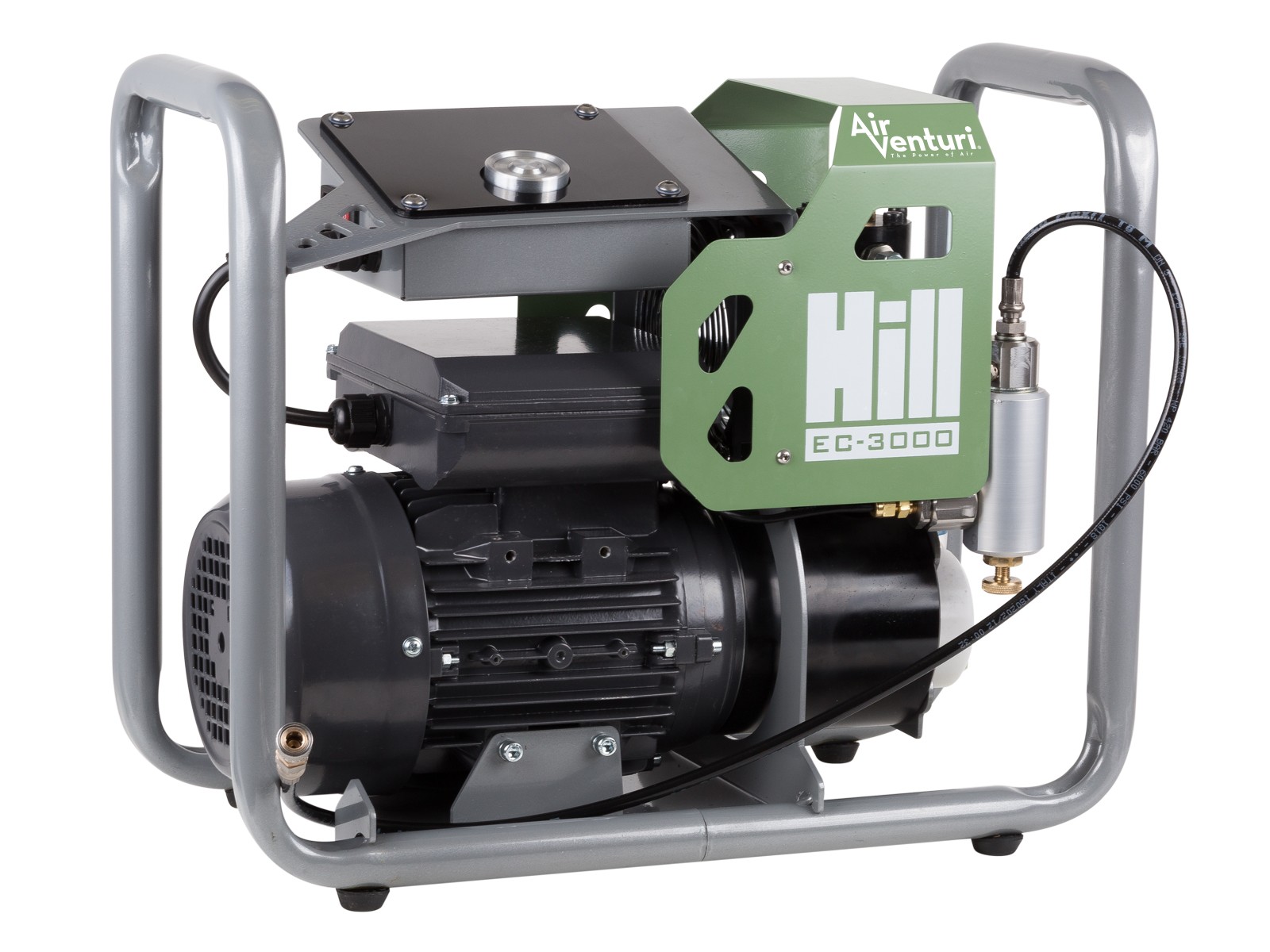 Average Customer Review
4.5
(58 reviews)
Add to Cart
Only 2 left in stock
Create an online review   and share your thoughts with other customers
The most helpful favorable review
2 of 2 people found the following review helpful:
By Wendell from USA on 2020-07-15 12:50:06
Things I liked:
This is a well built and engineered compressor. I'm overwhelmed about the computer control panel, if you get it to warm , it will shut down for cooling at 75 degrees and back to pumping at 65 degrees. It's really quiet during running and love the fact it has two individual tanks for lubricants, crank oil and silicone lube for the pump. I'm simply blown away at such an affordable piece of quality engineering.
Things I would have changed:
Put an additional line filter on it.
What others should know:
I put the Air Venturi stainless filer on my fill line just for insurance not to pass any particles into my guns. Keep the control panel on top covered as to protect it when not in use. Make sure to keep a visual on lube levels at all times before starting. Keep extra lubricant on hand.
The most helpful critical review
0 of 0 people found the following review helpful:
By Kris from USA on 2021-01-10 16:45:26
Things I liked:
NOT TOO IMPRESSED!!!! Received the first one in late Oct. did not even get an hour of run time on it before air was coming out of the piston head and would not allow any pressure to be built up, I have my suspicions that it was a refurbished unit due to the fact that there were oil stains in the bottom of the box underneath the two reservoir tanks. And top of the reservoirs felt as if there was some residual lubricant on them. I returned it for an exchange hoping it was just a fluke. Received the replacement almost a month later as they were out of stock and had to wait for them to come in. The replacement did slightly better logging in just over an hour of run time before the exact same problem occurred, I will try one more exchange, if the 3rd unit fails again i will try another brand. I figured for the extra $ compared to a nomad or other similar unit it would be better built. So far I was wrong. Hoping maybe the 3rd time will be the charm.
Things I would have changed:
For that kind of money I would expect a bit more reliability, especially from a Hill product, I have had a Hill hand pump for a while and never had any problems with it at all, I guess i was counting on that Hill name to be one of those "get what you pay for" scenarios. Needless to say so far i am left disappointed and frustrated. I don't think I could recommend this product at this time...
What others should know:
Pyramyd Air customer service is second to none and has been great to work with trying to resolve this issue.