Hawke 4-16x44 AO Vantage SF Reviews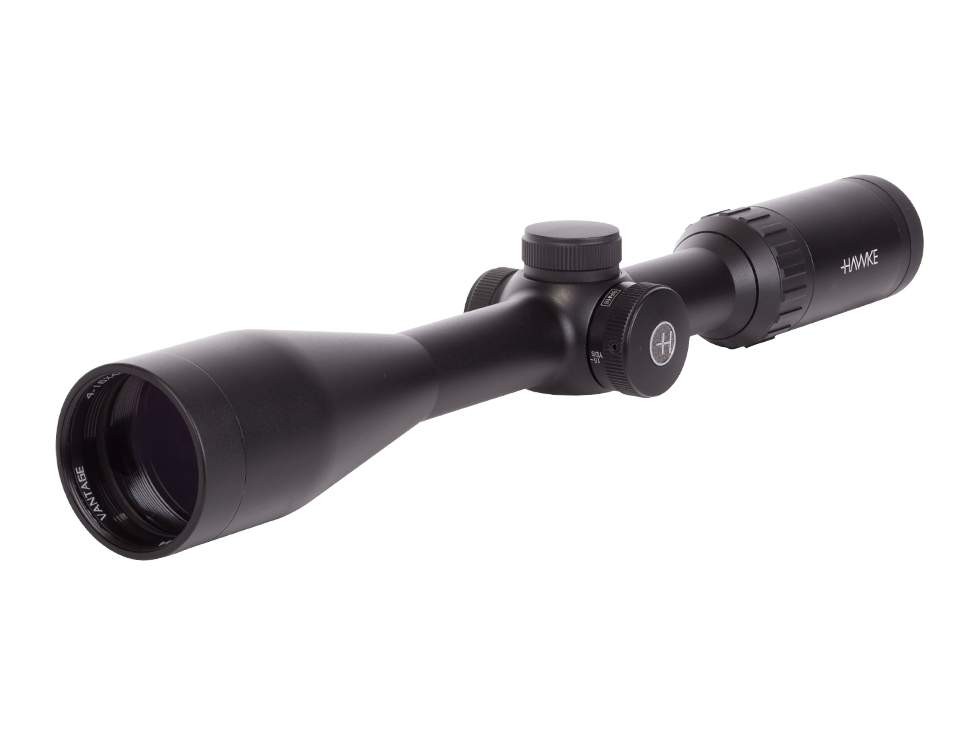 Hawke Sport Optics Hawke 4-16x44 AO Review
4.5
(28 reviews)
Create an online review   and share your thoughts with other customers
The most helpful favorable review
1 of 1 people found the following review helpful:
5.0 5.0
5.0 5.0
By John from USA on 2013-12-09 10:06:52
Things I liked:
The construction is solid and well made. The optics are clear and bright and the click adjustments give you repeatable settings. This is a side focus scope.I'm fond of and much prefer them to having to reach around the bell front for paralax and focus.
What others should know:
The reticle has half mil-dots indications. While very fine,these are clear,readable and useful for precise aiming especially when using them on an air rifle with their low velocities (compared to standard rifle calibers)while shooting at small targets. The use of the Mil-dot allows you to use the dots for elevation and windage corrections (holdover)at known distances without having to make the minute of angle corrections on the fly. (Which is why they are so popular.) The half mil-dots obviate the need for 1/8th minute adjustments (again, you need to practice at known distances.) I now have three Hawke scopes and find them to be an EXCELLENT value for their price.
The most helpful critical review
0 of 1 people found the following review helpful:
1.0 1.0
1.0 1.0
By Water Rat from USA on 2015-04-02 16:40:05
Things I liked:
Smooth adjustments and the 1/2 mil dot
Things I would have changed:
This is most likely THE worst scope I have ever owned. At anything over 8X it is extremely sensitive to your eye position almost to the point of not being usable. I have been shooting since age 13 and I am now 46 so I have had lots of experience with optics and I know its mounted and adjusted correctly. I have missed lots of shot opportunity's at pest because I was trying to find just the right spot to look through the scope. I would have sent it back to Pyramyd Air for replacement in the 1st 30 days but I had some problems with the Benjamin Discovery that this scope was bought for and didn't even get to try this scope out until it was past 30 days.
What others should know:
If in doubt send it back,don't get stuck like me.