Beretta 92A1 Full-Auto Reviews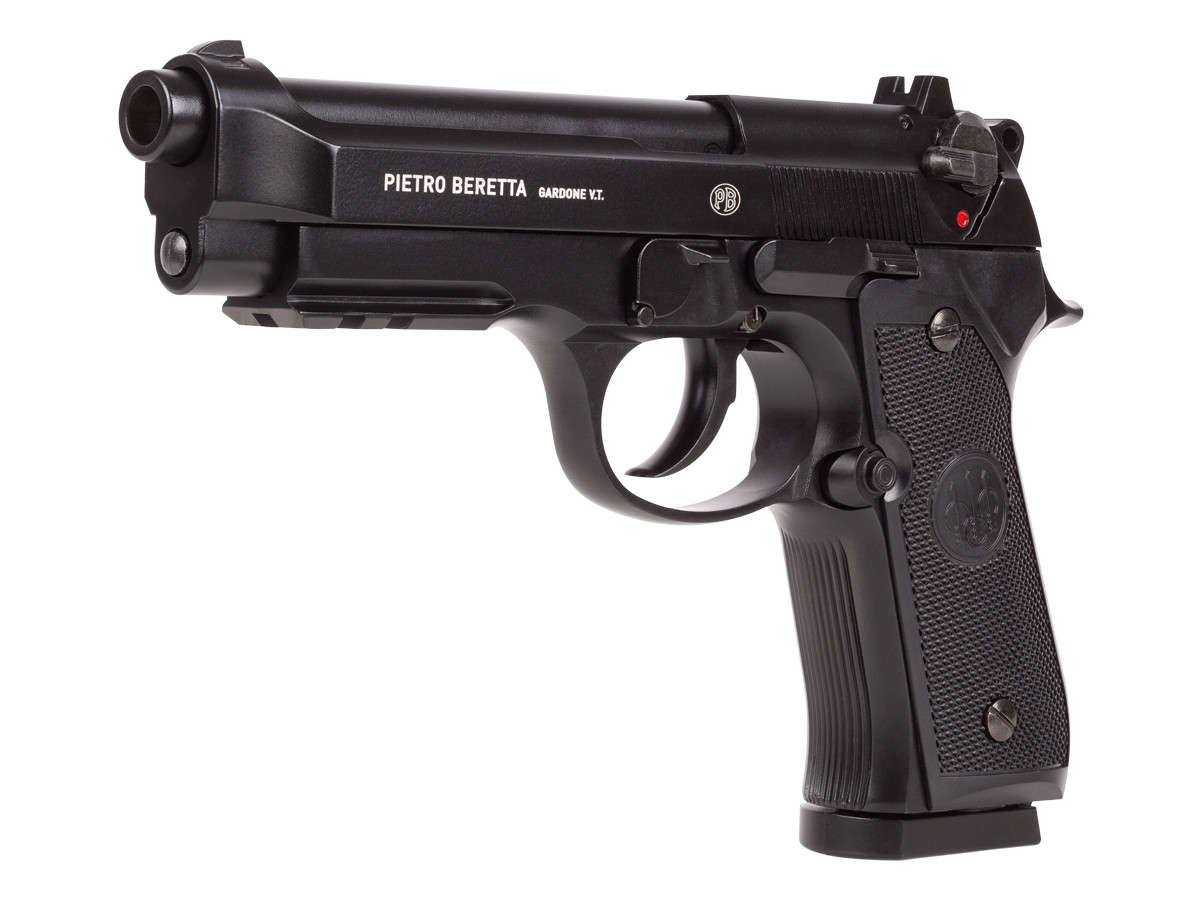 Average Customer Review
4.5
(135 reviews)
Create an online review   and share your thoughts with other customers
The most helpful favorable review
3 of 3 people found the following review helpful:
By Christian from USA on 2016-10-30 15:28:25
Things I liked:
Everything. Best replica airgun I've ever owned. Full-auto is just icing on the cake. Excellent machining, weight, feel. Operates identical to the real steel with drop out magazine, slide lock on last round, and double action. Only difference is the tiny select fire switch on the right side. If you only own one airgun, or are purchasing a gift and realism/finish/excitement are a factor- this is your gun. It's also a great gun to teach firearm safety because it operates and feel just like the real steel.
Things I would have changed:
It'd be nice if they offered a few different finishes, just so I'd have an excuse to buy them all.
What others should know:
Get an extra mag. The mag loads from the bottom- you have to lock the magazine feeder spring (use the included hex wrench to push it down, or break your finger nails), and then bbs go in a little hole right above the feeder. Don't load from the top like I did at first- was very difficult. Also, Umarex sells wooden grips for the 92F (they sell them here on Pyramyd). They will NOT fit this gun. which is too bad. It is such a good looking gun.
The most helpful critical review
0 of 0 people found the following review helpful:
By Jose on 2022-04-30 01:18:32
Things I liked:
Good luck and feel of the handgun
Things I would have changed:
The build quality is terrible. After about 4 CO2 cartridges it started automatically going into Auto fire. As soon as I put a new clip it would empty the clip immediately without me pulling the trigger. Extremely dangerous. The sites are off about two and a half inches. Impossible to adjust. I was glad that I was alone when it started doing the crazy misfire.
What others should know:
I have many replica handguns. This one is extremely dangerous and you should stay away from it. I wish to state again that the build quality is terrible and this gun is extremely dangerous. I was so shocked and disappointed by this handgun that I just immediately took it apart and threw it away. So please do yourself a favor and stay away from this gun. I was extremely disappointed by Umarex. And if I was pyramid Air I would not carry this gun.