Crosman 1322 Black Reviews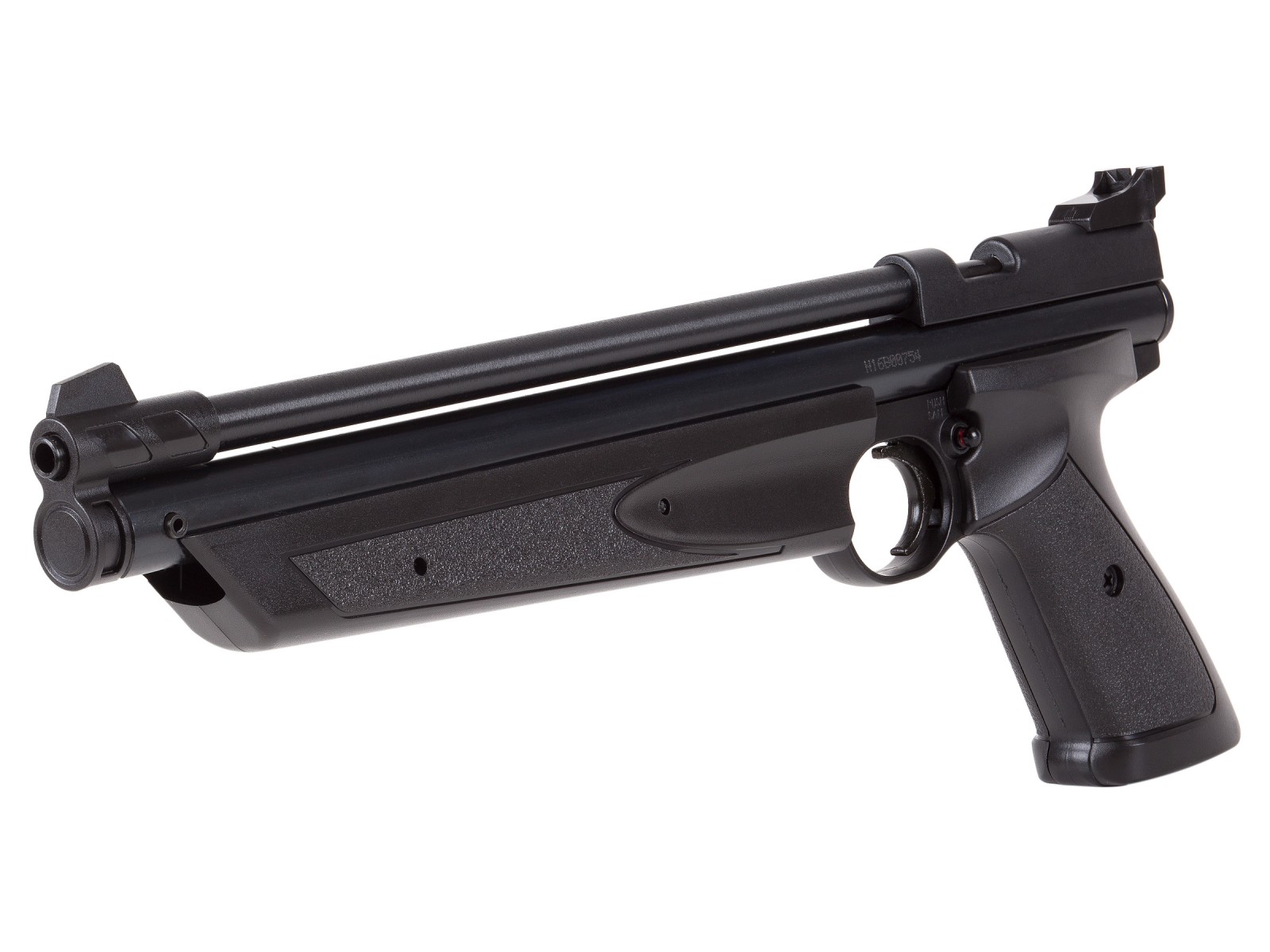 Average Customer Review
4.5
(157 reviews)
Create an online review   and share your thoughts with other customers
The most helpful favorable review
3 of 3 people found the following review helpful:
By James from USA on 2012-04-08 09:11:57
Things I liked:
Everything. Still looking for that 'just right' ammo, but thats half the fun of shooting this thing so far.
Things I would have changed:
Nothing that I can think of.
What others should know:
Great bang for the buck out of this unit.
The most helpful critical review
1 of 2 people found the following review helpful:
By pat from USA on 2014-03-04 10:53:33
Things I liked:
Wonderful balance and feel--like the 1377(.177 cal) I shot for years. The .22 is much quieter at 8 pumps than the .77 cal at 10 pumps. I've been target shooting at 10 yards and am happy with the groups and figure I can make them even better with practice. I haven't had a chance to shoot at 20-30 yards and am hoping the performance is the same. Not a bad value if you're not worried about the accuracy of the sights.
Things I would have changed:
Open sights are simple/cheap (metal screw into plastic base which tells you don't over-tighten or adjust frequently or you'll strip the plastic). That would be fine if the sights enabled adequate adjustments for accuracy. In my case, I maxed out on the possible elevation and windage adjustments and my groups were still 9" high and 9" to the right of the bulls eye at 10 yards. Sorta takes the fun out of shooting when you have to aim low and to the left of the target in the hope of hitting it.
What others should know:
The add-on options PyramydAir sells to fix the sight problem seem less than perfect to me (the product reviews on the website suggest the fixes may not work) and they wind up equal to the cost of the gun itself. I'm going to try to "file and glue" home-made fixes to see if I can get the sights adjusted. Goofy way to "fix" the problem but I suspect when you don't pay much for a gun there are going to be problems.