FX Airguns Impact M3 Reviews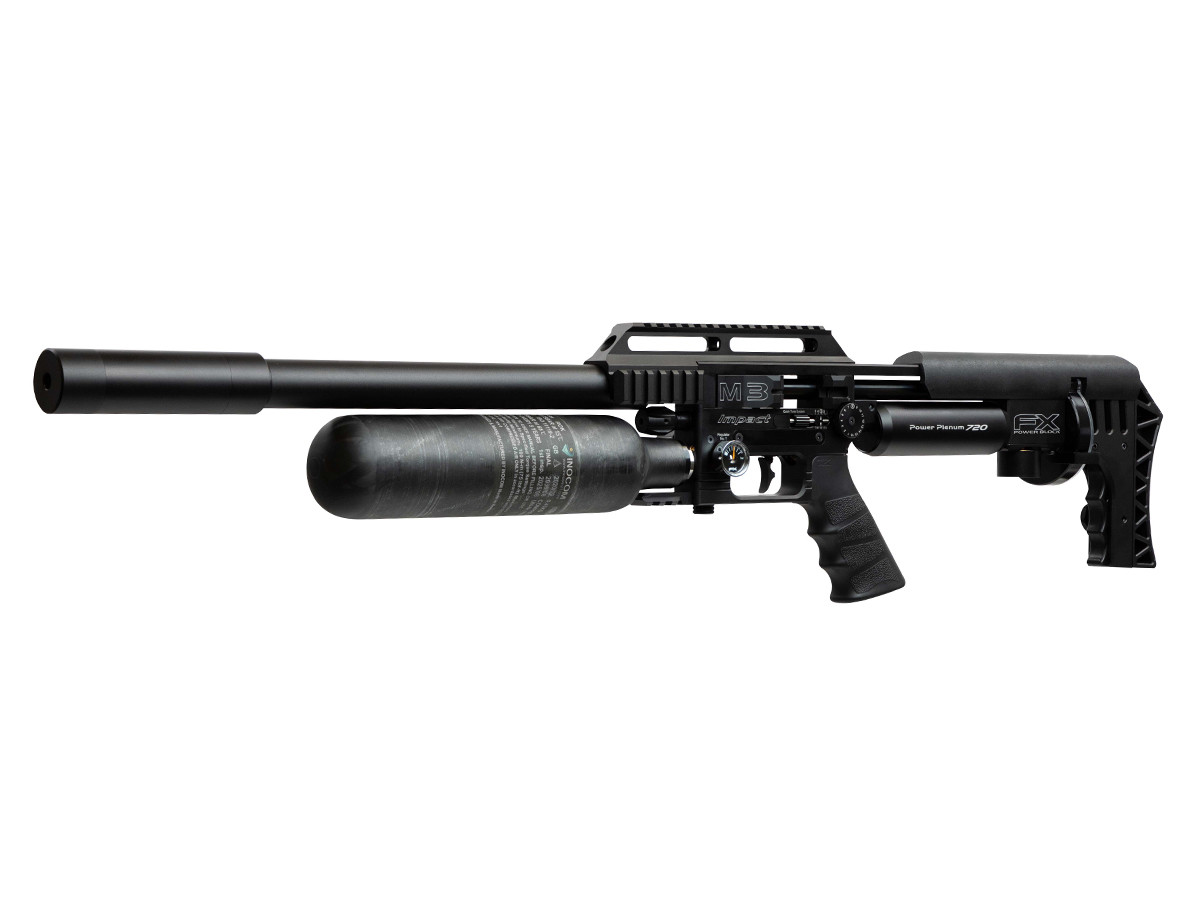 Average Customer Review
4.5
(52 reviews)
Create an online review   and share your thoughts with other customers
The most helpful favorable review
3 of 3 people found the following review helpful:
By Tim from USA on 2019-02-11 22:48:47
Things I liked:
Tire of your old pcp that shoots good one day then like crap the next, just get this solve the accuracy problem. Yes this is very expensive but is absolutely a tack driver to say the least! Shooting JSB 18.1g from a rest 50 yards i can put them in less than a dime, and at 100 yards in a crosman premier pellet tin. With over 10,000 rounds it still impresses me every time i shoot it and functions as it did the first day i got it home!!!
Things I would have changed:
Stronger or redesigned cockin block pin and linkage, adjustable cheepiece, butt pad options, optional height picatinny scope rail, larger fill port,
What others should know:
Be careful with the cocking mechanism if its hard to cock dont force it, most likely it is the pellet probe hanging on the magazine if it is forced the cocking block pin will break! The sideshot large capacity magazine is a must have!!
The most helpful critical review
0 of 0 people found the following review helpful:
By Michael from USA on 2021-01-18 15:07:29
Things I liked:
Nothing
Things I would have changed:
Better gun inspections..
What others should know:
This gun after waiting for it came to me broken right out the box not holding any air. For a gun thats over a $2,000 price tag shouldnt come to me like that. After contacting fx support for a fix after a month still no phone call not even a email from them. They lost the reputation in my books same from a few of my friends that was going to buy a few guns from them. Now they looking elsewhere. I have a few pcps that cost no more then $500 that has never gave me any issues even after 3+ years continue use. Take it for a grain of salt if you want to but you can spend half that and get a good quality gun without a over priced price tag for the FX name.