Hatsan 135 QE Vortex Reviews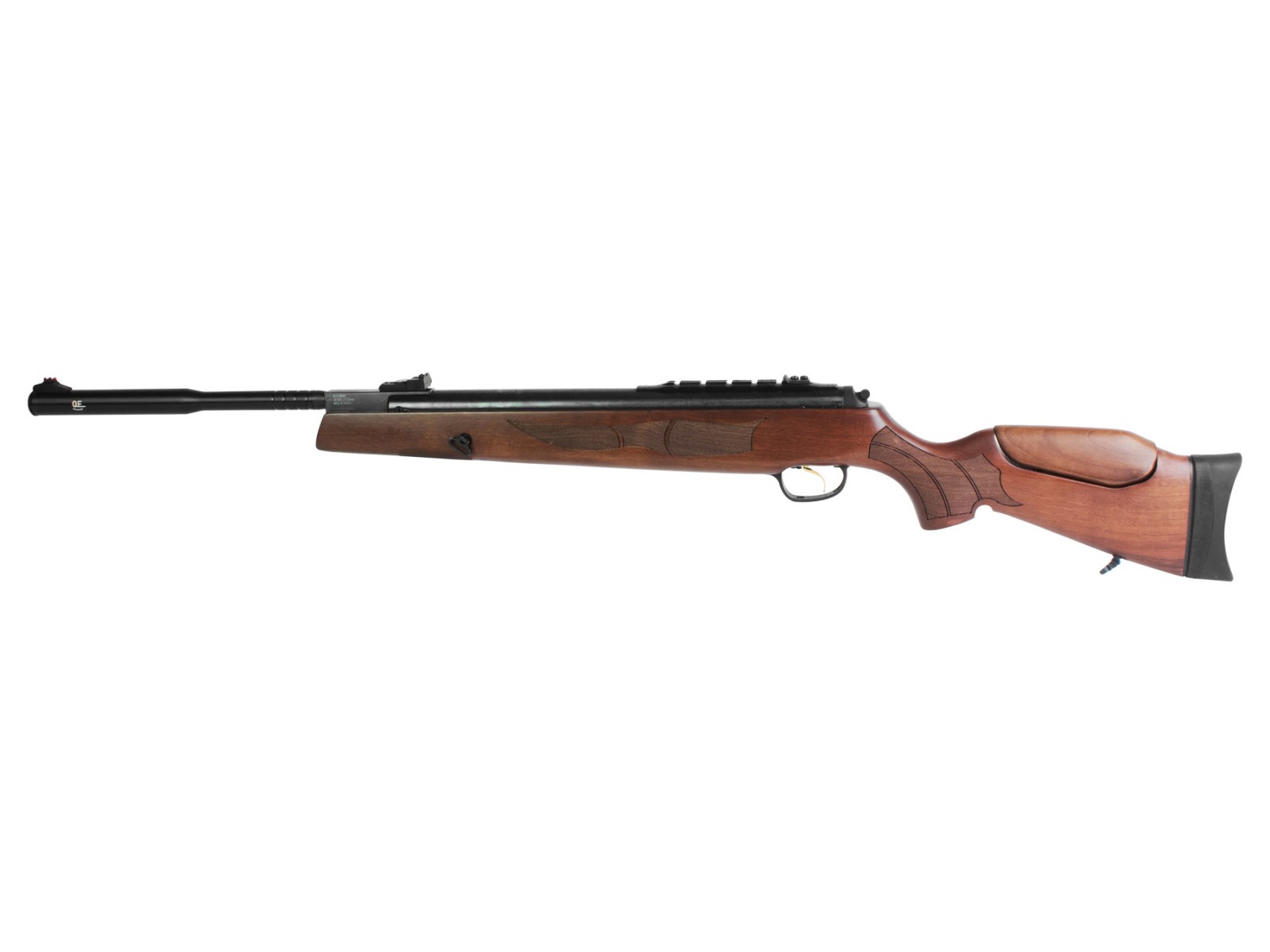 Average Customer Review
4.5
(179 reviews)
Create an online review   and share your thoughts with other customers
The most helpful favorable review
3 of 4 people found the following review helpful:
By Thomas from USA on 2017-05-04 17:40:57
Things I liked:
I bought the 135 Hatsan in .25 caliber over the .30 caliber for a couple of reasons. 1) Ammo is considerably cheaper so you can shoot more of it, not to mention there's more variety of pellets to shoot. 2) It reaches out futher with less bullet drop. The .30 caliber is great at 25 yards, but at 50 yards it drops 6 inches or more. Not so with the .25 cal. Can get clean kills out to 50 yards with much more predictable ballistics. Here's another reason to get the .25 caliber: bullet expansion! Using H & N Hollow Points it expanded to .40 caliber! Speed kills and does wicked things in regard to bullet deformation. Having said that, I also tried the 17 grain .25 cal GTO and got 100 feet per second more than the 750 fps advertised. It didn't expand much but penetration was far superior, plus you get more distance. Overall this is an impressive gun . . . very fun to shoot. I don't plan to scope it . . . open sights work great. I really love this gun.
Things I would have changed:
Not much. The gun is a hefty beast but at least you can sling it. Carrying it on a hunt without a sling would be a buzz kill.
What others should know:
Wish I could show you pictures of the bullet expansion I got with the hollow points. When you shoot different types of ammo expect the point of aim to change. For instance, after sighting the gun in, the GTO pellets shot 1 inch lower than the H & N Hollow Points, but they all grouped well. The point is before going on a hunt, in deference to the animals you shoot, know where the particular pellets will group. I still haven't tried all the pellets I own, but the GTOs and H&N HP are my go-to bullets. There's no doubt in my mind a GTO bullet fired from this gun would take down a hog (hit behind the ear) or small deer inside of 30 yards. For a break barrel that's pretty exciting.
The most helpful critical review
0 of 0 people found the following review helpful:
By David from USA on 2021-10-31 13:05:20
Things I liked:
the power and even then its not that good, the gamo magnum in .22 caliber shooys faster and retains more fpe at range, maybe i got a lemon, 650 fps with 20 grain pellets, go figure
Things I would have changed:
improve quality control and checks my gun arrived half broken as well as smothered in oil and after MAYBE a 1000 shots i cant get it to group at all with any ammo. artillery hold and many other holds have confirmed this suspition
What others should know:
i bought this gun waaaaaaaaay back but never left a review, i was a kid and i was too excited and never sent it back but now a bity older i shoulkd have sent that hunk o junk back, dont buy from hatsan, spend a little more money and go for a company that cares about what they put out