Hatsan Hydra Walnut Reviews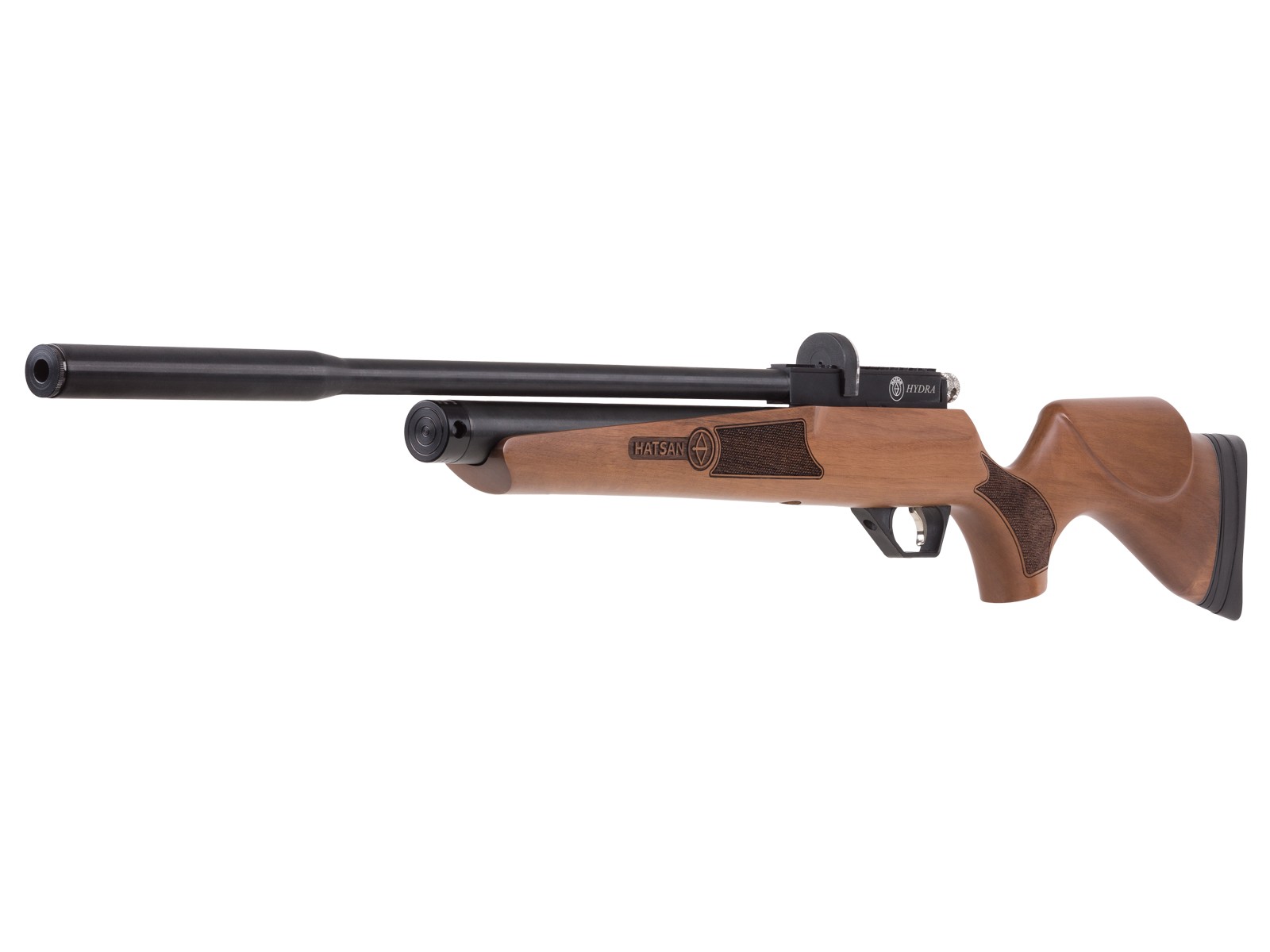 Average Customer Review
4.0
(10 reviews)
Create an online review   and share your thoughts with other customers
The most helpful favorable review
0 of 0 people found the following review helpful:
By sweet from USA on 2020-11-10 09:48:47
Things I liked:
I really like the looks and the weight of the gun
Things I would have changed:
I don't know of anything right now
What others should know:
My Hatsan Hydra has the 22 barrel and Im gping to get the 25,but with the 22 I can get a good 24 shots out of it and at 20 to 35 yards and 12 shots I Can cover with a penny and at 50 12 shots can cover With a quarter It is a very nice gun.
The most helpful critical review
0 of 0 people found the following review helpful:
By Joe from USA on 2022-01-28 10:21:33
Things I liked:
I am new to pcp but not new to break barrels. I liked the traditional design of the stock and polished bolt
Things I would have changed:
Everything! The stock was nice visually but the cheek piece is less than desirable bolt is stiff as others have stated not a huge deal though. I gave one star on accuracy even though I never got to shoot (showed up with zero pressure)because of the horrible barrel read below Im very disappointed in the used damaged rifle I received. if it wasnt for not holding air I may have kept it and just complained about it. And I dont want to hear cycle the bolt and fill it a few times and shock it with pressure blah blah blah NO if you order a supposed new product it should be just that! It should function and work as described or change your description on your site to include you must first molest the product before the product can be used.
What others should know:
I ordered the hydra based on positive reviews and the visual appeal. However! Let me help you make no mistake. First off it showed up and appeared to have been an opened box item, the cap that protects the polished bolt handle was floating in the box and the bolt was scratched, the fill port bluing or paint whatever, is chipped. The rifle also showed up empty with no air. Borrowed a friends pump and over night from 1800 psi to 0 (as I am still waiting on the rest of my order. If you look at the pictures the muzzle seems to be perfectly parallel to the air cylinder, let me tell you this one is not. The muzzle touches the cylinder and subsequently as the rifle is shouldered emits a tuning fork note every time and that brings me to this horrible barrel that floats left to right up and down. If the barrel is lightly touched it changes the trajectory by just mm but down range you know that mm will turn into feet off target. I am pretty disappointed with my first ever order with pyramid air.