Umarex M3 Grease Gun Reviews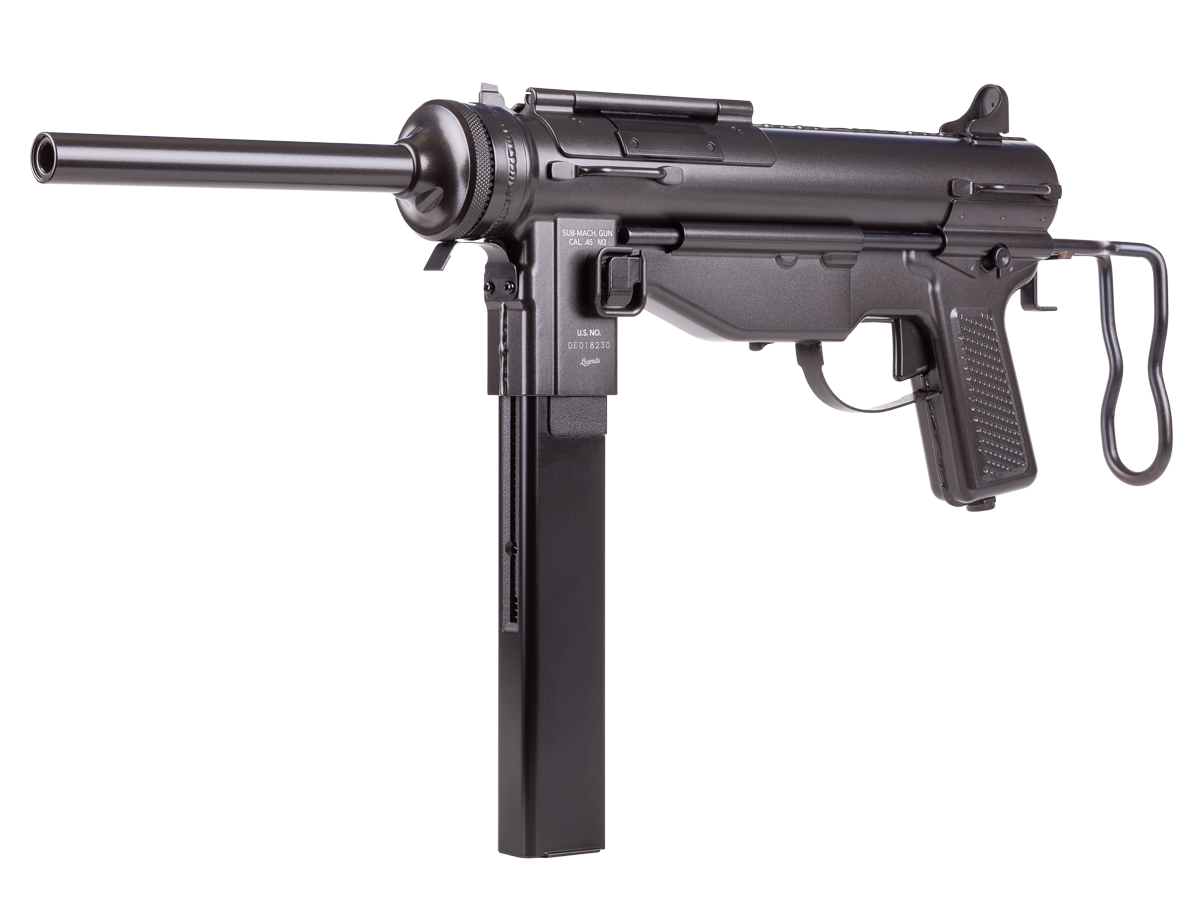 Average Customer Review
4.5
(29 reviews)
Create an online review   and share your thoughts with other customers
The most helpful favorable review
1 of 1 people found the following review helpful:
5.0 5.0
5.0 5.0
4.0 4.0
By Jeffrey from USA on 2022-11-25 23:24:25
Things I liked:
IT FINALLY ARRIVED! I had suggested that this be added to the "Legends" line-up about 3 years ago. (Obviously, Pyramyd listened. THANK YOU!!) Pyramyd offered preordering back in Oct 2021 and I jumped on the opportunity. I recieved it today, and am 100% satisfied with the wait and item! It is all of what one would expect, and more. In my chrono testing, it performed as spec'd out, and I had no issues with it at all. Accuracy is pretty good at 25ft (2 inch pattern), but I'm pretty sure that's the shooter's fault. Not the manufacturer. I used 4 "Full" mags (60 rds) on semi before performance drop is noticed, and just over 3 1/2 mags on all full auto. I could probably get more out of full auto if I let the co2 cartridges defrost a bit between bursts. Thanks Pyramyd for working with Umarex on this. It was well worth the wait.
Things I would have changed:
Eyelets for the sling could be screwed on like the originals instead of spot welded. (TRIVIAL.)
What others should know:
Although this fine piece is advertised as am "M3", it is actually a replica of an "M3A1". The M3 had a charging handle on the right side, and the ejection port door was smaller. This version as the M3A1 has the larger ejection port door and does not have the charging handle carried over from the original M3. Not a complaint on my part by any means. I'll keep it and enjoy it just as it is. Just a FYI for all.
The most helpful critical review
0 of 0 people found the following review helpful:
1.0 1.0
1.0 1.0
1.0 1.0
By Mark Woods on 2023-11-27 12:23:06
Things I liked:
Shipping was fast
Things I would have changed:
Get one that functioned properly
What others should know:
Outer CO2 cartridge would not puncture. Had to send it back