by Tom Gaylord
Writing as B.B. Pelletier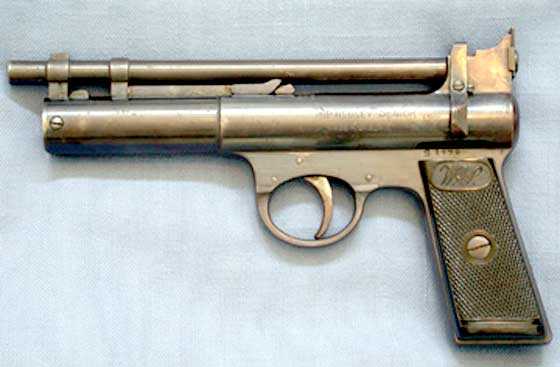 Webley Senior straight grip air pistol.
This report covers:
Pictures
Start
Remove the end cap
Remove the piston
The piston
What now?
Summary
Today we look inside the Webley Senior air pistol. Let's get to it!
Pictures
There are a lot of pictures in this report and I didn't spend much time cleaning them up. They show the details that are important, plus there was one unexpected lesson in photography you will soon see.
Start
We start with the pistol uncocked and unloaded. I first photographed it on a black background that made the dark black gun appear to be silver. So for the first photo of the pistol, I jaid it on a white paper towel, which got it looking dark again.