by Tom Gaylord, a.k.a. B.B. Pelletier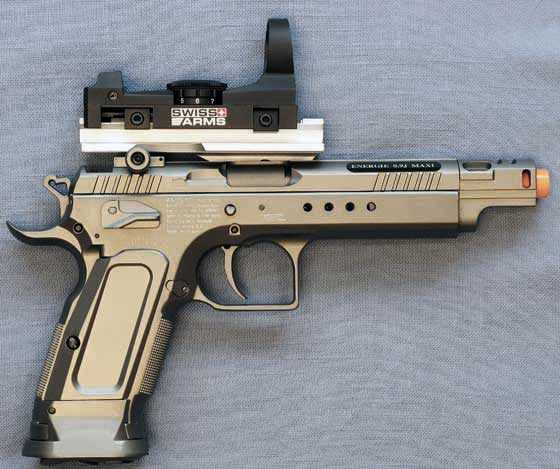 The Tanfoglio Gold Custom Eric Grauffel pistol is a competition airsoft gun in a box!
Today is the day we adjust the BAXS in the Tanfoglio Gold Custom CO2 blowback airsoft kit gun to see how it affects the gun's ablity to group. Remember, the BAXS is another form of hop-up, which is the generic name for a rubber bumper that puts a backspin on the airsoft BB as it exits the bore. That causes the BB to fly straighter and farther than it would if it were not spinning, or if it were allowed to spin randomly.
So, the first thing to do is to get to the BAXS adjustment wheel, which is located deep inside the gun's slide. The gun must be partially disassembled, and therein lies a problem. The manual is poorly written and illustrated with confusing small photos that don't depict what you actually must do.