by Tom Gaylord
Writing as B.B. Pelletier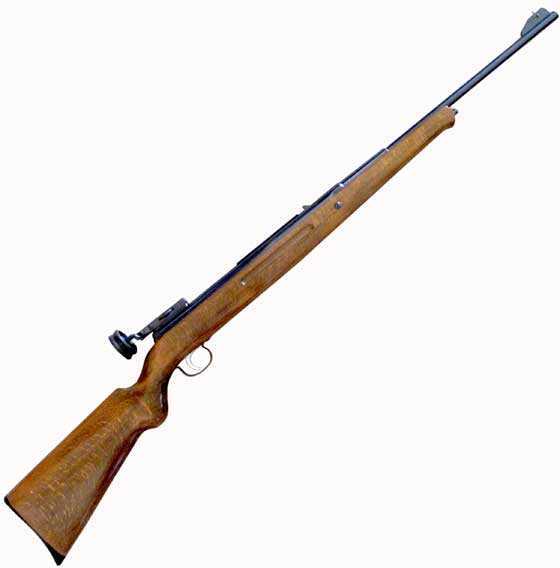 Diana model 50 underlever.
Part 1
Part 2
Part 3
Part 4
Part 5
This report covers:
The test
Sight in
RWS Superdomes
The trigger
RWS Supermags
Feel of firing|
RWS Hobbys
Why shoot only RWS pellets?
H&N Baracuda 4.50 mm head
Discussion
Summary
Today I shoot the Diana model 50 underlever with sporting sights from 25 yards. Let's see what she'll do!
The test
I shot indoors from 25 yards off a sandbag rest. I used the artillery hold with the rifle rested on my off hand, about 8-9 inches forward of the triggerguard. The Diana 50 is an underlever, and that steel cocking mechanism makes it heavy up front, so this is the most comfortable way to stabilize it. I shot 10-shot groups at 10-meter pistol targets. 
Sight in
Because I moved the rear sight forward for this test, I had to sight in the rifle again. The first shot was from 12 feet and impacted at the top of my front sight, so I called it good and backed up to 25 yards. I knew the shots would hit higher from back there, but since the first shot hit at 6 o'clock on the bull and this was a pistol target, I reckoned there was plenty of room. read more