by Tom Gaylord
Writing as B.B. Pelletier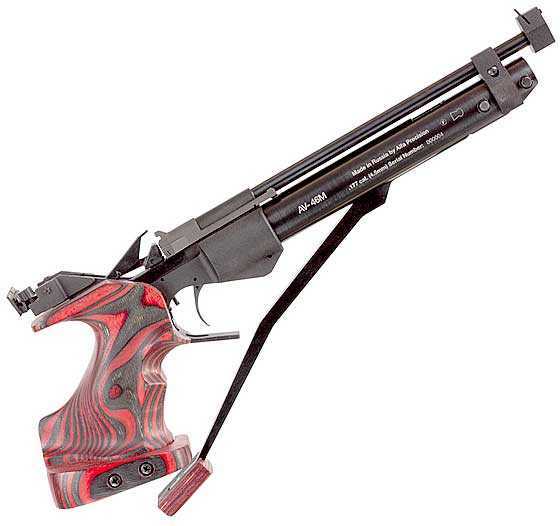 The AV-46M target air pistol is a reincarnation of the IZH 46M for the American market.
This report covers:
It's here!
Alfa Precision
Air Venturi
The pistol
Dry-fire
Easy to pump
Happy, happy
But wait….!
Sights
Weight
Owner's manual
The price
Summary
It's here!
This is the pistol many of you have been clamoring for, for years. It's the IZH 46M match pistol. Only it isn't from IZH anymore. Air Venturi has negotiated the construction and purchase of this iconic AV 46-M target air pistol from Alfa Precision, a non-military Russian barrelmaker. That means it is legal to import it into the US. They are available for sale right now!
Alfa Precision
Some airgunners are already aware of Alfa Precision. They are sort of the Russian equivalent of Lothar Walther — and I'm sure I will hear about that remark! Alfa Precision makes hammer-forged firearm and airgun barrels that have shown surprising levels of accuracy. They also know and understand airguns. These are all good things! read more