Telescopic Scopes & Mounts - Part 1
What does a telescopic sight do?
A telescopic sight for a gun is a small telescope mounted on the air gun or firearm. A scope uses light mirrors and lenses to magnify targets and make them more visible for the operator.
Without a lengthy introduction about the history and background of telescopic sights, or scopes, as they are better know, I could get right into what you really want to know, and that is which one do I by and how do I make it work. But I think that if you understand how they are built and why one type will perform longer or better than another, you will have a better basis from which to make an informed buying decision. That's why I've broken this tech article into multiple parts. Part One will cover basic construction and features. At the top of the list of features I'm going to put price.
I'm putting price first because if there is one question that we answer on a continual basis here it is "How come the scope costs more than the rifle?" Well, to be honest, not all of the scopes we sell cost more than a rifle buy many of our very best ones do. I can't say for sure just how much gross margin scope manufacturers build into the wholesale price of their product but I can verify a definite correlation between price, useable features, and performance. But that does not mean that you can't achieve a balance between useable features and the price you can afford to pay for a new scope. In this first part, let's take a look at what makes one scope a better performer than another scope. Armed with this knowledge you will be better prepared to bridge the gap between performance and price.
Not many people see the price they pay for a scope as a feature, but it is. It is a feature that you need to take a good long look at before you buy. I know that I've said this before but I used to be of the opinion that any scope would do. And for many shooters, this is exactly how they feel. I can identify with them because I used to feel the same way, but I don't any longer. I know now that you can not purchase an inexpensive scope and expect it to perform as well or have as many features as a more expensive scope. It simply can not be done unless you are buying a used scope. As for how much you spend, that is an individual choice only you can make. A trend that has developed in the last three years is that less expensive scopes are doing a better job of bridging that gap between price and features. A moderately priced scope today shows a big improvement over the moderately priced scopes of a few years ago. But until the gap closes completely and you can buy a Leupold Mark IV Tactical for $99.95 here's some hard facts you may want to keep in mind when shopping for a scope.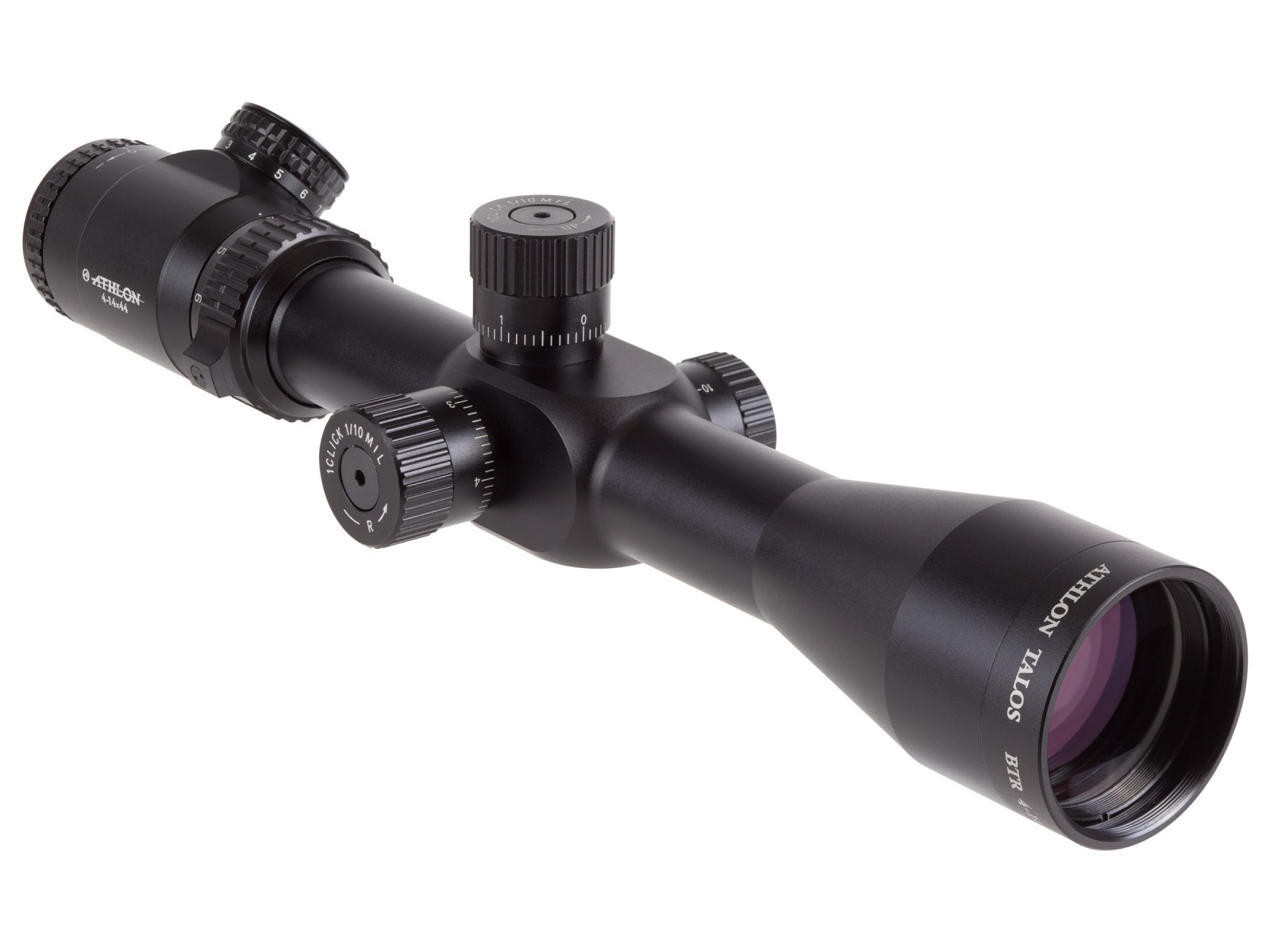 BASIC CONSTRUCTION:
Outside Tube or Body and Finish- The vast majority of scopes built today are made from an aluminum tube. Years ago, scopes were made almost exclusively from brass. Later, steel was used because it was much stronger than brass, but it was also much heavier. Thanks to the aviation industry, post WWII brought giant advances in the development of aluminum alloys. Scopes manufactured today are almost exclusively made from aluminum. Aluminum alloys have also been responsible for the lower relative cost of today's scopes. Scopes make today are stronger, better engineered and more cost effective than ever before.
Exterior tubes can be either extruded or machined. All tubes are seamless and composed of an aluminum alloy that is easily extruded or ;machined but sufficiently strong enough to withstand the rigors of everyday use without failure. Bodies of the more expensive scopes are machined from a single billet of aluminum and are one piece. Less expensive scope bodies are generally extruded and joined at the center by the adjustment housing. The strength of a scope is directly related to the design and the strength of the body. The use of CAD systems has greatly enhanced the ability of scope manufactures to design bodies that are both lightweight and strong. When compared with scopes made only forty years ago, even very basic scopes in today's market are much stronger and lighter.
For the American shooter, outside diameters are usually one inch or 30 mm. A few manufactures still produce inexpensive, .750" diameter scopes for rimfire use. These scopes are simply loss leaders and really have no place on an airgun. As a minimum scope for a rimfire rifle they are fine. We do not sell them and don't recommend them for air gun use. They will break in short order, so do not use them unless you want a broken scope that's not worth fixing.
All other elements being equal, a larger diameter scope body is more efficient because it allows more light to be transferred to the shooter's eye. But, a 30mm diameter scope body with a poorly designed lens system can be even less efficient than a well designed 1" diameter scope. So before you make the leap to those giant, 30mm scopes be sure to look at optical clarity first. In my opinion, because of the self-imposed, limited target ranges we shoot at, 30mm scopes are not necessary for air gun use. But, for many firearms applications that can be a definite advantage.
The exterior finish on the vast majority of scopes sold today is anodizing. Anodizing is an electro-chemical process that actually alters the surface of non-ferrous metals, like aluminum, and makes it resistant to wear and corrosion. The great thing about anodizing is that it will not greatly affect the dimensional tolerance of part so assembly of parts after treatment is usually not a problem. Scopes are usually made black in color to match the finish on blued rifles and handguns. With the trend toward stainless steel rifles and handguns, a few scopes are silver-anodized to match. A surface that is polished prior to anodizing will remain bright, a bead-blasted surface produced a matte finish. Bright or matte finish is really a personal choice.
There are different types of anodizing. The very best finish for scopes is called hard-anodizing. A hard anodized finish is extremely tough and resistant to scratches and wear. I once tried to sand off some hard-anodizing that I wanted to remove from the surface of an aluminum mount that I wanted to refinish. It took several hours of concentrated rubbing with 320 grit wet-or-dry sandpaper to get it all off. Sandblasting will remove hard- anodizing but it requires high pressure and fairly coarse media. To the best of my knowledge, hard-anodizing is available only in black. If you require a silver finish that is more durable than silver-anodizing, a few scope manufactures offer a limited number of scopes with an electroless nickel finish that is very durable.
Hard-anodizing is more expensive the anodizing so it makes sense that more expensive scopes feature hard-anodizing, less expensive scopes are simply anodized. I don't like to use the term soft-anodize because it really is not soft. Even standard anodizing imparts increased surface wearability to aluminum. But hard-anodizing makes is so much harder that I feel the difference really should be explained. If you don't intend to ever leave the house with your air gun or use it in the field or in less than ideal conditions then a scope with an anodized finish will do you very well. If you intend to use your air gun in the field or for field competition then spend the extra money and buy a scope with a hard-anodized finish.
Lens Systems- On a scope, the lens you look through is called the ocular lens, the lens at the opposite end is called the objective lens. A lens is a disc shaped piece of optical glass that has been specifically ground into shape to magnify the image it reflects. The ability of a lens to transmit light is a measure of its efficiency. The higher quality the glass and method of grinding the better the quality of the image the lens will reflect. This is the basis of good scope construction. But there are so many other variables that even with the best lenses, some scopes don't perform as well as others.
Your eye sees the efficiency of light transmission as brightness and the quality of image reflection as clarity. A scope that has poor light transmission will provide a dark or obscure image even in bright sunlight. A scope that has poorly ground or inexpensive cast lenses will have only one clear spot right in the middle. This produces eyestrain and makes it hard to define the exact target. For an air gun scope light transmission and clarity are very important because most air gun targets are very small so greater detail is almost always demanded in order to consistently produce the accuracy most air guns are capable of delivering.
The lens system of any scope consists of internal lens and external lenses. Our eye sees a reflected image (light) as upside down. The external forward lens or the objective lens is usually larger in diameter and reflects the image to the first internal lens. The first internal lens refracts the image, collects, and sharpens the image because it is smaller in diameter. The image is then reflected to the rear internal lens before it is refracted to the ocular lens and then our eye sees the image as right side up. The internal lens are usually held in a separate internal tube. In a fixed power scope this tube is one piece. In a variable power scope this tube is made up of two pieces, a cam tube and a zoom tube. This allows the internal lenses to move in a straight line in relationship to one another. Moving the focal plane of the internal lens produces the magnifying effect of a variable power scope. The crosshairs or reticle is affixed to the rearward portion of the internal tube. When you adjust the windage or elevation turrets on a scope you are changing the relationship of the internal optics with the external optics and this causes a change or shift in the point of impact because the reticle moved along with the internal optics. It is the quality and size of these internal lenses that separates really good scopes from average scopes. Most average scopes have good quality external lens with multiple coatings. Really good scopes have coated, larger diameter internal optics that are far more effective at letting the light pass through and keeping the image from distorting as it passes through the entire lens system.
Seals- Most all scope manufacturers use neoprene rubber seals to keep their scopes waterproof. A scope must be waterproof so it will not fog up due to changes in ambient temperature and humidity. The difference between scopes of different price points is the quality of the seals, their location, and their number. Better quality scopes use multiple "O" rings at both external lenses and at the adjustment turrets. Here is one area where a one-piece external tube is a definite advantage over a two-piece external tube. The one-piece tube has one less point to leak through.
Here is a tidbit of knowledge that might save you a real headache if you have a penchant for German and Austrian optics versus the homegrown and well-built Japanese variety. Less expensive Japanese and very expensive German optics don't use "O" ring seals at the adjustment bodies. They rely on the rubber "O" ring seal between the turret cap and the external thread boss. So unless the caps are in place and tightened securely, that high dollar Teutonic scope will suck up moisture like a sponge. The only exception to this travesty of design is Swarovski, all their scopes are fully sealed. American and better quality Japanese scopes are internally sealed at the adjustment turrets and should resist moisture contamination whether the caps are in place or not.
Lens Coatings- Coatings, like magnesium fluoride improve the light transmission of a lens by reducing the amount of light reflected off of the surface of the lens. It's like opening up the size of a hole in a funnel. Less light is reflected off so more light is transmitted through. Most all scopes use at least a single coating on the ocular and objective lenses. More expensive scopes feature a series of specific, usually proprietary coatings to enhance the light transmission these are called multiple coatings. Look at the surface of one of your scopes or binoculars and you will usually notice a single transparent color to the lens. When you look through the scope, the color disappears. The color you see is the specific light spectrum reflecting off the coating on the lens.
Coatings is an area where modern scopes have really improved, even over scopes made just five years ago. Multiple coatings work hand and hand with a good lens systems and in my opinion is much more important to increasing a scope's usability than extra large objective lenses or 30mm diameter tubes. "Twilight factor" is a term based on a formula that scope manufactures use to describe how effectively a scope performs in low light conditions. It's really a nebulous concept that usually favors large objective scopes with big tubes. Don't be swayed. Multiple coatings on a current, optically ground lens system will still outperform 60mm diameter objectives and a 33mm tube with mediocre lenses. Another thing to remember if you are over 40 and your eyesight has begun to dim as has mine. Our pupils can't open large enough to take advantage of those "giant" exit pupils that are advertised on many of the so-called, "Euro"-style scopes. So again, when making comparisons for low light usage, trust your eyes and what you see, not advertising puffery.
Eye Relief- Most manufacturers measure eye relief as the distance between your eye and the ocular lens. In more real terms, eye relief should be the distance from the rearward most edge of the scope and your eye. To determine the effects of eye relief, try this simple exercise. Hold a scope up to your eye approximately one inch away. Look through a scope and slowly move the scope away from your eye. As you move your eye away from the ocular lens, the image will begin to fill the lens until the entire lens area is filled with the image. As you continue to pull the scope away from your eye, the outside edges of the lens begin to darken and size of the image will begin to decrease. The point where the image completely filled the lens and there was no black area around the edges of the lens was the point of optimum eye relief. If the scope were a variable power model, eye relief would have been shorter at higher magnification power then it was a lower power. This distance can be measured in inches but what is relative is how useable that distance is when the scope is mounted on a rifle and your head is resting on the stock. Since air gun recoil pushes the scope away from your eye there is little danger of the scope striking your eye as there is with conventional rifles during recoil. For the air gun shooter, longer eye relief provides a greater variety of head position during shooting which in turn gives faster snap shots for the field shooter and less neck fatigue and less eye fatigue for the target shooter. Most rifle scopes, mounted on the receiver have approximately 2" to 4.5" of optimum eye relief. Pistol scopes and some types of barrel mounted rifle scopes have as much as 17" of eye relief. If you need maximum eye relief choose a fixed power scope 8 power and under.