by Tom Gaylord
Writing as B.B. Pelletier
Before we begin, I'm on the road to film American Airgunner's 2017 season today, so I will be away from the computer much of the next several days. I would like the veteran readers to please help any new readers as much as possible. I will still  read all the comments, but I can't respond to things unless they are important. Thanks.
Today's report is the first part of a guest blog from Pyramyd Air's own Tyler Patner. Today Tyler tells us about the 2016 Pyramyd AIR Cup.
If you'd like to write a guest post for this blog, please email me. Over to you, Tyler.
The 2016 Pyramyd AIR Cup
By Tyler Patner
Many of you are well aware that for the last two years, Pyramyd AIR has run a Field Target and Gunslynger competition known as the Pyramyd AIR Cup. We have seen amazing growth over the last two years, and are expecting this years installment to be even bigger! As the match director, I just wanted to take a quick second to let you guys know what's on tap for this years Cup, which will be held on September 9-11. Click on the link at the top of this page for more information.
The General Breakdown
The Cup is split into three competitions. Field Target, the Gunslynger and the Payday Challenge.
Field Target is a test of ALL of your shooting skills. We have two courses that total to 100 shots over the weekend. The targets have kill zones that range from 3/8" to 1.5" and are placed anywhere from 10 to 55 yards away. You've got to range them, dope them, and knock them down! This is an AAFTA sanctioned Grand Prix event with prizes awarded to the top shooters in each class. There are many guns that can be used, and many positions and styles you can shoot in. You can read more about the classes and rules here.
The Gunslynger competition is the ultimate test of keeping your cool under pressure! It's a March Madness style bracket where you are paired up with another shooter and whoever shoots all 16 of the 1/10th scale silhouettes down fastest, advances. You can shoot from the bench, prone, sitting with shooting sticks, whatever makes you happy — .just make sure you can hit those targets! And don't forget the $1000 grand prize for the Champions in the PCP and Springer brackets! Check out the rules and specifics here.
Last but certainly not least, the Payday Challenge. Competitors take their turns with three guns provided by Pyramyd AIR. You've got a 1.5" kill zone to hit at 15, 25 and 40 yards. You get two shots at the 15 yard target, three at the 25 yard target and 5 shots at 40 yards. Here's the catch: the 15 and 25 yard target have to be shot from the standing positions! It's a little fun on a Friday and the whoever knocks down the most targets goes home with $200 and bragging rights!
Not just bigger, but better too!
Last year, both the Field Target and Gunslynger matches went off without a hitch (outside of the weather). With over 80 competitors, we were very pleased with the smoothness and time spent on each of the events. There were no major target malfunctions and only a few stoppages through the weekend. But because of the weather, things were condensed under Tusco Rifle Club's covered ranges.
This year we expect even more competitors! I should also mention that I've been on the horn with Mother Nature every day discussing her plans for the Cup and I'm hopeful that she will be more kind to us this year. And here's why: Tusco has been kind enough to allow us use of more land which means we can expand everything!
The Field Target will now also have lanes on Tusco's Trap range, which has a very nice uphill gradient at the back that we plan to use to test your skills to their entirety. They are also working with us to have a few wooded lanes to give everyone a break from the treacherous winds that last years shooters had to deal with. The course should be just as challenging and a lot more fun!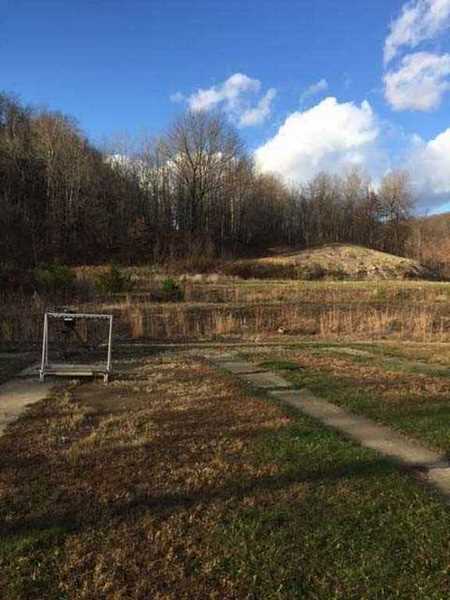 Come on out!
Whether you're a novice airgunner or a seasoned competitor, come September 9th you should be spending your weekend with us at the Cup! Not only is it a great opportunity to win excellent prizes and shoot with some of the best airgun shooters in the world, but it's also a chance to spend some time with like-minded airgunners and make some new friends! You get to meet many of the behind the scenes faces from Pyramyd AIR, airgun celebrities like Ted Bier and Rossi Morreale and mingle with industry leaders from various manufacturers. Even if you don't come to shoot all of the competitions, we will have guns on hand for you to try out until your heart is content! It really is a great time, not just for airgunners but for the whole family too!
Thanks for letting me bend your ear.  To find out how to register, click here.  We look forward to seeing you at the 2016 Pyramyd AIR Cup!