by Tom Gaylord
Writing as B.B. Pelletier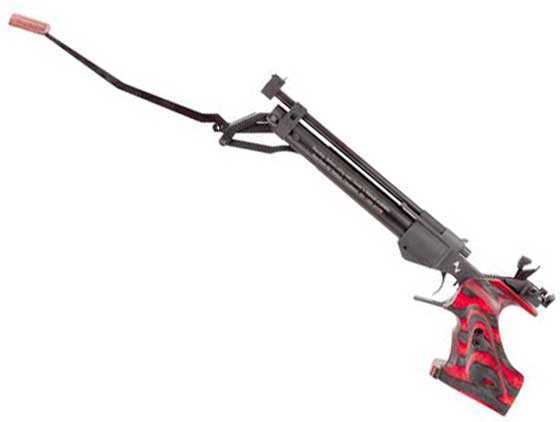 The AV-46M target air pistol is a reincarnation of the IZH 46M for the American market. It is the easiest-cocking single stroke pneumatic around.
Part 1
This report covers:
The test
RWS Meisterkugeln Rifle
Air Arms Falcon
RWS R10 Match Pistol
H&N Match Green
Surprise!
RWS R10 pistol with boosted pumps
Pump effort
Trigger pull
Summary
Today we look at the velocity of the new Air Venturi 46M target air pistol. There is a LOT of interest in this pistol and I must tell you that when the initial stock of pistols is gone you'll have to wait until late March to get one. Russia is a long way away from Cleveland.
The test
I'm going to jump right into the velocity test because there is something special I want to do after that. Oh, and by the way — let's remember that this is a 10-meter target pistol. It isn't a magnum airgun made to shoot heavy pellets, and there is no convenient way to soup it up. This isn't a sporting air pistol; it's a target pistol.
RWS Meisterkugeln Rifle
I'll start with RWS Meisterkugeln Rifle pellets. They are a wadcutter target pellet, but at 8.2 grains they are really too heavy for this pistol. However, they will work, and, because the AV-46M is so powerful, they work better than I expected. Ten pellets averaged 449 f.p.s. The spread went from 435 to 461 f.p.s. — a difference of 26 f.p.s. At the average velocity this pellet generates 3.67 foot-pounds at the muzzle.
Air Arms Falcon
Next up was the 7.33-grain Falcon pellet from Air Arms. Ten of them averaged 489 f.p.s. Right there the pistol has exceeded it's advertised velocity of 480 f.p.s. At the average velocity this pellet generates 3.89 foot-pounds at the muzzle.
The interesting thing was this pellet only varied by 6 f.p.s. — from 487 to 493 f.p.s. That's very stable!
RWS R10 Match Pistol
The next pellet I tested was the 7-grain RWS R10 Match pistol pellet. It was the first pellet I tested that it suited to this target pistol. They averaged 501 f.p.s. for 10 shots and I apologize to our Canadian readers, and especially to Hawkeye, who cannot own air pistols that shoot faster than 500 f.p.s. without registering them! The low was 497 and the high was 505 f.p.s. — a difference of 8 f.p.s. At the average velocity this pellet generates 3.90 foot-pounds of energy at the muzzle.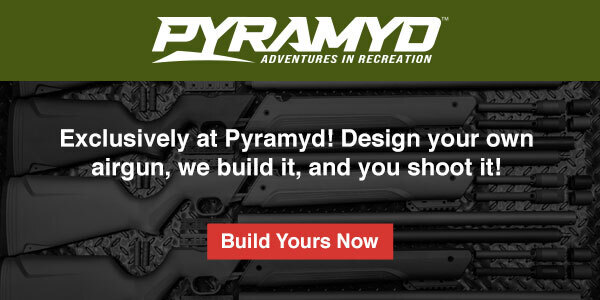 H&N Match Green
Hopefully the Royal Canadian Mounted Police don't test airguns with the H&N Match Green pellet, because at 5.25-grains, it will always be very fast. In the 46-M they averaged 532 f.p.s. with a 9 f.p.s spread from 529 to 538 f.p.s.
Surprise!
Well, all that testing was done by just shooting the pistol in the way anyone would. Now I did something special and I was surprised when I mentioned it in Part One that some of you didn't know what it is. I have written about this little trick dozens of times in this blog, as well as showing it on the American Airguns television show back in 2010.
To boost velocity in a single-stroke pneumatic, pump the lever almost all the way, but not quite, several times. Then complete the pump stroke. The partial pumps expand the pump cup, warming it and making it more flexible. On the final pump the cup seals as well as it possible can and the velocity goes up as high as it can go. On TV I boosted a standard IZH 46 from 425 to about 460 f.p.s. this way. Let's now see what I did with the AV-46M.
RWS R10 pistol with boosted pumps
What I did for each shot that follows was make 4 partial pump strokes that were almost complete. Then I pumped stroke number five all the way. That flexed the pump cup and made it seal better.
This time the R10 Pistol pellet that averaged 501 f.p.s. before this technique now averaged 523 f.p.s. The low was 517 and the high was 531, so a difference of 14 f.p.s. Let's call this technique a 20 f.p.s. boost. Is it worth the extra effort? Not when the pistol is new and functioning perfectly. But when an SSP gets older and the pump cup gets hard, this trick can make an old pistol shoot like new again.
Pump effort
On my bathroom scale the test pistol took 22 lbs. of effort to close the pump lever. The secret to keeping the pump force as low as possible it to not "horse" the lever. Let it close smoothly, without rushing things.
Trigger pull
In Part One I adjusted the trigger of the test pistol from 310 grams to 524 grams, to meet the 500-gram minimum required for a match — not that I'm ever going to shoot in a match again. Today I tested the trigger and stage two broke at 526 grams, so it's holding right where I adjusted it! Not only is that a testament to the refinement of this trigger, it also shows that the AV-46M trigger adjusts perfectly. I never had an IZH trigger adjust this well.
Summary
This pistol is testing out better than advertised. I love the trigger on the test pistol, and, if this was my pistol to do with as I wish, I would be sculpting these beautiful target grips to fit my hand.
My plan is to install a different rear sight blade to get the sight picture I prefer before I shoot the pistol for accuracy. And for the record, Tyler Patner tells me that the screws on the rear sight blade are left-hand threads, just like the IZH sight. That should keep you from twisting them off as you try to exchange sight blades.
I hope Alfa Precision makes as good a barrel as they claim. I can't wait to see the accuracy!