This report covers:
Beeman
However!
Commander
Beeman Bullpup 1357
Leapers
Seeing is believing
Super short and lightweight
Fantastic eye relief
Great minds
They kept the good stuff
Crazy show
Apolo
Umarex
Glock 17 Gen 3
Ruger
Summary
Okay, we're back on the floor of the 2022 SHOT Show in Las Vegas. There are some surprises in store for you today!
Beeman
I looked in the Beeman booth and saw a rack of those two-barreled combination spring guns. I was even shown one that is new but I'm not showing it to you today. I have tested these guns in the past and found them to be not that accurate and very quirky. I like gimmicks, as long as they do the fundamental thing, which for a pellet rifle is to hit the target. From my limited experience, these don't.
However!
There were two rifles in the Beeman booth that I know you will want to know more about. The first is a full-length rifle.
Commander
The Beeman Commander is a regulated PCP repeater that comes in both .177 and .22 calibers. In .177 the rotary magazine holds 12 pellets. In .22 it holds 10.


The brand new Beeman Commander is a regulated repeater.
Now, I don't like making comparisons between airguns, but this time I cannot help myself. The Commander looks more than a little like a Benjamin Marauder. So what did I then key in on? The trigger, of course. Not even close! And I'm just talking about appearance now, as I didn't try to test anything. This is an air rifle I have to test for you.
Beeman Bullpup 1357
The other rifle I looked at was the Bullpup 1357. It's the .177 version. There is also a 1368 that's the same airgun in .22.


The Beeman 1357 is an .177-caliber underlever-cocking PCP bullpup. In .22
caliber it's called the 1368.
The magazine capacity for this one is identical to the Commander mag. You can see how short it is. It might be worth a test, as well.
Okay, grab my stuff and on to the next booth. This time I'm over in a brand new annex area to see Leapers. And do I have a surprise for you!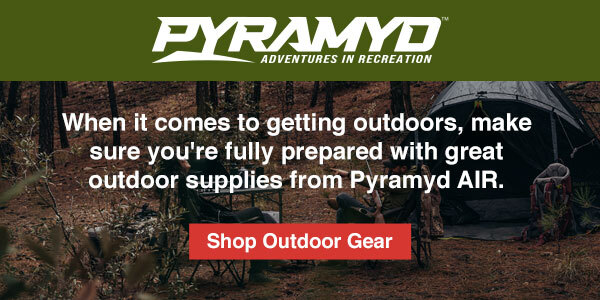 Leapers
Well, I knew I was about to see something special at the Leapers booth this year. They are launching a whole new line of top end riflescopes. The line is called Integrix. I sat through a presentation by Leapers owner, David Ding, who told me about all the top-end materials and processes they have incorporated into the Integrix line. They know who the top optics guys are and they have tested their new scopes against them with favorable (nearly equal to or better than) results.
Their 1-8X28 has a light transmission of 93 percent, which means that each of the 15 SHOTT glass elements in the package has to pass 99.85 percent of the light that hits it. This is done with lens coatings of proprietary materials. For comparison Meopta claims 91 percent for their Optika6 models.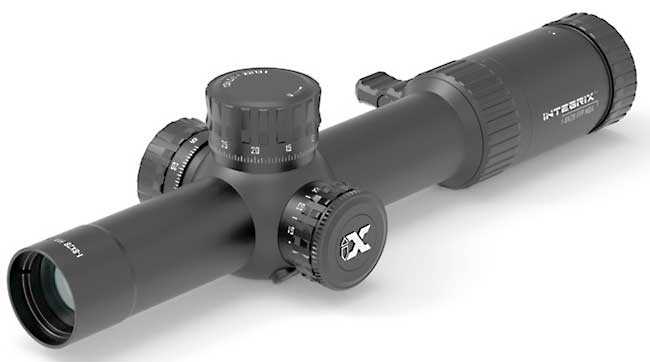 The first Integrix scope to be released is a 1-8X28 with an illuminated reticle.
The first scope that will be available is a 1-8X28 and they expect it to be out by March of this year. Yes BB will be testing one for you.
Seeing is believing
When I held the 1-8X28 Integrix scope to my eye I couldn't believe how wide the field of view was! It almost looked like the image was outside the scope tube. It was like looking through a picture window! And the exit pupil was so large that I never lost the image as my head moved around. Hunters are going to love it!
The image was clear all the way to the edge, which isn't common for most scopes. Leapers has tested their new scopes against Swarovski, Schmidt and Bender, Nightforce and other premium scopes, and they are hanging in with all of them in every area in which scopes are tested.
Super short and lightweight
The Integrix scopes are shorter and lighter than scopes of similar power. This makes them easier to mount on airguns — especially those pesky breakbarrels.
Fantastic eye relief
Most high end scopes have very short eye relief, but not the Integrix line. Because of this they will be easier to mount on a wide variety of platforms.
Now, this new line represents the very best that can be done, so don't expect it to be inexpensive. They will keep the cost in line, of course, but good stuff costs money.
But one good thing about Leapers is when they learn something new it flows down the line into all their brands over time. For example, at the last SHOT Show two years ago I asked David Ding for a Bug Buster scope with a longer eye relief to help in positioning problems when mounting on certain airguns. At this meeting he told me he plans to make an Integrix Bug Buster next year, so there you go!
Great minds
Remember how excited I got by the Meopta line on the scope tube that helps you level the scope? Well, at Leapers I saw that idea carried one step farther. I'll show you a couple pictures and see if you get it.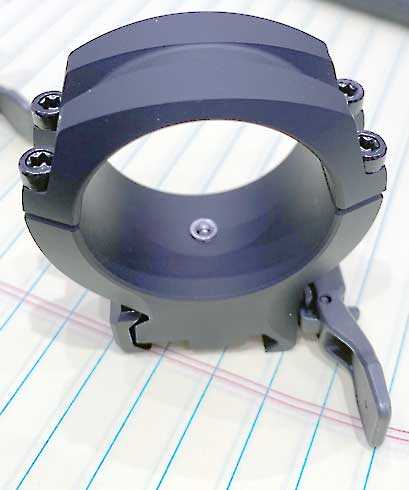 The Integrix scope mount has a spring-loaded ball bearing in the bottom center.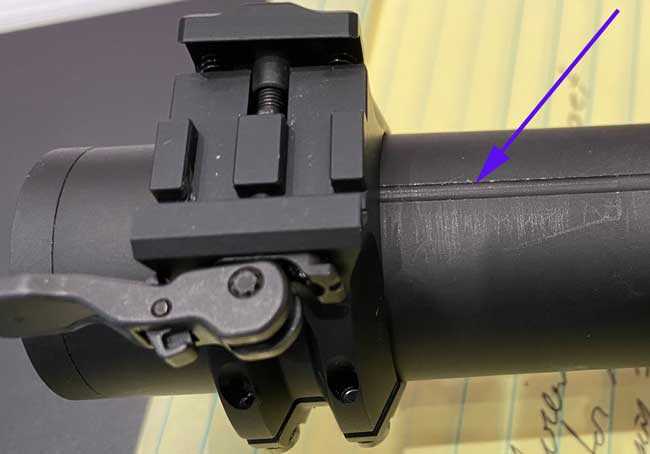 Oh, look. There is a straight groove along the bottom of the Integrix scope tube. It's called the meridian line. Whatever could it be for?

The man rotates the Integrix scope, and when the meridian line aligns with the spring-loaded ball, pop! That scope is aligned.
I also saw the next two releases of Integrix scopes that are coming out in June. There is some good stuff coming.
They kept the good stuff
Leapers was perhaps the earliest scope maker to brace against the two-way recoil of spring-piston airguns. They do impact hammer testing to simulate recoil in both directions, plus they have tested their Integrix line on high-recoiling rifles like the .338 Lapua. All the good UTG stuff was incorporated into the Integrix line.
One last word. The Integrix line is different from UTG. Both are made by Leapers but they stand apart. No doubt over time the UTG scope line will benefit from the downflow of features and technology that Integrix pioneers.
Crazy show
This SHOT Show is the craziest one I have ever seen. So many huge companies pulled out that the show managers set up several lounges on every display floor to take up the extra space. Here is a look at a little one.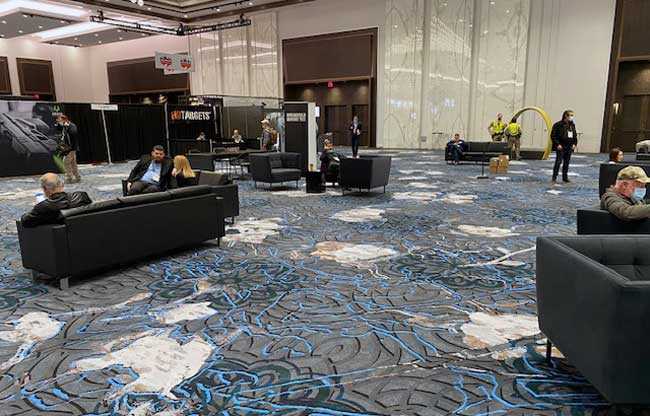 You're looking at about half of one of the smaller "lounges" that were scattered throughout the SHOT Show. It was a nice touch, though BB's shirttail never touched his fanny long enough to enjoy them.
Apolo
I mention the lounge because I had to walk way over to the back of a spillover display floor to see this next company. At Apolo I met and spoke to Carlos Iglesias of AirgunDivisionUSA, distributors of Apolo pellets and LT Airguns. I have to be honest, I went there not knowing who they were or what they did.
Carlos has read the blog, so he knows what sort of testing I like to do and he gave me some samples of his Apolo pellets to test for you. I will test them as a way of getting to know the company better and we'll see what develops.
Umarex
I saved my visit to Umarex until the end because Media day was all about them. Well, little did I know I wasn't finished with them! Marketing Manager, Nichol Goines, showed me around to many, many new products that I needed to see. In fact there were so many I'm just going to show a couple right now.
Glock 17 Gen 3
This belt-fed CO2 pistol fires both BBs and pellets. But that wasn't why I selected it to show you. I chose it because until recently Glock would not license their pistols to anyone. This is a BIG deal for Glock owners!

BB wants to test this one just because it's a Glock! It shoots both BBs and pellets.
Ruger
Next? Hoo boy! How about a Ruger Mark IV? BB has tested a Mark 1 that didn't look at all like a Ruger. This one does.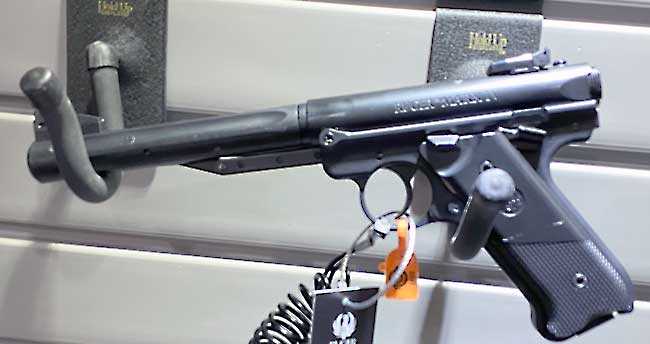 Sure, it's just a breakbarrel pellet pistol, but it's one that BB Pelletier wants to test!
Summary
There is a lot more to tell. I will return to my office and see what the best way to proceed might be.
The 2022 SHOT Show was different, but for me it was different in a good way. I got to slow down and talk and really look at things.
We have a lot of neat new stuff coming in the next few months. Old BB is going to be a busy boy!