Diana Oktoberfest Gewehr BB rifle: Part Two
This report covers:
What about lead BBs?
Velocity test
Look before leaping
Great expectations
H&N Smart Shot
German 4.4mm round balls for airguns
More German 4.4 mm lead balls for airguns
Daisy Avanti Precision Ground Shot
Crosman Black Widow
Sound
Trigger pull
Cocking effort
Summary
Today we start testing the Diana Oktobertfest Gewehr rifle and there is a surprise. The readers in Europe apparently haven't seen this model of the Oktoberfest yet, or if they have they don't know it.
Tyler Patner asked Diana about their saying to use steel BBs in the Oktoberfest and this is what he told me.
Tom,
Just heard back from Diana directly on this:
"The current technical version of the DIANA Oktoberfestgewehr is able to handle cal. 4,5mm steel BB´s as well."
What about lead BBs?
Tyler asked because of the response we got when the rifle was announced last week. One reader even posted this picture.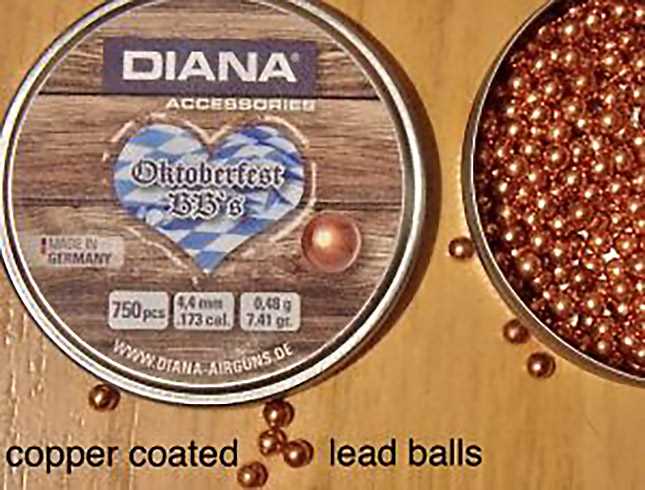 Diana sells Oktoberfest lead BBs in Europe.
It's a little hard to refute that image when your name is on it. Yet, as I noted in Part 1, the manual says — oh, what the heck. Read it yourself.
Velocity test
Today is the velocity test. After all the commotion over the steel BBs last week I was set to test lead only. But now that Diana has clarified this issue, I will test both lead and steel.
Look before leaping
From the comments to Part One I can tell that several readers have already made up their minds, and from my perspective it looks like they are basing their feelings on what others have said. I will hold off and just tell you what I find as the test transpires.
Great expectations
Diana says this rifle gets up to 525 f.p.s., but they don't specify with what — lead or steel. The Pyramyd Air website says to expect 400 f.p.s. I said in Part 1 that the rifle feels too smooth for the Diana number to be right. What I didn't count on was the Pyramyd Air number being too low. The smoothness and quietness of the shot cycle fooled me. Let's get started.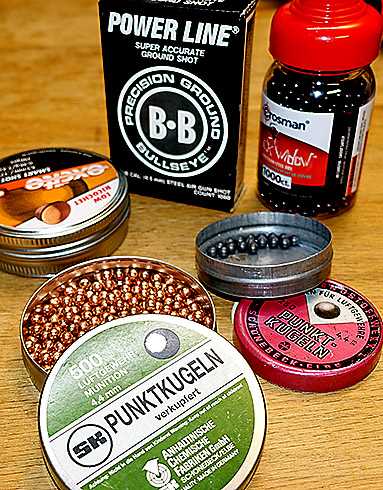 The BBs I shot in the Oktoberfest today.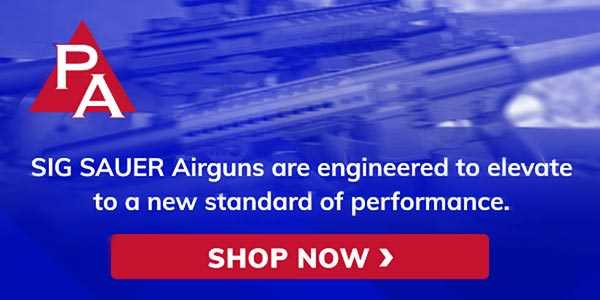 H&N Smart Shot
First to be tested was the H&N Smart Shot that is no doubt the same as what's in the tin with Diana's name on the outside. I did something today that I seldom do, but given the ammunition discussion I felt it was necessary. I measured the diameter of one of each type of BB.
The Smart Shot BB I measured was 4.34mm or 0.171-inches in diameter. The Oktoberfest Gewehr put 10 of them out at an average 354 f.p.s. The low was 346 and the high was 359 f.p.s. — a spread of 13 f.p.s. At the average velocity this 7.4-grain projectile generates 2.06 foot pounds at the muzzle.
German 4.4mm round balls for airguns
Next up was a German round lead ball for airguns. The tin (the green tin in the picture above) says they measure 4.4 mm but when I measured one it measured 4.15 mm or 0.163-inches in diameter. That's way too undersized for this airgun and I will show you the velocity string that proves it.
Shot…………Vel
1………………271
2………………343
3………………380
4………………353
5………………343
6………………372
7………………352
8………………331
9………………354
10…………….351
The average for this string is 345 f.p.s. The low was 271 and the high was 380 for a spread of 109 f.p.s. Because of that I will not be testing the Oktoberfest with this BB. They weigh 7.7 grains and that is good for an energy of 2.04 foot pounds.
More German 4.4 mm lead balls for airguns
These lead balls (the pink tin?) are from Sprengstoffwerk Schoenebeck munitions plant in Elbe, in what was formerly East Germany. They are labeled 4.4 mm and they measure 4.44 mm or 0.175-inches in diameter. That's very close to their labeled size and they averaged 393 f.p.s. The low was 376 and the high was 416 f.p.s., a difference of 40 f.p.s. They weigh 8.0 grains, so they develop 2.74 foot pounds in this rifle.
Daisy Match Grade Precision Ground Shot
Next up was the first steel BB — the Daisy Match Grade Precision Ground Shot. These are the BBs made exclusively for the Daisy Champion 499B — the world's most accurate BB gun. They measures 4.37 mm in diameter, which is 1.72-inches. They weigh 5.1 grains which makes 2.27 foot pounds at the average velocity.
They average 448 f.p.s. with a spread from a low of 428 to a high of 462 f.p.s. That's a difference of 34 f.p.s. Right there the Pyramyd Air velocity cap was shattered.
Crosman Black Widow
The last BB I tested was another steel one — Crosman's Black Widow. These are often among the most accurate BBs in my tests and they are also what reader Cloud9 shot a week ago when I mentioned this was an accurate rifle.
Black Widows averaged 433 f.p.s. with a spread from 422 to 448 f.p.s. That's a difference of 26 f.p.s. Only Smart Shot had a tighter spread. This BB measures 4.37 mm in diameter which is 0.172-inches. They weigh 5.23 grains and that's good for 2.18 foot pounds.
Sound
The Oktoberfest Gewehr is quiet! It registered 86.4 dB on my sound meter.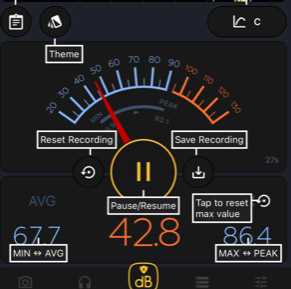 Trigger pull
The single-stage trigger has a long pull. It takes 4 pounds 2 ounces to break.
Cocking effort
The rifle cocks with 30 pounds of effort. It feels like less because the cocking stroke seems shorter than it needs to be.
Summary
So far the Oktoberfest Gewehr is testing out well. It isn't as powerful as Diana said to expect, but it is certainly faster than Pyramyd Air said. It's sort of in the middle.
Of course accuracy is the main thing we all want to see and that comes next. From the comments I can tell that several readers have already made up their minds, and from my perspective it looks like they are basing their feelings on what others have said.
I'm still hoping for Diana model 30 accuracy. I know this isn't one, but it sure looks like one.
Tags In
Tom Gaylord is known as The Godfather of Airguns™ and has been an airgunner for over a half-century, but it was the 
Beeman
 company in the 1970s that awoke a serious interest in airguns. Until then, all he knew were the inexpensive American airguns. Through the pages of the Beeman catalog, he learned about adult airguns for the first time. In 1994, Tom started
The Airgun Letter
 with his wife, Edith. This monthly newsletter was designed to bring serious reports about airguns to the American public. The newsletter and
Airgun Revue
, a sister magazine about collectible airguns, was published from 1994 until 2002, when Tom started
Airgun Illustrated
-- the first American newsstand magazine about airguns. Tom worked for three years as technical director at
AirForce Airguns
, the makers of the 
Talon, Condor, and Escape
 precharged air rifles. Today, he writes about airguns and firearms for various publications and websites. He also makes videos, and you'll find short clips embedded in some of his artices on Pyramyd Air's website. Tom is a consultant to Pyramyd Air and writes under the name of B.B. Pelletier.