This report covers:
So what?
Trigger snob
My duty
Okay — what else?
How does it fit?
However…
Last Friday reader Yogi asked me what I meant by a certain remark I left in the Part 4 report on the Seneca Dragonfly Mark 2. Here is what I said:
"I noticed that the Dragonfly's trigger is still single stage. The pull is long and smooth. I can't anticipate where the release is, but that doesn't upset me as much as it sounds."
And here is what Yogi said:
"B.B.
"Please tell us more as to why the single stage very vague trigger does not upset you? Not knowing when the trigger will release sounds terrible to me!"
Reader RidgeRunner stepped in and tried to answer for me. Here's what he said:
"Yogi,
"My wild guess is that he feels he is able to hold POA through the long, smooth pull. You must keep in mind that he pulls a bunch of different triggers all the time. Personally…ugh, but hey, I'm a trigger snob."
To which I replied:
"Yogi,
"Yeah, I didn't describe that very well. I think RidgeRunner said it as well as it could be said.
BB"
So what?
What I'm trying to say here is Yogi and RidgeRunner are right. A trigger whose release you can't anticipate isn't a good one. RidgeRunner nailed it when he said I was used to bad triggers. It's like the guy who went to the doctor and said, "Doc, it hurts when I do this." and then banged his head against the wall. The doctor told him, "Then stop doing that!"
What I should have said was I can work with a trigger that's vague. Or, even better — the Dragonfly Mark 2 has an adjustable trigger. I can fix it! Let's go back to Part 7 of the report on the .22 Dragonfly, where I said:
"At this time in the test the trigger stopped firing the rifle every time. I would pull and pull and nothing happened. I eventually discovered that if I wiggled the trigger blade back and forth the trigger would work, but I am quite sure I slightly threw several shots in this group because I was playing with the trigger."
Later in the same report I wrote:
"BUT — the trigger issue is a concern. Earlier in testing I said how much I liked the trigger pull. Now, I just want it to be consistent. I guess I need to look into this."
All I need to do now is read Parts 8, 9 and 10 of that report series and then adjust this rifle trigger the right way the first time! This BB Pelletier guy sure is windy! And he's lazy, just like me. But when he finally tells you how to do something, it's complete.
The deal
Yes, there is a deal. I have said it several times in this blog and yet 'til Yogi pushed my nose into it and RidgeRunner explained it to me through his remark to Yogi, I never realized it.
I like the Air Arms S510XS PCP and the Air Arms TX200 Mark III because BOTH RIFLES HAVE SUPERB TRIGGERS! In fact, this is what I have said about both rifles in the past:
S510XS
"The bottom line is the S510 trigger is extremely adjustable. It takes time and patience and a beautiful pull can be set as long as you are satisfied with the ranges (of pull weight and release point) that are possible. Fortunately I am. I reset the trigger to as close as I could to the factory setting and I was done."
TX200 MarkIII
"Stage one pulls with 4.8 ounces. Stage two breaks at 9.7 ounces. Not going to do anything to this trigger!
"You can safely set the trigger lighter on a TX than a Rekord because of how the unit is designed. Yes, it was designed after the Rekord but it isn't an exact copy. I'm going to leave this one as it is.
Trigger snob
RidgeRunner, it turns out I am a trigger snob like you. I just didn't know it. But my two favorite air rifles are my S510XS and my TX200 Mark III. And of course I like my Diana 27 that has — you guessed it — a great trigger.
Trigger snob, trigger snob!
My duty
While writing the blog I don't have the time to adjust all the triggers as nice as they will go. Sometimes I adjust them just to report on the adjustments, but there are only a few rifles that are really set up for me. So I will continue to personally adapt to all sorts of triggers for the sake of this blog. But now we all know that BB Pelletier is a trigger snob.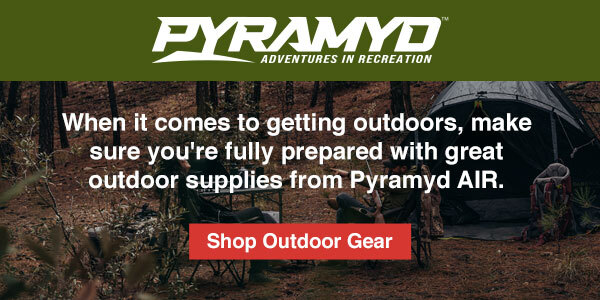 Okay — what else?
Well, there's always accuracy. Yes, BB likes accuracy like the rest of you. That's why he is such a cheerleader for certain accurate airguns. His S510XS and TX200 Mark III, for example, are two air rifles he knows will always do what he wants them to. That's great. Sit back in your easy chair and let the rifle do all the work. Wouldn't it be wonderful if all air rifles were like that? But they aren't.
The recent report series on the now-discontinued Crosman Fire was a means of teaching you readers how to extract the very best from a low-cost breakbarrel. In the end that rifle performed, but BB had to jump through hoops to make it so. And you got to watch over his shoulder. Is it accurate? It can be, but it takes a lot to make it so. On the other hand I don't believe the TX200 can NOT be accurate. So BB is an accuracy snob, too.
How does it fit?
When you hoist a rifle to your shoulder does it feel just right? Or do you have to adapt to its configuration like some human Stretch Armstrong?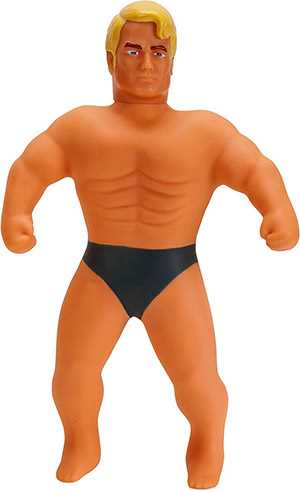 Stretch Armstrong is a toy that stretches up to 4 times its length and returns to normal when tension is released.
Personally I don't like being Gumbie. But things like thumbhole stocks and dropped forearm grips don't give me a lot of choice. So I'll adapt to test the airgun and then I'll return to my classic airguns when I need a break.
However…
Learning this stuff takes time and experience. And the airguns I really like are expensive, so it takes money, too. But this is my point. Velocity alone is nothing (to me) without accuracy. And a fine trigger makes the experience more enjoyable. I don't need foot pounds of energy; I need pellets going exactly where I want them. To me that is what the shooting side of this hobby is all about. You may disagree with me and that's fine. Everyone is entitled to their own opinion, no matter how wrong it might be