This report covers:
My personal experience
Maybe?
When
Research
Different types of illumination
Rheostats
Colors
Etched glass reticles
Thin reticles
Hunting
No-battery illuminated reticles
Summary
If all has gone according to plan I should be out at Industry Day at the Range today. Please remember that while I am at the SHOT Show this week I won't be able to answer many questions.
Today I fulfill a promise to several readers who, after reading about the development of scope reticles, wondered about the illuminated reticle. Reader Siraniko actually wondered about the etched glass reticle, but since that is linked to the illuminated reticle, I'll address it in this report.
My personal experience
I remember hunting roe deer in Germany in 1976. A roe deer (in Germany they are called Rehwild) is a small deer that's the size of a large dog. They run 60-70 pounds in weight.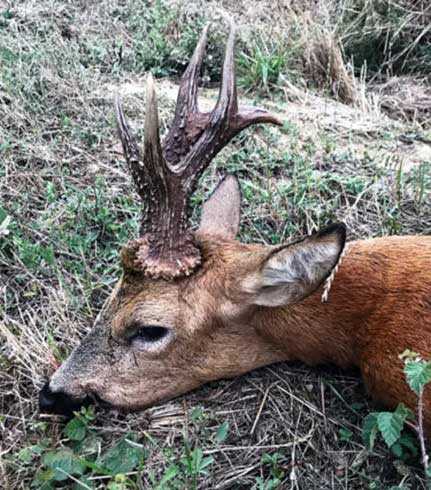 An adult male roe buck. This guy would be called a Kapitaler Rehbuck because he has such an ideal antler growth. This is the kind of guy that hunters pay big money to shoot.
I hunted from a high seat (a stand, usually in a tree about 12-15 feet off the ground) which most deer hunters in Germany did. That way your shots always go into the ground safely and deer are not accustomed to look up for danger. You should get into the high seat before sunrise, which means you are walking there in the dark or the very early dawn. One morning while walking quietly to my stand I saw the silhouette of a large male roe deer standing about 40 feet away. I could tell he was male because I saw antlers, and he had a good set for me to be able to see them so early. He would have been a prize.
I slowly raised my rifle and looked through the scope. I could now see his silhouette even better, but there was a problem. I couldn't see the scope's reticle. If only…
Yes, some people would have centered the deer's kill zone in the center of the scope and fired, and it probably would have worked but my training kept me from doing it. In the classes I had taken to get my Auslaenderjagdschein (foreigner's German hunting license) it was drilled into me to always make a perfect one-shot kill. Only twice in 13 deer did I ever need to take a second shot. I couldn't take this shot, no matter how simple it seemed. If an illuminated reticle had been available it would have saved the day — maybe.
Maybe?
The first illuminated reticles were lights inside the scope tube that hit the phosphorescent reticle wires and illuminated them. The trouble is, they also illuminated the inner walls of the scope tube, making them shine back in the shooter's eyes. This can be worse than not seeing the reticle because it can temporarily blind the shooter in the ambient darkness.
I have seen inexpensive scopes that still use this process today. They are worse than useless because of the blinding side effects of too much light. But there is a better way. Before getting to that, though, when did illuminated scopes come to the market?
When
According to Zeiss, they were the first company to offer illuminated scope reticles in 1994. At that time they illuminated only the central dot that is at the intersection of the vertical and horizontal reticle. That was deemed correct for hunting use. When scopes have their entire reticle illuminated they are considered for either tactical or sporting use.
Strictly speaking Zeiss is correct, but there was a much earlier type of illuminated reticle that airgunners enjoyed in the 1970s. Beeman offered certain Hakko scopes that had a window in the top of the scope to admit light. They were in their SS3L and SS4L series. That skylight did illuminate the scope's reticle. And, at the end of the run for that scope, there was even a modification that gave the option of getting one with a battery-powered electric light, so I suppose that is the real first illuminated reticle, though it didn't last very long.
But an illuminated reticle that uses daylight to illuminate the reticle is like dehydrated water pills. Just drop them into water and there you go!
Research
I had to research a lot of this report's material, but the Beeman short scopes with the illuminated reticle I was there to watch. I owned several. Nobody talks about them today, but I was there.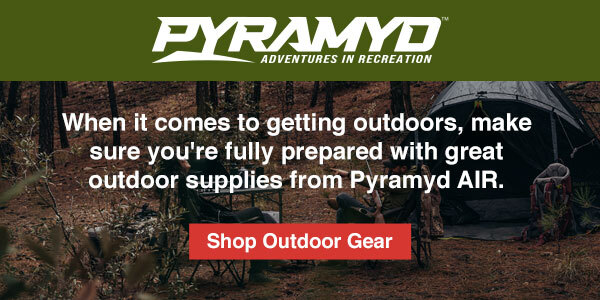 Different types of illumination
Most illuminated reticles are for use in the dawn and twilight times. I will cover the reason for that a bit later. But there is also daylight illumination, which is a reticle so bright it can be seen on a bright day, so long as the target is dark enough. This is for things like shooting in the woods where dark shadows make a plain reticle disappear.
Field target competitors sometimes use this for those targets placed in the shadows (deep inside a trash can that's lying down?) when they can barely make out the kill zone on the target. This is not the time for guessing, but since field target competitors also use scopes of high magnification that tend to kill the ambient light, they need all the help they can get. They are in a real bind because they need both daylight illumination for some shots and twilight illumination for others.
Rheostats
Bring on the rheostat! This gives the shooter control over the brightness of the illumination to a great extent. I have not yet seen a daylight/twilight rheostat, but that doesn't mean they don't exist.
I generally turn the light down as low as I'm able to see it, because the apparent size of the dot at the center gets smaller and that increases the precision of my aim. On the other end, when things are bright I turn the dot up as high as it will go, to be able to see it.
Colors
In the beginning red illumination was all that was available. Then green came out. Those are the two colors that my type of colorblindness — red/green — finds hardest to see. And that is the most common type of colorblindness. But the illumination colors in most scopes are corrected for this, I think, because I can usually see both of them fine. 
Leapers came out with 36 different colors and shades of colors so people like me should have no difficulty seeing one or more of them. I have toggled through their pallet of selections a couple times but I stick with either red or green, depending on the target and environment.
Etched glass reticles
Etched glass reticles are etched into glass chemically then filled with a black particulate that's often black chrome. Then luminescent material is added to the portion of the reticle that is to be illuminated. That's how the central dot can be illuminated without the rest of the reticle lines lighting up.
Once all that is done a flat piece of glass is bonded on top of the reticle glass. That results in a piece of glass that's about a quarter-inch thick.
Thin reticles
The reason people like etched glass reticles is because they can be made thin without fear of breaking. Remember spider silk and how difficult it was to transition to steel wire because it had to be thick enough to not break? Etched glass is very rugged. Now, please ask BB if he has ever broken a wire scope reticle. Time's up. Yes, he has. It isn't common but about 20 years ago I did have a wire scope reticle break. I know it was wire because I disassembled the scope to see.
Another thing an etched reticle can do is float in the image. It doesn't have to be attached to anything on the sides of the scope. You will recall from an early scope ring report that once the erector tube was put inside the scope tube the reticle wires no longer had to move. The entire erector tube moved.
Hunting
And now I will tell you that the best scope with the best illumination can prolong your hunting day about 15 minutes at either end of the day. Those are the times when game animals are most likely to be moving. Said a different way — never hunt after a night with a full moon because you won't see a thing. Game animals feed all night long.
But be careful. In some states your illuminated reticle might have you hunting outside the legal times, regardless of whether you are in-season or not. This is a state issue and my only advice is learn the law and follow it. Game wardens get up early, too!
No-battery illuminated reticles
Trijicon now uses a length of fiberoptic cable and the light from a tritium lamp to illuminate its reticles. Tritium is a radioactive isotope of hydrogen. It's the stuff that makes handgun sights glow in the dark. It has a half-life of about 12 years.
Summary
Well, that's all I have for this report. If you have any questions I'll try to answer them, but please remember I'm at the SHOT Show this week.