This report includes:
In the day
A call to our engineers and machinists
Went to see Denny
On the other hand
Why is this important?
We did something similar
What's to be done?
Last Friday, reader Bob Ryan asked a question about an air rifle he owns.
"Is there any oversized .177 pellet on the market that might work with this thing? I'm willing to give it one more chance to redeem itself, before admitting defeat and flinging it on the scrapheap."
To which I replied:
"I wish I had a pellet for you but in .177 I know of no oversized pellets. Sorry"
Reader Michael chimed in, "Like B.B. I can't think of any oversized pellets. However, you might try, if you have not already done so, RWS pellets. Try both their .177 Hobby and .177 Superpoint Extra (8.2 gr.) Those two have the thinnest skirts of the affordable, non-target RWS pellets in both .177 and .22. And they are soft pure lead (or close to it).
"If you are lucky, the skirts will blow out and engage with the rifling."
What I said was true. I didn't know of any oversized .177-caliber pellets then or now. I know of a few .22 pellets that are oversized, with the Eley Wasp 5.6mm pellet being the poster child.
In the day
Back in the day when I was writing The Airgun Letter I thought that if the .22 Wasps were oversized the .177 Wasps must be, as well. But they weren't. They didn't shoot well in certain airguns that I felt or knew for sure had an oversized bore. That's when I discovered how accurate the .177-caliber RWS Hobby pellet can be.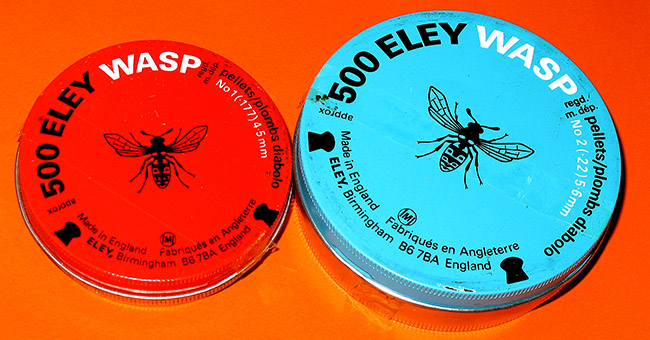 The .22-caliber Eley Wasps (blue tin) were made in 5.56mm to fit the oversized bores of certain vintage Webley and BSA airguns. But the .177 Wasps (red tin) were sized normally.
A call to our engineers and machinists
What we need is a good way to bump up the diameter of certain pellets to fit the oversized bores that are out there. Oh, we can ask the manufacturers to stop making their airgun bores so large, but that doesn't help the guy or gal who already owns an airgun with an oversized bore.
Now the question(s) is/are — do we enlarge the skirt, the head or both?
Went to see Denny
At this point I stopped writing and went over to Denny's house to talk about the concept. Remember, guys, Denny was a pattern maker. We discussed the idea for several minutes and he politely informed me that it can't be done for cheap. His idea is a two-part die that's split vertically, so that two sides come together. He was focused on size increases down to the thousandth of an inch while I was telling him that a tenth of a millimeter or even two, which is 0.004 to 0.008 thousandths of an inch, is sufficient.
I was thinking of a vertical die that's cylindrical — a tube. The pellet nose would stop against a base that the die would sit on. A flaring tool would enter the skirt that sticks out the other end of the die and a tap with a hammer would flare the skirt. Precision isn't important for this operation but pellet uniformity is. I'm referring to the long axis of the pellet. I doubt that a cockeyed pellet would fly straight. Obviously for either of our ideas to work the dies would have to be for specific pellets.
On the other hand
Or, we could just flare the pellet's skirt. A flaring tool could be something as simple as a ball bearing, according to my idea. But I also acknowledge that Denny might be right. If he is, then such a tool wouldn't be practical or cost-effective.
I have already flared pellet skirts freehand, and I reported on that to you in Part 5 of the report titled. Webley Senior spring-piston air pistol. I'll save you the trouble of looking that report up. As it turned out It didn't seem that flaring the pellet skirts did much for the accuracy of that pistol one way or the other — HOWEVER! It does seem to beg for another test to be done with just that pellet, and one in which several groups are fired — both with flared skirts and with skirts that are unflared.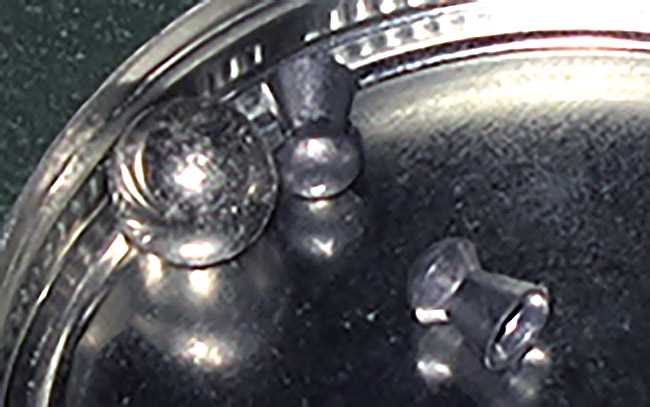 To flare the skirts of the Baracuda 15 pellets I pressed a ball bearing against the bases of their skirts and rotated them several times.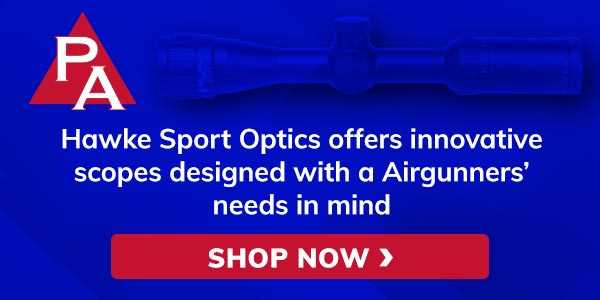 Why is this important?
This is important because we airgunners have many airguns that seem like they should be accurate but when we shoot them they aren't. Is there a way to increase their accuracy? This "way" has to be both simple and cost-effective, or it isn't worth the time and effort. Is using a ball bearing to hand-flare pellet skirts worth the effort? Or is it possible to invent/create a tool that can do the job and be cheap enough to buy?
I can tell you that a .177 pellet isn't easy to hold as you flare the skirt with a ball bearing and those with sausage fingers aren't going to want to do it — or to even be able. A tool or way to hold the pellet would be desirable — if the ball-bearing method is proven to work and is also something we think we want to do.
We did something similar
Back in the day we used dies and swaging presses to size pellets SMALLER. I wrote about this back on May 4, 2005, and here is what I said:
"Pellet sizing was hot in the 1970s, when pellets weren't as uniform as they are today. I own a Beeman sizer and I've used it to compare the accuracy of sized pellets against unsized pellets from the same tin. I have never seen a difference in accuracy, but I have heard of one reason for sizing that might make sense for some shooters. I'll get to it at the end of this post."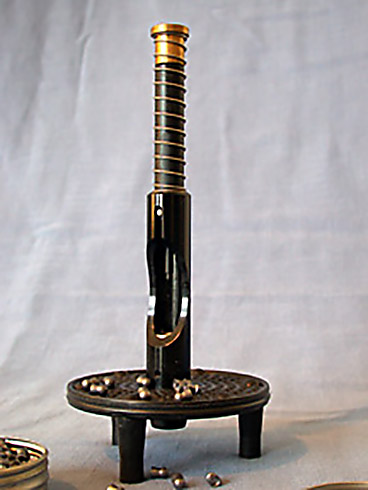 A pellet sizer squeezes pellets smaller as they are pushed through a steel die.
"Even a world champion can't tell the difference!
The late Don Nygord, world champion air pistol shooter in the 1980s, once wrote that he could not see any difference between sized and unsized pellets. Don sold target airguns and pellets to shooters for many years and perhaps had the opportunity to test this theory more than many people in his quest for perfection."
"One REAL advantage of pellet sizing
If you've tried Pyramyd Air's Predator heavy pellets, you know how hard they can be to chamber. Predators are solid and must be engraved by the rifling in order to enter the bore. Many repeating rifles have difficulty feeding them. AirForce recently relieved the breech of all their barrels to allow easier loading of these pellets."
"Some shooters are running Predators through a sizing die to reduce their outside diameter by one-thousandth of an inch. This makes them easier to load. Keep in mind that sizing much more than one-thousandth can also render them inaccurate. I only have this secondhand and have never tried it myself. But it does make sense. If it works, this is a legitimate use of a pellet sizer."
What's to be done?
Okay guys, are there any ideas out there about INCREASING the size of pellets? And are there any tests that show that a size increase would be worthwhile? You can bet that I am going to do at least one test, but has anyone else done so? If so, with what results?