This report covers:
The fill
Magazine
Velocity
JSB Exact RS
Sound barrier
RWS Superpoint
H&N Baracuda Match
Observation
The bolt
Where are we?
Summary
Today we look at the velocity of the Hatsan Flashpup QE. Remember that I am testing a .177-caliber rifle.
The fill
Hatsan has their own proprietary fill probe so I had to scrounge for an adaptor that has a universal male Foster fitting on the other end. Thankfully the threads on the Hatsan adaptor are male 1/8 BSPP and threaded into my adaptor perfectly. Hatsan — the world went to Foster quick-disconnect fittings several years ago. You need to get on board.
The Flashpup fills to 200 bar which is ideal — none of this 3600 psi or higher pressure that isn't required as long as the valve is designed properly and the owner has a reasonable expectation for a shot count.
Magazine
I decided to use the magazine for today's test. I'm glad I did because I uncovered a minor flaw in both mags that came with the rifle. They came from the factory with their transparent plastic covers adjusted too tight to operate but I loosened the screw that holds them to the thicker black plastic bottom and after that both mags worked fine.
Because the covers were too tight, I loaded the first mag incorrectly. It's a mag where the first pellet has to be loaded skirt-first to block the pellet chambers from rotating backwards. I'll have to find a way to rotate the black plastic bottom containing those pellets backwards so I can remove them.
Velocity
Now I'll test the velocity for you. I selected a lightweight pellet, a medium-weight and a heavyweight for the test. Let's look at the lightweight pellet first.
JSB Exact RS
JSB Exact RS pellets weigh 7.33 grains and they are often some of the fastest pellets in this caliber. In the Flashpup they averaged 1137 f.p.s., but it was a bimodal distribution, meaning that no pellet actually went 1137 f.p.s. Look at the shots.
Shot……….Vel
1……………1177
2……………1189
3……………1091
4……………1104
5……………1063
6……………1148
7……………1120
8……………1149
9……………1154
|10………….1177
The spread was 126 f.p.s. As mentioned it was bimodal. Nothing went out in the 1130s, though that was the average. At the average velocity this pellet generates 21.05 foot pounds of energy.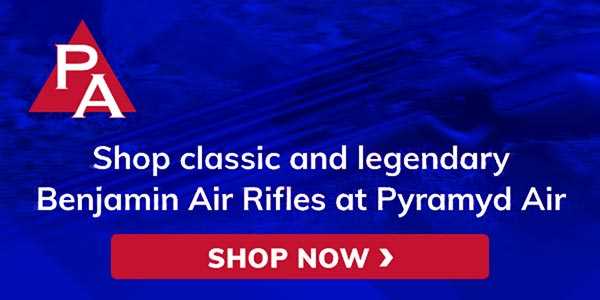 Sound barrier
As a result of the wide velocity spread, and of what happened with the other pellets, I got to see something I don't think I have ever seen before — the exact velocity at which the pellets broke the sound barrier!
At 1104 f.p.s. the muzzle discharge was 94.2 dB. It was so quiet I thought the rifle had misfired or that the velocity was way too low.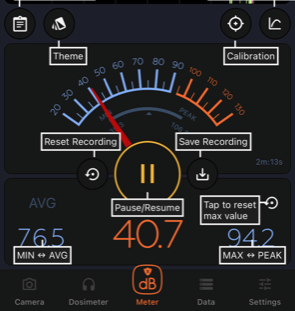 This was the Flashpup shooting a pellet at 1104 f.p.s.
At 1120 the Flashpup pellet broke the sound barrier.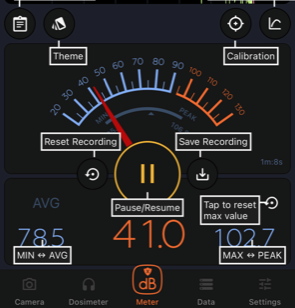 This was the Flashpup shooting as pellet at 1120 f.p.s.
As you can see from the list I show above the JSB Exact RS did not exit the bore at a velocity between 1104 f.p.s. and 1120 f.p.s., so this was as close as I got with this pellet. But the second pellet I shot went out at 1105 f.p.s. and that one did break the sound barrier. Let's see that now.
RWS Superpoint
The RWS Superpoint averaged 1105 f.p.s. The high was 1131 f.p.s. and the low was 1080 f.p.s. The spread was 51 f.p.s. and, while that is large, you can see that the distribution is not bimodal. At the average velocity this pellet generates 22.24 foot pounds.
Shot……….Vel
1……………1114
|2……………1097
3……………1105
4……………1093
5……………1131
6……………1121
7……………1106
8……………1080
9……………1125
10………….1089
And I mentioned that at 1105 f.p.s. this pellet went supersonic. It wasn't quite as loud as the earlier one I showed that went out at 1120 f.p.s. and I didn't have the sound meter on for all the shots, so there is no record of how loud it actually was, but I would guess no more that a couple dB quieter than the shot I did record that broke the barrier. It was certainly a lot louder than 94.2 dB.
This is the only time I have seen the exact velocity at which a pellet goes supersonic. And, since the speed of sound changes with the ambient temperature, air pressure and humidity, I may never see it again. It could change within a few minutes, depending on those three variables.
H&N Baracuda Match
The last pellet I tested was the 10.65-grain H&N Baracuda Match. I expected them to go slower and they did, averaging 985 f.p.s. The high was 1014 and the low was 952 f.p.s. — a spread of 62 f.p.s. At this velocity the Baracuda Match generates 22.95 foot pounds. Again, let me show you every shot.
Shot……….Vel
1…………….972
|2…………….952
3…………….980
4……………1014
5…………….967
6……………1020
7…………….968
8…………….988
9……………1000
10…………..985
The variation in this string was also quite large but certainly not bimodal like the first one. And that leads me to an observation.
Observation
In .177 caliber the Hatsan Flashpup I am testing is shooting a bit too fast — at least as far as I am concerned. Here is a lengthy and detailed comment reader ag72 left on Part 1 of this report.
"Hello all! My first post here and I thought I would give some advice/recomendations/ideas that I have found out with the 2 Hatsan Flashpups I have. They are built to leave the factory with high power and less shots, and that's ok if you're only gonna hunt and need a handful of shots for a trip. But if you want to use more shots, the power/speed will drop with each shot you take, so they aren't fun if you want to shoot targets or plink, which I do. The good thing is it's easy to double or triple the shot count, with a bit lower power of course, but with these you don't hunt for moose or bear so you still have all the power you need to hunt birds or squirrels or any other small pests
You do need a chronograph, pellets and some tools and time but that's part of the fun I think, at least when the result show better performance. As I said these deliver almost their max power from the factory, and, when you shoot a string through the chrony. you see the speed drops like a cliff for each shot.
What I did was buy a box of springs from the local hardware store. Then I took out the hammer spring. When I did that 2 washers fell out, so I removed them and tried again. Much better! Those two washers made the gun waste too much air because you get hammer bounce when the hammer return after the pellet is sent off. It slams into the spring/washer again and bounces back into the valve and opens it again, but now the pellet is on its way already so you waste that air. This can happen many times for each shot so you can hear the gun make a burp sound. Not effective! You can try with only the hammer spring and see how the gun performs, or you can look in the spring box to find one with the same dimensions and cut it a bit shorter. Or you can try some softer springs of the same length. Or find a shorter one that works for your need.
With this method I managed to get my .177 to shoot 60 JSB 10.34-grains between 190-100 bar, all between 244-254 m/s or around 800-834 f.p.s., then 11 more that dropped to 232 m/s at 80 bar. This will give a flat shooting well over 50 meters, and you most likely can make these numbers better with more time and brains than I have. In .22 caliber I have not found the best performance yet. I get 50 JSB 13.43-grains between 150-80 bar at around 784-806 f.p.s. and 120 JSB Hades between 190-60 bar but with a wide spread of 120 f.p.s. I think I can improve that… /ag72″
The bolt
Okay, BB's back. I found the bolt to be difficult to pull back. I couldn't do it with the rifle on my shoulder. So I put the butt on my leg and it worked fine. But three times in this test I found that I had advanced the magazine but not cocked the rifle. That meant that a pellet was fed into the breech, so each time that happened I removed the magazine before taking the shot. After three times doing this I discovered that when the bolt came back the first click was the magazine advancing and the second was the hammer cocking. Once I learned that I never had another problem.
I suspect this addresses the issue several readers raised about how hard the bolt is to pull back. Both the bullpup design and the strength of the hammer spring conspire to make the Flashpup difficult to cock.
Where are we?
At the end of this test, which was 30 shots, the onboard pressure gauge that started at 200 Bar read 150 bar. I mention that so we can watch it when I next take up the rifle. Thus far, 30 shots have been fired on this fill.
Summary
In today's test I discovered some minor issues with the circular magazines. Buyers need to be aware of what I discussed and read the manual before you try to load the mags.
I also discovered that the Flashpup is loud when the pellet breaks the sound barrier and quiet when it doesn't. That means shooting heavier pellets is a requirement if you want to keep the rifle quiet. When it is quiet it is good for all but very small suburban back yards.
The large velocity spread makes me wonder about accuracy. I'd sure like to see a variance under 30 f.p.s.
I didn't test or adjust the Quattro trigger for you today, nor did I give you a shot count. So this is not the last velocity test I'll do.