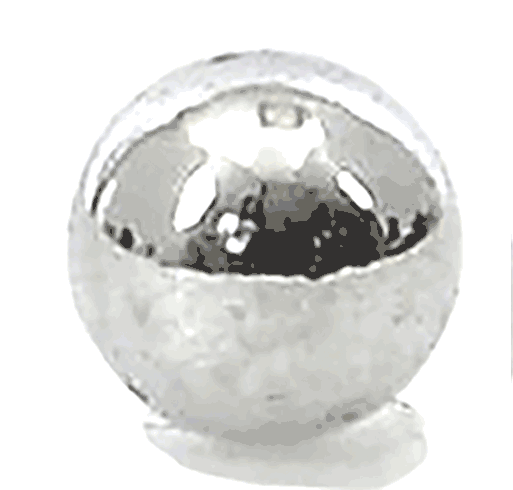 The steel air rifle shot is commonly called a BB.
This report covers:
However
1930s to the 1970s
How BBs are made
Chinese BBs
Selection on top of precision manufacturing
And BBs today?
Summary
Today we return to the story of the BB that is so ubiquitous it literally defines our hobby. We left off last time just after Daisy discovered that steel BBs went faster than lead air rifle shot when sent on their way by the same push. They were made smaller in size (0.171 to 0.173-inches in diameter — remember that?), and because of that and the fact they were steel and not lead they were much lighter. That made them go faster in BB guns until Daisy realized they could ensmalliate (reductify — make less large) the mainspring and keep the velocities the same. That made their BB guns easier to cock and easier cocking meant more sales.
However
All this was seen as a vast advance but for one thing. When lead hits a hard target it deforms, losing most of its energy. When steel hits the same hard target it rebounds at nearly the same velocity. Remember Ralphie Parker in the movie A Christmas Story? He gets shot in the face by a rebound the first time he tries out his new Red Ryder BB gun (which never was a "200-shot range-model lever action air rifle" by the way). That bounceback is not a fabrication. As I have told you, BB has shot himself many times with rebounding steel BBs. Always wear eye protection when shooting anything — regardless of the distance to the target.
1930s to the 1970s
Once the steel BB was defined it grew more refined as the years passed. Daisy plated their BBs with zinc to retard corrosion but Crosman plated their BBs with copper, inventing the Copperhead line. Now, as airgunners we look at a Crosman BB and say that the copper plating on a BB is incredibly thin, so it shouldn't cost that much. But from Crosman's point of view anything you make that gets plated with copper gets expensive when you make millions of them every 24 hours.
Remember folks, the United States went off the gold standard in 1933 because making gold coins was too expensive. We also went off the silver standard in 1965 for the same reason. And, in 1982, the copper cent was abandoned for the copper-plated zinc cent. You don't need a crystal ball to foresee that at some point in the future copper in coins will be abandoned altogether.
I was given a Crosman plant tour by Ed Schultz in the early years of this century and I saw their BB line. The machine (or machines — it was difficult to differentiate) was around 40-60 feet long and went from cutting steel wire at one end to perfectly plated BBs dropping out at the other. There was even a reject pile that was collected at the end, which meant that all BBs were subjected to testing at the end by rolling down a spiral trough (think toboggan track at the Olympics).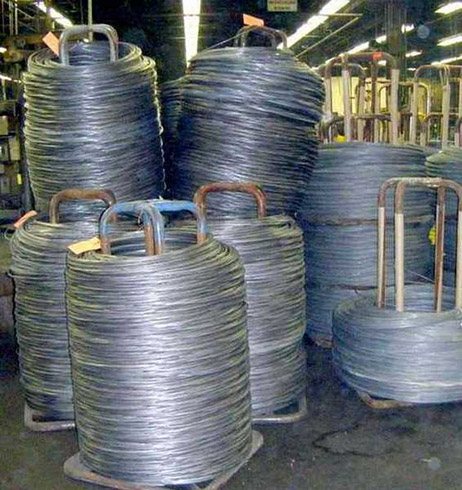 Each large spool of steel wire weighs about a ton (2,000 lbs.). These are fed into a precision wire cutter that slices off exact chunks the right size to make one steel BB. You can see by the amount of wire on hand that they intend making millions!
How BBs are made
So, how do they make a perfectly round sphere of steel? You can't afford to cast steel into balls, nor can you afford to forge or swage the balls — again, because of economy.
So, how is it done? It's pretty simple when you understand how it works.
Ever roll a piece of clay into a ball? You hold it between your palms and rotate each hand in the opposite direction. Has anyone not done this as a child?
So, short of being Superman, how do you roll a piece of steel into a ball? Well, it helps to have hands of steel, and that's exactly how they do it.
The first step is to get a piece of steel that's close to the right size, which means the same mass as the ball (BB) you wish to make. One way to do this is to take a spool of steel wire like the ones seen above and cut it into precise chunks. Then feed those chunks, called headers, between two hardened steel plates that have wide spiral grooves cut in their mating faces. Each plate is several feel across.
I saw all this but was not permitted to take any pictures because BB manufacture was something Crosman (and other companies) considered proprietary at the time I was there. I believe Crosman has since allowed this to be filmed for the TV show, How It's Made. I have described how they were made many times, but it's a process you either get or don't and there's not much I can do about it. However I can tell you something about how modern BBs are made, and I will soon.
Those machines had stood there for decades but they no longer do so. Crosman buys their BBs from China like other manufacturers. Daisy once had a BB manufacturing plant here in the US but they now buy all their BBs from China as well. And now I will tell you how modern BBs are made. Stay with me, it's a long story.
Chinese BBs
The Chinese approached Daisy and I'm sure other companies years ago, asking to make their BBs. All companies were proud of their BBs and wanted to only sell the best, and one thing Daisy did was ask the Chinese to make their Number 515 Precision Ground Shot — a BB we now call Daisy Match Grade Precision Ground Shot.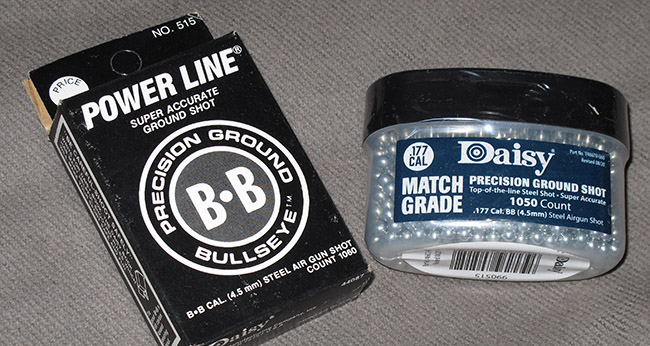 Daisy made their No. 515 Precision Ground Shot in the US. They now source their Match Grade Precision Ground Shot from China.
And I can tell you that these BBs are still made in exactly the same way that Crosman made their BBs, with the exception, as I told you, Daisy Match BBs are plated with zinc instead of copper. Yes, they STILL refer to them as .177/4.5mm shot, which they aren't, but I guess that's a windmill BB has to stop tilting at.
How do I know they make them the same way? Because, in a package of Precision Ground Shot from China a couple years ago BB found something. It was a headed piece of steel wire.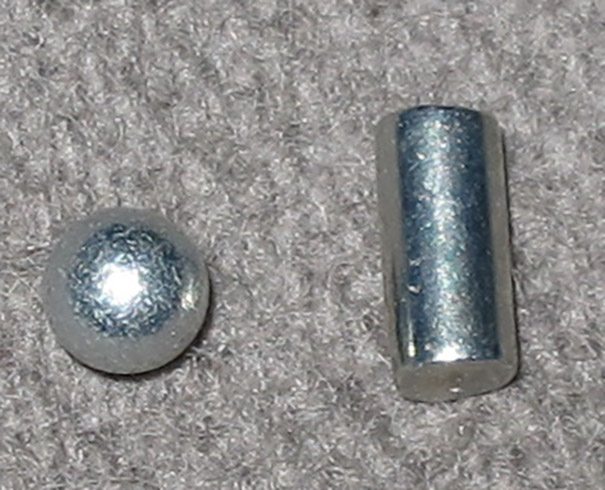 That cylinder to the right of the BB is a headed piece of wire that's ready to be rolled into a BB.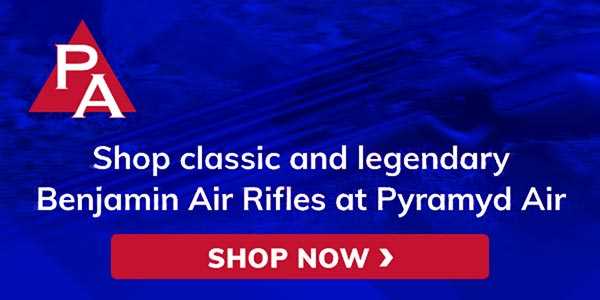 Selection on top of precision manufacturing
I told you this was a long story. What makes today's BBs as good as they are is the process of selection after they are made. Yes, the Chinese machinery that makes them is more modern than the machinery American manufacturers used. Therefore this machinery has seen less volume pass through, and that certainly helps, but it is selection that completes the process. In other words, having ways to measure the finished BBs so only those that meet the criteria get through. Bake 100 pies, taste each one and select the 5 best. Only with BBs you don't have to eat a slice to know.
Therefore, that headed wire that also seems to have slipped through the plating process, is a very rare thing. Perhaps much rarer than one in a billion?
And BBs today?
The Chinese who are making BBs have benefitted the entire industry through greater precision. I assume this is a combination of contractual specifications, testing on both ends of the process (China and America) and more modern machinery.
I see that my supply of Copperhead BBs was made in the USA. It's time for me to order out a new package of the Chinese-made Copperheads and give them a test — perhaps a comparison test?
Those new Crosman Black Widows that seem to shoot well all the time? Made in China. Like it or not, guys, BBs today are better than ever and most of them are made in the Orient.
Summary
My summary is this — we ain't done yet! I still have not addressed Dust Devils, Smart Shot or the Oktoberfest rifle. We got more coming — goodie, goodie!