by Tom Gaylord
Writing as B.B. Pelletier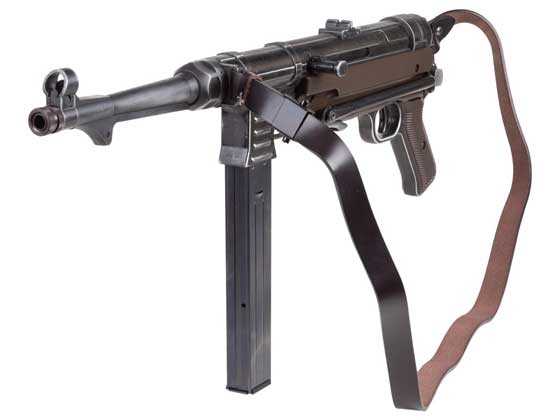 Umarex Legends MP40 BB submachinegun.
This report covers:
CO2 effect
Installing CO2
Loading
Umarex steel BBs
Fire control
The sensation
Daisy BBs
Hornady Black Diamond BBs
Shot count
Hornady Black Diamonds — again
Bottom line
Today we look at the velocity of the new Umarex Legends MP40 BB Submachinegun. Since it has a semiautomatic mode, this will be easier than expected. However, there are special considerations for a gun like this.
CO2 effect
Most of you know that CO2 chills the gun as it is fired. And CO2 loses pressure as the temperature drops. Will that affect the velocity of this full-auto airgun? I plan to test for it. My test will show the velocity you can expect from the gun at its fastest and also what will happen as the shots happen faster and the temperature falls. There are unlimited ways of doing this, and I have selected one.