by Tom Gaylord
Writing as B.B. Pelletier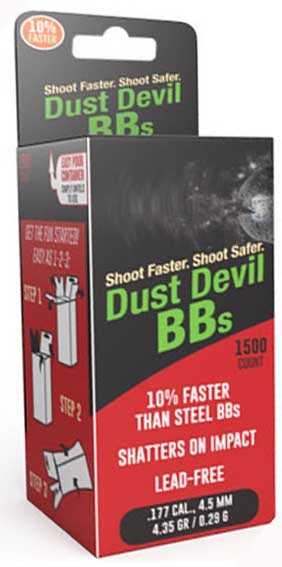 Air Venturi Dust Devils will hit the market in a few months.
This report covers:
Initial tests
Accuracy
Velocity
Feeding reliability
Unplanned test at the NRA Show
Hard targets with a BB gun!
Simple test
Serious test
Summary
This report has awaited the launch of the Air Venturi Dust Devil BBs. That happened last week, so they are now available to purchase. If you are a fan of BB guns, you need some of these!
Initial tests
I was sent a sample of these novel new BBs when they were still in the pre-production stage. The first thing I noticed was the broad band around the middle. It obviously has something to do with manufacture, but I wondered what affect it would have on accuracy and velocity stability, so those were the things I tested first. read more