The Integrix 2-12X36 34MM FFP scope that I am testing.
This report covers:
Getting used to it
What this means
Accuracy?
Benefits and drawbacks
The question
BB's notes to himself
Summary
Today is Part 2 of my report on the Integrix 2-12×36 FFP scope, but it isn't the second time I have reported on it. You saw a lot about this scope in the test of the Norica Omnia ZRS rifle. In fact it was this scope that turned that test around. It turned around, not because this scope made that rifle more accurate, but because it forced me to place my eye in the same place on the stock for every shot, which is one key to accuracy with any rifle.
Getting used to it
I have had this scope in my possession for almost a month and a half and I have learned many things about it. Now I am about to perform the second test of the scope and I'm asking your help.
First Focal Plane
This Integrix is a first focal plane (FFP) scope. And BOY are the writers on the internet trying to confuse people when they define what FFP means! Let's read what Bushnell, an optics maker, has to say.
"A first focal plane (FFP) scope has a reticle that is placed towards the front of your riflescope's erector tube assembly and your magnification lenses. Your reticle will appear to be the same size regardless of magnification power because it is placed in front of the magnification lens."
That statement is correct and is also SO WRONG! The reticle will not appear to be the same size to the shooter when the magnification is changed. What the writer MEANT was the relationship between the reticle and target will remain the same as the scope's variable power is increased and decreased. In other words, if the reticle has marks that are 1 mil apart, then at the scope's lowest power, they will subtend (cover) the same amount of length at a fixed distance as they will at high power. For example, one mil is very close to one inch at 100 yards. In that respect the reticle remains the same size even when the size of the image changes.
But at 2 power that reticle has to be very small, because the scope at that magnification sees so much. So that one-mil space (one inch at 100 yards) on the reticle will be very small, while at 12 power it will increase in size THROUGH THE EYEPIECE because the entire image increases in size (and you therefore see less of it). One mil remains one mil, no matter how small or big it appears.
Are you confused? Join the club. We have t-shirts.
What this means
The point is, if you are making sighting corrections by using the reticle in your FFP scope you can trust that the one-mil spacing of marks on the reticle lines are ALWAYS one mil apart, no matter how small or large they appear to you.
Accuracy?
How does this help accuracy? Well, it helps the shooter be more precise when making corrections by using the scope's reticle. For instance, if your FFP scope is zeroed at 150 yards with a 6.5mm Creedmore rifle and you KNOW from testing that one mil of holdover takes your zero to 325 yards, then you can be very precise out to perhaps 350 yards. The magnification makes no difference, as one mil of angle through this scope is always one mil.
If you are using a second focal plane (SFP) scope you can also hold over, but the reticle marks will only remain a constant size (distance apart) if you are shooting at the same magnification that you used to determine the holdover. For example, if you sighted in with your scope set at 20 power but are now shooting at 16 power then the marks on your scope's reticle are not the same distance apart as when you sighted in. The manual sheet that comes with a SFP scope tells you the magnification at which the reticle marks appear at the correct distance apart. Many scopes use 10-power for the fixed power at which the reticle marks are the distance apart the manufacturer specifies (like one mil). However, some scopes specify that the highest magnification is the one at which the reticle marks are correct.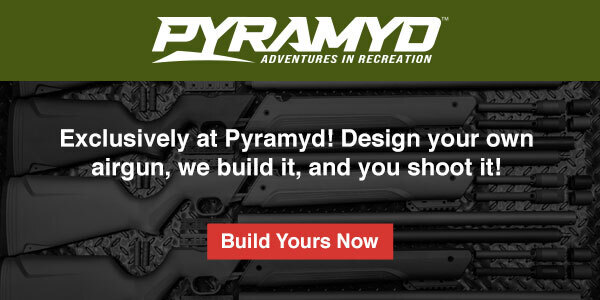 Benefits and drawbacks
First Focal Plane scopes are beneficial for long range shooting such as varmint hunting and military sniping, because those reticle marks subtend the same angle at all magnifications. But their construction costs more than SFP scopes so they are priced higher. And the change in reticle size can be unnerving — especially if the scope reticle doesn't illuminate.
Second Focal Plane scopes have reticles that remain at a constant size. So for close-range shooting (under 150 yards?), such as law enforcement snipers and field target shooters, they are preferred. And they are less expensive.
The question
People have said that an FFP scope will hit at the same place regardless of the magnification, while a SFP scope will change points on impact, depending on the magnification. I think they are confusing the reticle spacing remaining the same regardless of magnification with hitting in the same place, but reader pacoinohio suggested the following tests.
"A suggestion for scope testing- (1)- two targets, two groups. One group at 2x and the other at 12x. One shot at 2x and then crank it up to 12x for shot two on the second bull. Repeat until you have two ten shot groups.
(2)- shoot 'around the clock' with strong side light (ie, late afternoon). Example- directly into and away from the setting Sun, and also left and right sides
(3)- parallax test at two distances. One target at the 9 yard minimum and one at, say 25 yards. Repeat procedure as test one. One shot close and then next shot at distance, until you have two ten shot groups.
(4)- classic box test, one shot at a time until you have five ten shot groups. Time consuming, but it would seem this scope just begs for cranking the dials.
BB's notes to himself
I can probably get a couple tests out of that. First there is the shooting-two-groups-at-two-magnifications test. That one I like, but I will change the lower magnification to 6X so I can see the reticle, because I will do this test at 25 yards. I plan to use BB's Goldie, which currently has a Meopta 3-15X50 SFP scope mounted and sighted in. I will shoot two groups with it at two power levels (6X and 12X) and then mount the Integrix scope and shoot two more groups with it. In order to keep this test under control I will do it on two different days. We already have a good baseline on Goldie and both scopes can magnify to the same 6X and 12X, plus both are premium scopes, so this test should prove enlightening.
The beauty of this Integrix scope is it has an illuminated reticle. When the power is dialed down, the central crosshair that's lighted shrinks down to a dot, but it's still bright and tells you where to aim. The Meopta reticle is also illuminated but since the reticle doesn't shrink with magnification reduction there is no big problem. I will run both scopes with illumination just to keep the test as standardized as possible.
I said I could probably get a couple tests from paco's suggestion. Let me ponder what the other one or ones might be.
Summary
First Focal Plane scopes are novel at present. They are a new thing and everybody wants to jump on board. Are they "better" than SFP scopes? Yes, for some things and no for others. The Integrix has already proven its worth by changing the outcome of an accuracy test. Let's see what else it might do.