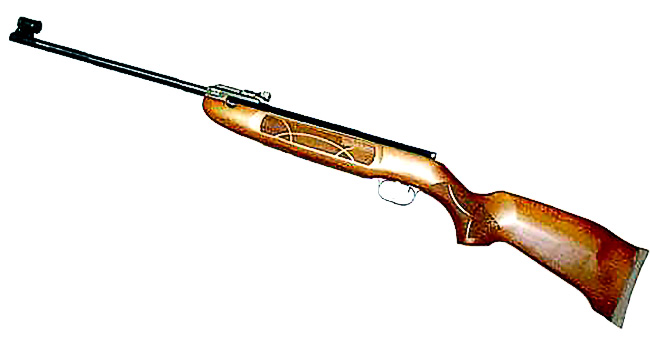 HW-30S.
This report covers:
What has happened
What it takes
Many points
Two directions
Not all
Summary
Today's report is more like a summary of where we have been in the past few months. Because knowing that we know where we are going.
In the 7-part report on the Crosman Fire I attempted to tell a new airgunner how to get comfortable in this hobby. I wanted him to know what really matters and what doesn't. I used the inexpensive Crosman Fire breakbarrel air rifle as my foundation for that series, showing a hypothetical new shooter the ins and outs of setting up his new air rifle.
The new shooter discovered that his sights mattered a lot. When he learned to adjust them and to trust them, his el-cheapo Fire breakbarrel shot just fine. But Crosman cancelled the production of the Fire, and I ended the series for that reason. Then a lot of stuff happened that looked unrelated, but in the end it all was. And what happened was we got a series that is one only by definition, for I have placed the links to each report in no one place — until today.
What has happened
This may look confusing, but all of these past reports have led us to a single point that I will make known today.
Testing new pellets
Shooting offhand
Not the way it has to be
Using a bubble level to "level" your scope
Sig ASP20 rifle with Whiskey3 ASP 4-12X44 scope
The fool with 100 airguns
That one airgun
Should I?
When too little is just right
What BB did
Norica Omnia ZRS
Rifle stocks
RidgeRunner's Diana 34 project
Please notice that several of those reports were series themselves. I have written a lot about this one subject over the past two months. And some may ask, "What is the subject?" The subject is the enjoyment of shooting an airgun accurately and why we are airgunners.
What it takes
Why are you an airgunner? I think the bottom line is you want to hit what you shoot at. Some may be hunters. Some may enjoy punching holes in paper. Some may be trying to learn to shoot. Some may enjoy a certain shooting sport like field target. The point is, we all shoot for different reasons, but all of us shoot to hit our targets — unless I missed a memo that people are now shooting to miss what they shoot at.
Many points
We have learned that there are many things of which we must be aware. I told you that I wanted to shoot better offhand, and that morphed into my needing an airgun for pests. Then we watched Kirsten Joy Weiss hit an egg at 300 yards while shooting offhand with a .22 rimfire and the last remaining drop of my masculinity drained away. It's nice to know that someone can do it — even if it isn't me. (I say that just to be altruistic!)
I was testing the Norica Omnia ZRS and about to proclaim that it has mediocre accuracy when the Integrix scope forced me to place my cheek on the stock in the same place every time. Suddenly an air rifle with "average" accuracy turned into a world beater. We all saw it and, once again, our eyes were opened to the importance of the cheek weld — a thing every one of us would have claimed to know. But for some reason I wasn't doing it!
That started our discussion on buttstocks and what they should and shouldn't do. At the same time I was looking into a dedicated air rifle for pests and had settled on the HW 30S. Then a reader asked me to heft my 30S to my shoulder and look at the open sights, and when I did I discovered that with the current stock on the rifle I couldn't use them That stock assumes I will mount a scope. I usually do but for a pest rifle I want to shoot with open sights because it's faster.
Two directions
The discovery that I needed a different stock for my HW 30S sent me in two different directions. First, I contacted Steve Corcoran and asked him to make me a custom stock for that rifle in what I will now call the classic shape. My research turned up hundreds of different custom stocks, but EVERYTHING was made for a scoped rifle. I wanted to use open sights and not even the current factory rifle that comes with open sights has a stock that supports that!
The other direction came when a reader directed me to a used HW 30 stock of the older classic style that was for sale. It was affordable, so I bought it. I hope it will fit me as is, but I know I can modify it if necessary. One way or the other I will get my HW 30S into a stock that allows shooting with open sights.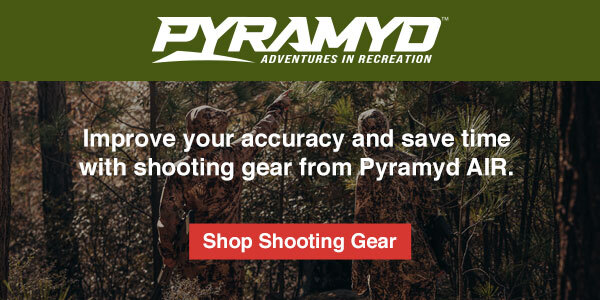 Not all
We have been discussing air rifles that shoot mildly, yet have what it takes to dispatch small pests. Reflect on that for a moment. What do most airgunners want these days? They want more power and bigger calibers. Forty foot-pounds are too little if 50 are possible. And why stop at 50?
Why shoot .25s when .30s are possible? And we know that pellets get even larger than that — not bullets — true diabolo pellets.
So, where does it all stop? Guess what? IT NEVER DOES. But the people who are caught up in the vortex of always wanting larger and faster — they do stop. By stop I mean they get bored and move on. And what is left is the remnant of real airgunners — folks who just like to shoot. They have a small number of favorite airguns, maybe even just one. And these guys and gals love the hobby.
This is why the Diana 27 is my favorite airgun. This is why I want to learn to shoot better standing up and using open sights. This is why a smooth-shooting air rifle is so important to me. And it's why I was so pleased to get to tune RidgeRunner's Diana 34. I want him to have an air rifle he really loves! I know he has several old ladies that he likes, but I want him to see that a modern breakbarrel can be just as nice when it does what an airgun is supposed to.
I could have talked about air pistols today and the conversation would have been similar. I haven't done as much with air pistols over the past two months, but there have been some reports.
Summary
This blog is about airguns. Yes, there are powerful airguns. Yes there are accurate airguns. But you can also lose the scopes and the power and still have a wonderful time with airguns that were made for shooters.