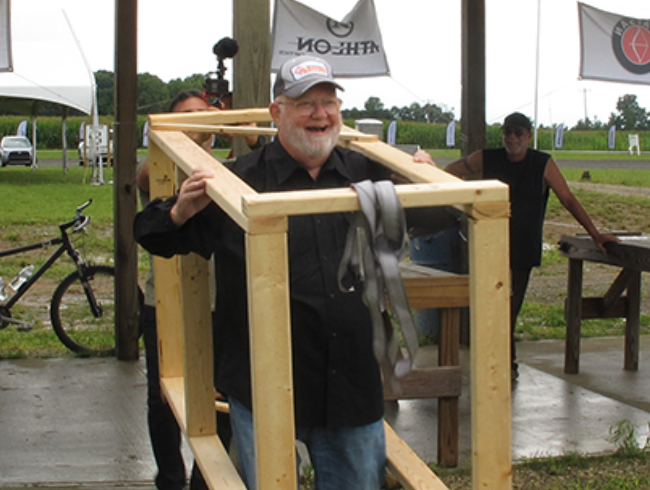 I carry one of 50 target frames for the Benchrest match down to the 100-yard berm.
This report covers:
Sons
The Pyramyd Air Cup
Rebranding event
Great turnout
Shooters
Fiddler on the Roof?
Several surprises to come
Today I begin my report on the 2023 Pyramyd Air Cup.
The Cup started last Thursday and Ian McKee and I were there for the opening. But what YOU guys want to know is what happened on the way up from Texas. You know that I'm often called the Great Enabler. Well, Ian got me back with several wonder-tools he introduced me to. One is a power tower that I'll take on all my trips.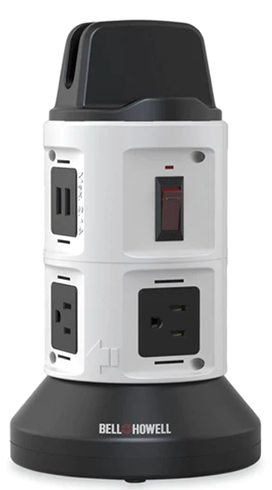 Las Vegas hotel rooms typically use most of their outlets for their own stuff like hair dryers, TVs and makeup mirrors. The larger one of these that I bought turns one outlet into 12 110 plugs and 6 USBs. It's not for running a welder, but it's great for the low draw little stuff. It also contains a surge protector for sketchy power.
Sons
The day before we got to the Cup I took my two sons to dinner in Louisville. I had not seen either of them in 30 years! It was a good reunion and I have plans to return and take them and their families to the Ark Encounter in Kentucky. That attraction is a full-sized replica of Noah's Ark that takes at least a day to see.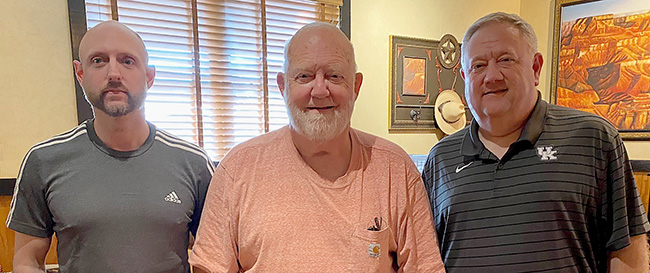 My sons — Steven, to the left left and Thomas to the right.
The Pyramyd Air Cup
This year the Cup was held at the Cardinal Shooting Center in Marengo, Ohio. That's just north of Columbus, so pretty much in the center of the state.
The Cardinal Center is huge! I asked Pyramyd Air for a golf cart to get around because the field target event is about a mile away from the Benchrest and Gunslynger events.
The turnout was so large that the reception hall hall at the Cardinal Center couldn't hold everyone. Pyramyd Air had to rent a huge tent to use for their awards banquet dinner.
Rebranding event
This event coincided with the rollout of the new name and focus for Pyramyd AIR. Pyramyd staff were everywhere, ready and able to do whatever needed doing. Marketing director, Emily Phillippi, and product manager, Tyler Patner, had a well-choreographed event — even though the numbers of competitors was somewhat overwhelming. I could see both of them working overtime behind the scenes to make things smooth for everyone.
Great turnout
Registration was first and shooters lined up for Benchrest, Gunslynger and Field Target events.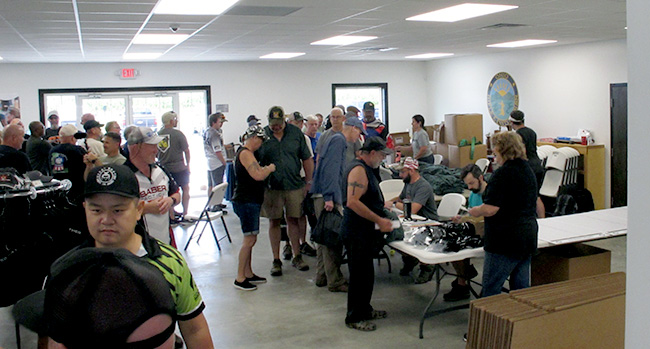 Hundreds of shooters lined up to register for the matches.
The turnout was so overwhelming that the matches had to be held in relays. There were 48 target stands (I believe) for Benchrest and they had to run three relays to allow everyone to shoot.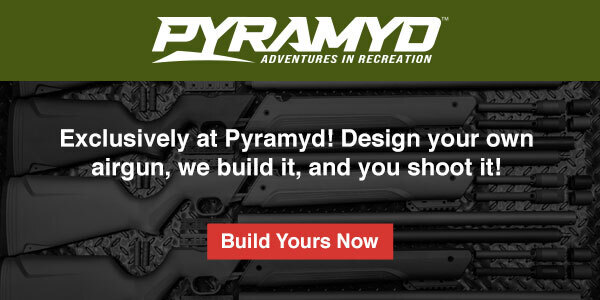 Shooters
I have to observe that, of the 300+ people at the Cup, many were "experienced" at life (read that as over 70) yet I think I only saw one cane and one walking stick in all the days I was there. It was a generally mobile crowd.
That being said, I asked for a golf cart to use while I was there because I walked my legs to a nub in 2019. Things were closer together this year but it was still about a mile between Vendor Row and the cabin where Ian McKee and I stayed. If you click on that link to the Cardinal Shooting Center there is a video showing many of the amenities that are available.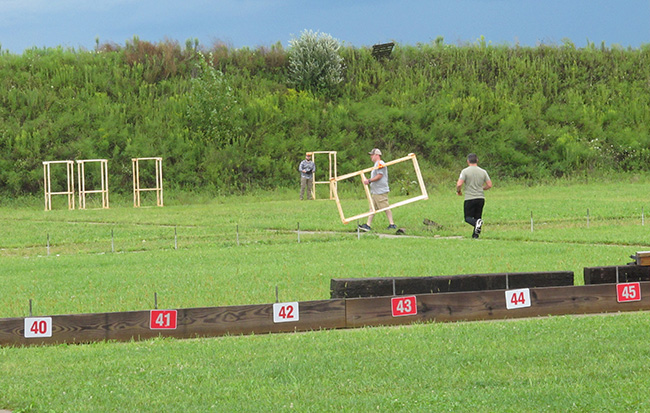 The target stands were carried out to the 100-yard berm. The numbers are along the 50-yard line.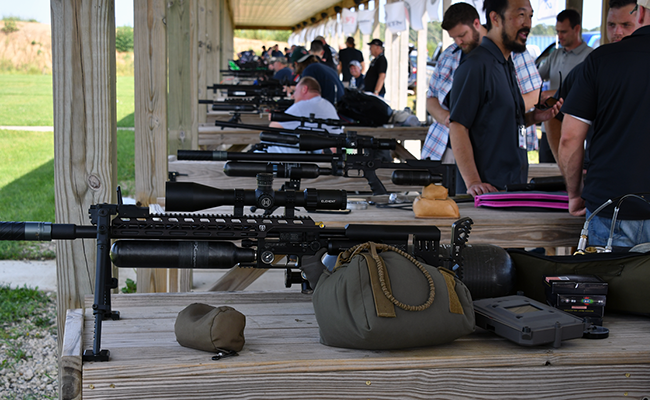 Looking at less than half the firing line. Obviously this is practice, as people are not permitted to stand near or talk around the shooters during a match. Photo courtesy of Bryan Lever.
Fiddler on the Roof?
After two days at the cup I woke up singing "Sunrise, Sunset" from Fiddler on the Roof — specifically the line, "I don't remember getting older. When did they?" It seems that all of the people I've known in this industry over the past 30 years have aged. I wonder when I will.
Several surprises to come
RidgeRunner — what have you been asking for on this blog? You have asked for it many times over the years. And it's now in my hands! Can you guess what it is? Everyone can play this game. I'll tell you what it is tomorrow.