This report covers:
What's wrong
So?
Once upon a time
The point
But then…
Not done yet
Today's lesson
Last word
You've seen that special air rifle for over two years. The ads say it's great and you have read reports that say the same thing. One guy you trust says his is the most accurate air rifle he has ever owned. He is on one of the popular forums you read.
It was more money than you wanted to spend and it was a precharged gun that at one time you said you would never own, but gosh — isn't it time you stepped into the 21st century?
It arrived yesterday and, after you figured out how to fill it and how to load the magazine, you took your first shots. And your best 10 shots went into 1.25-inches (31.75mm) at 20 yards. That's not as good as several of your breakbarrels can do. So you go on your favorite forum and ask what's wrong.
What's wrong
Your trusted advisor tells you he gets the best accuracy with a certain German pellet. He gives you the head size. You tell him that is the pellet you are shooting. You've been reading his comments about this rifle for several months and you bought everything he recommends. He asks what size groups you get and you tell him the best so far is ten shots in 1.25 inches at 20 yards.
Oh, well, there's your problem. He shoots five shots per group and his basement range is 17 yards long. He has put five into 0.75-inches with this same rifle, and he thinks that's really good.
So?
So you believed the hype and you believed this guy on the forum and now you are an expert on just how not accurate this air rifle is. What do you do? Do you go on the forum and report your results? If you do you know what will happen. Your trusted guy will not comment and ten other guys will tell you that the rifle you bought is lousy and known to be inaccurate. I would trust what they say about as much as you used to trust the first guy.
Once upon a time
I had a subscription to "Guns and Ammo" when I was 13. In one issue they showed a Zimmerstutzen, often misspelled Zimmerschuetzen. The writer told of indoor rifle matches in Swiss Gasthaeuser (saloons with restaurants called guest houses) when it was too cold to shoot outdoors. The shooters competed on small paper targets and they shot like it was a darts match, only with more than two competitors. According to the writer these Zimmerstutzens were capable of extreme accuracy! Young BB loved accuracy.
As a result, BB wanted a Zimmerstutzen all his life. When he was in Germany with the US Army he was stationed in northern Bavaria — the home of the Zimmerstutzen. They even had them for sale in the local gun stores, but they were bolt-action rifles. BB wanted a REAL one!
I finally got one and only then did my learning begin. I researched my Zimmer for a year, finally contacting the world's foremost English-speaking authority who taught me a LOT more about Zimmers. Read about that here.
The point
The point is, Zimmerstutzens were not what I thought and I got in over my head. I documented my experiences, which was good, but Zimmerstutzens were not all that I thought and yet, at the same time, they were much more.
That was my experience with things I wanted and finally acquired. Now let's get back to you.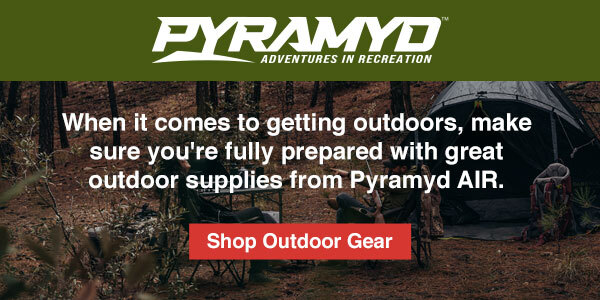 But then…
You read about how wonderful everyone thinks the HW 30S is, and you have one. It's not actually a 30S, it's a Beeman R7 that everyone agrees is the same rifle in a different stock. It's not an airgun you shoot because you think it's too weak and buzzy. But then you read how to adjust the Rekord trigger and suddenly your rifle has the best trigger you own. You also read about how to tune it to shoot smooth and a You Tube video shows you what to do, step-by-step. You do it and now that little German rifle is your favorite.
Not done yet
Now you read on another forum — it's really a blog — that the PCP you bought is great if you will learn to shoot it single shot and also to only fill it to 2700 psi. What the heck? You already own the rifle and the pellets the writer recommends are pellets you also own. Now this disgusting PCP can shoot ten shots into 0.30-inches (7.62mm) at 20 yards. That was what you hoped for when you bought it.
Today's lesson
Today we talked about you believing what other people say about certain airguns. When they become yours, the story often changes. You learn things you wish were not true.
This blog exists to help you — the guy who has too many of the wrong people giving him advice. The people on this blog who comment are solid airgunners. They certainly don't all agree, including with me, and that is why you can believe what they say.
Last word
Some of you may think today's report should be a Friday blog. Did BB miss it?
No, BB has a report for tomorrow that will blow your minds. At least it blows mine. Call in sick and buy a dozen doughnuts, because you are going to want to spend some time on this blog tomorrow!