This report covers:
Breech seal
Air Arms Falcon pellets
Air Arms 8.44-grain dome
Sig Match Ballistic Alloy
Surprise
Cocking effort
Trigger
Summary
Today we look at the velocity of the Norica Titan breakbarrel air rifle. This is a rifle several readers have expressed an interest in, and today we start finding out if that interest is justified.
The question we have is this — is the Titan a rifle for beginners? Is it for those just getting into airguns and perhaps even into the shooting sports, altogether? We aren't asking if it's a youth rifle, though that avenue will be explored as we proceed.
Breech seal
I showed you in Part 1 I discovered when I broke open the barrel the first time that the breech seal was delivered to me damaged.

As you can see, the breech seal that came with the rifle was damaged. Fortunately it is a simple o-ring.
I hoped it was just an o-ring and it was. I have a large assortment of metric rings and a number 10 seemed to fit well.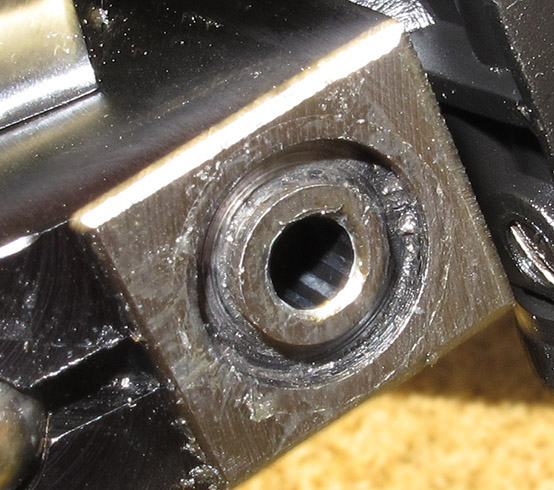 With the seal out you can see the breech is made for an o-ring. Yes, I did clean off the crud before installing the new seal.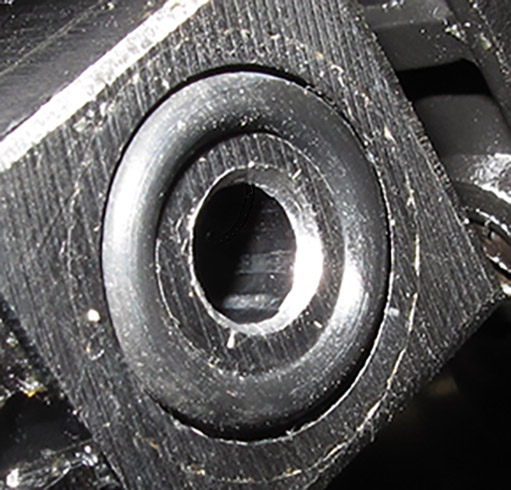 A number ten metric o-ring seemed to fit the Titan breech well.
Now let's test the velocity.
Air Arms Falcon pellets
The Titan is advertised as having a maximum velocity of 620 f.p.s. No pellet weight is given, but we assume a lightweight one, because that's how most manufacturers test their guns. My first pellet was an Air Arms Falcon dome. At 7.33-grains it's on the lighter side. I will show you the entire string before summarizing.
Shot……….Vel.
1…………….666
2…………….656
3…………….655
4…………….656
5…………….644
6…………….639
7…………….643
8…………….647
9…………….638
10…………..639
The average for this string is 648 f.p.s., but see how the velocity is dropping? The Titan is rated to 620 f.p.s. and I think it's breaking in before our eyes. I believe the velocity will continue to drop for a bit. That's why I'm not giving you the muzzle energy yet.
At this velocity the Titan is on the cusp of dieseling. Most breakbarrels diesel with every shot, but when the velocity drops low like this it becomes intermittent. Let's try another pellet.
Air Arms 8.44-grain dome
The Air Arms 8.44-grain dome is another medium-weight pellet that the Titan could shoot. Let's look at their performance.
Shot……….Vel.
1…………….583
2…………….579
3…………….568
4…………….565
5…………….552
6…………….560
7…………….540
8…………….545
9…………….527
10…………..523
Okay, we see the same sort of performance with this heavier pellet. I don't think the rifle has sorted itself out yet, but it seems like it's getting closer. The average for this string is 554 f.p.s.
Sig Match Ballistic Alloy
Next I tried an alloy pellet to see how fast the Titan would go. The first shot went out at 587 f.p.s. That surprised me because it was slower than the Falcon. True the pellet did fit tight in the breech and of course tin is harder than lead, but this was a surprise.
Shot two went out at 538 f.p.s. Another surprise! I expected it to go faster, not slower.
Shot three went out at 509 f.p.s. and I was really puzzled now. Had the piston seal blown?
Shot four didn't go out at all. I cocked the rifle and the pellet was still in the breech where I loaded it. So I closed the barrel and shot again. Not only did the pellet not go out, I felt a secondary vibration about a half second after the shot that felt like the action was loose in the stock. But it wasn't.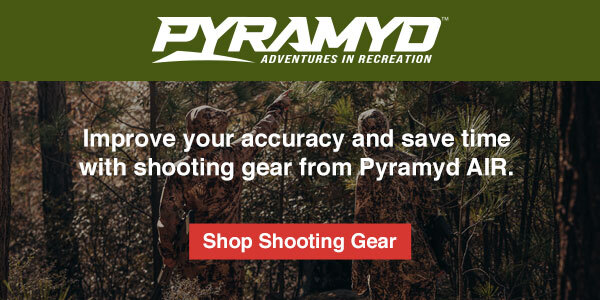 Surprise
Know what that secondary vibration was? It was the piston finally settling forward on the end of the compression chamber. That's a good thing because it means the piston seal is still good (because it compresses air) and so is the breech seal (because it takes time for the compressed air to leak out.
But this also means the Titan will not shoot alloy pellets. I never saw this before with any air rifle. Just to check that the breech seal was still okay I shot another four Air Arms Falcon pellets.
Shot……….Vel.
1…………….546
2…………….572
3…………….582
4…………….577
Okay, this string is slower than the first string. It appears the rifle is settling in, but is that number 10 breech seal I installed the right one? I removed it and installed a number 11 metric o-ring that's just a little larger and thicker. Then I shot the following four shots with Falcons.
Shot……….Vel.
1…………….596
2…………….612
3…………….609
4…………….608
It seems the number 11 o-ring seals the Titan's breech a bit better than the number 10. And this Titan wants to shoot Falcon pellets around 600 f.p.s. That would be a muzzle energy of 5.86 foot pounds at the muzzle. That's Diana 27 territory.
Cocking effort
The Titan has a ball bearing barrel detent. It's harder to open than a Diana 27 breech, but not so hard that you have to slap the muzzle to break it open.
The rifle cocks with 29 pounds of effort. That's the high side of where it should be for the power, but it is acceptable. Once the rifle is cocked the barrel remains in place at every point you place it. The cocking link is one piece and once cocked the barrel comes back just a half-inch or less.
Trigger
The trigger is two stage and not adjustable. Stage one pulls with 6 ounces of effort and stops against a solid wall. When you pull harder there are two crunches then stage two releases at 4 pounds 15 ounces. It's a crisp stage two, once the two crunches are passed.
Summary
That's where we are with the Norica Titan. So far I would say that it makes a good rifle for a new airgunner, but perhaps they need to be 16 years or older.