by Tom Gaylord
Writing as B.B. Pelletier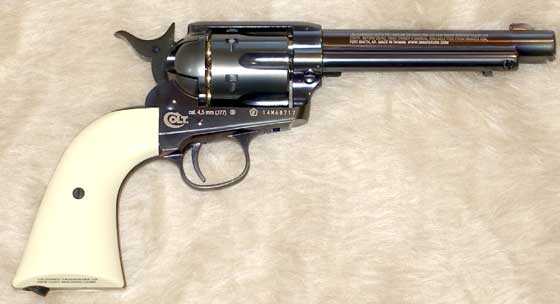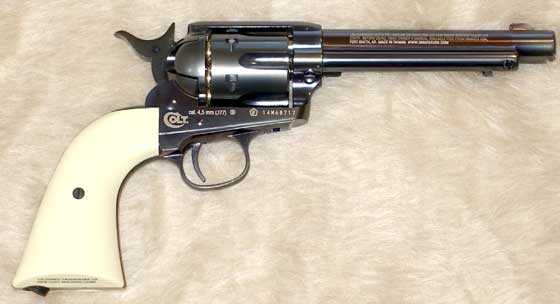 The new Colt Single Action Army BB revolver is gorgeous!
This report covers:
• Here it is
• Very realistic!
• Cartridge-fed
• Action is authentic
• Things that differ
• Overall — a good job!
Here it is
This is the surprise I wanted to show you last Friday. I was asked to hold off, but then the decision was made to let me run the blog today. The Colt Single Action Army BB revolver is here — or will be pretty soon. This is the airgun I've been waiting for since Wulf Pflaumer, one of the owners of Umarex, first told me about the impending arrival of the Walther Lever Action rifle. I was at his sister's home in Maryland when he told me about the soon-to-arrive lever-action rifle. I was already a huge fan of several of his action pistols, so we had a great discussion about realistic airguns.