by Tom Gaylord
Writing as B.B. Pelletier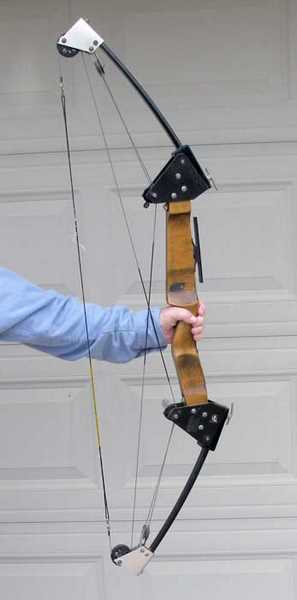 This Allen bow is one of the first compound bows ever built. Allen invented the compound system!
This report covers:
The first compound bow
A gift!
History
Description
Made for a southpaw!
Bow data
Tuning the bow?
Dimensions
Value
Summary
I was looking for something completely different  for today's report. I was temporarily bored with my list of airguns to cover and I didn't feel like another rant, so today I am reporting on something that is in the shooting sports, but a long way from airguns — the world's first compound bow.
Discovery
About two months ago, and just before my town locked down for the Covid-19 pandemic, I was in my favorite pawn shop, looking to see what new/old things might have come in. Naturally I searched the whole store, as I always do. There are things on my watch list, like a long-bladed plain-head screwdriver with a wide tip, that I'm always searching for. I didn't see anything interesting until the very end, when I spotted a strange and simple-looking compound bow standing in the corner by the gun rack. It looked homemade so I asked to see it. I wasn't interested it it beyond seeing how it had been made. It looked for all the world like something that had been built from plans published in Popular Mechanics. read more