by B.B. Pelletier
Announcement: Carl Diliberto is this week's winner of Pyramyd Air's Big Shot of the Week on their facebook page. He'll receive a $50 Pyramyd Air gift card.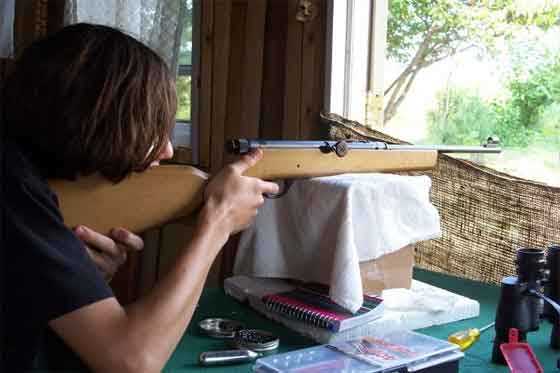 Here's what Carl says about his submission: My nephew shooting my old Crosman 700. Still a nice hard-shooting rifle.
While selling some of my guns at a recent show in Dallas, I happened to notice a boxed airgun on the table behind me. I walked over, and there I saw what I thought was a Daisy Quick Skill Instinct Shooting set. It was in the box and fairly complete, but the price was right at the top of where it should be, so I passed. However, I'd caught the attention of the dealer who could see that my tables were just behind him.