Venture Gear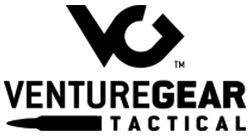 Venture Gear by Pyramex makes range safety gear with the latest technology and the highest quality materials to provide superior protection and comfort.
When it comes to shooting adventures, safety is a high priority, that's why Venture Gear is a perfect choice for eye and ear protection. They're sure to keep you protected at the range and in the field. Their commitment to quality has earned them an excellent reputation among shooters of all types. Their lenses offer UV protection and complete optical clarity. Their earmuffs are designed to block shooting noise without blocking environmental sounds.
Investing in the right safety gear is a must, so buy your Venture Gear from Pyramyd AIR.