EyePal

EyePal is a sighting aid for open-sight shooters and archers manufactured by a veteran-owned company based in Acton, Massachusetts. Using the reusable, static-cling aperture that adheres to prescription glasses and nonprescription safety glasses, EyePal is a solution to what the company dubs "fuzzy sight syndrome," with which shooters have a hard time making out both the sights and the target while taking aim.
"The EyePal provides a small image where everything is in focus," EyePal's website states. "This is particularly useful to shooters who have limited near vision as well as distance vision challenges."

Shop by Product Type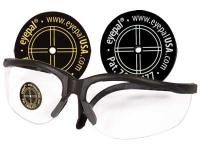 EyePal Peep Sight, Master Kit, For Rifles, Pistol...
5.07 reviews
$30.00$24.95
Add to Cart
Only 1 left in stock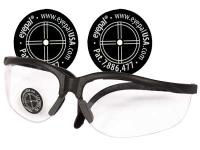 EyePal Peep Sight, Rifle Kit
4.04 reviews
$30.00$24.95